Price Toekad Rafting Bali 2021
Hi Traveler, it's definitely lively and exciting if your vacation is on the island of the gods with family or friends by trying the experience Rafting in offer Price Toekad Rafting Bali.
We Gotravela Indonesia one of the providers Cheap Bali Rafting Services with promo price offers from some of the best rafting operators in Bali, presenting Toekad Rafting Ubud.
Activities on the Ayung river ubud that we offer together Toekad Rafting Ubud Of course, it is specifically intended for those of you who want to enjoy freshwater recreational activities and unforgettable experiences with your family and friends.
Toekad Rafting Bali in Ubud Gianyar is one of the most complete rafting vendors in Bali, because apart from rafting there are also various family activities and adrenaline boosters such as: Cycling (cycling), Paint ball, ATV rides to other outbound activities facilities.
Of course, it's also a good idea to read it first conditions and tips for rafting on the ayung river ubud before doing activities.
Come on, travel friends, watch our Vlog below
Bali which is beautiful and rich in culture not only famous will be art, culture, interesting tourist attractions or also beaches with white sand, but also the flow of the river with its swift water which is suitable for white water rafting activities.
Shocking Offer Toekad Rafting + ATV RIDE
Package
Rate/Pax
Remarks
Rafting
ATV Ride
Rp. 240.000
Adult for Dom
Rp. 270.000
Adult
Overseas
Rafting
+Transports
Rp. 275.000
Adult for Dom
Rp. 290.000
Adult
Overseas
** This shocking offer from Gotravela Indonesia is a combination (mix) Rafting package with a duration of 2 hours and a half with an ATV ride game before doing the rafting activity at Toekad. Meanwhile, if Travela wants just a rafting game, you can check the price and read scroll down!!
Special Price Toekad Rafting Bali
| | | |
| --- | --- | --- |
| Descpt | Rate/Pax | Remarks |
| Adult (Local) | Rp. 170.000 | |
| Children (Local) | Rp. 150.000 | 6 – 12 Years |
| Adult (Foreign) | US$. 14 | |
| Child (Foreign) | US$. 12 | 6 – 12 Years |
Don't hesitate to contact us
Whatsapp + 6281999 565 666
get the adventure above!!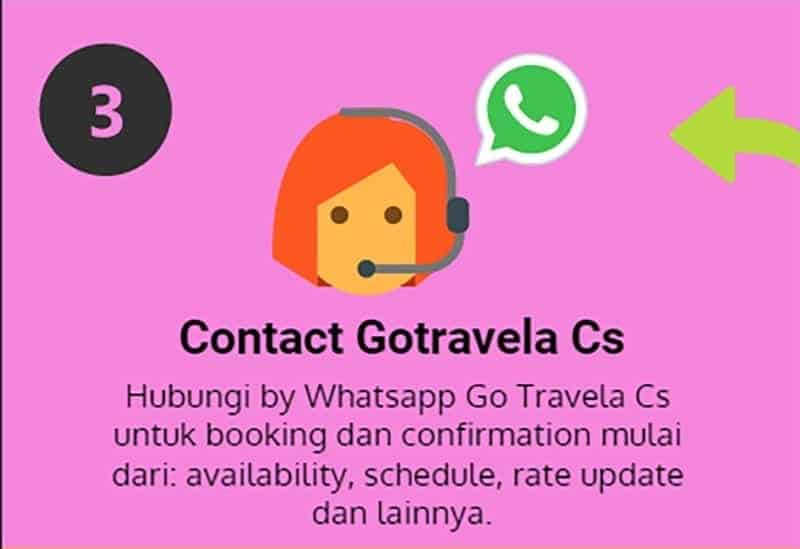 The price of Toekad Rafting Bali includes insurance
Toekad rafting equipment and safety equipment are included.
Accompanied by a Rafting Guide is included.
A rafting adventure of approximately 2 hours is included.
Buffet Lunch at Toekad Rafting Bali.
Safety insurance is included.
Changing room facilities are included.
Bath amenities include soap and towels are included.
Things to Prepare:
Clothes for playing in the water.
Sun Screams.
A Pair of Changing Clothes.
We recommend wearing mountain sandals or shoes specifically for water play.
A little money to buy personal photos when rafting or souvenirs.
Description of the Bali Rafting Toekad Price Package
Minimum order for the toekad rafting package above, 2 adults (Book min. 2 persons).
Child age criteria (6-12 years old is safe to join rafting).
Prices above are per person.
When ordering with Transfer pick up worn Rp. 100.000 per person for PP (Return pick & drop), Vehicle used, All New Avanza, Isuzu ELF, or Bus according to availability and number of participants.
This Cheap Rafting Package in Bali is valid until 31 December 2021.
Pick up areas include: Denpasar, Kuta, Legian, Seminyak, Sanur, Jimbaran, Tanjung Benoa, Nusa Dua, Ubud, Airport.
Holiday package pick-up areas outside the areas listed above will incur additional additional fees. Please contact us regarding the certainty of additional costs for pickup outside the above pick-up area.
Discover too;
Let's Get to Know Toekad Rafting Bali
Toekad Rafting Bali The leading rafting company in Bali that has security standards, company licenses, Tirta Tourism Permits and Cover Insurance.
Offering you with friendly service and guaranteed service to the level of security guarantee safety and insurance cover that is already trusted.
Together with Gotravela Indonesia at "Toekad Rafting Bali Prices" we guarantee customer satisfaction and safety when choosing white water rafting recreation on the Ayung River, Bali.
Safety standards
Standard FAJI (Indonesia White Water Federation), GAHAWISRI (Indonesian Marine Tourism Association) Toekad rafting prioritizes the safety and comfort of customers or candidates Rafers/Pfan Rafting (Rafting) is very important in Toekad Rafting Bali.
Professional raft guides and clear life insurance as well as restaurant facilities that are certified international class are presented specifically for you for enjoyment, satisfaction when doing rafting adventures.
Customer Feedback
Since 2015, we have collaborated intensely with Toekad Rafting Bali, which is now better known as Toekad Adventure Bali.
Many of our customers give comments and feedback always satisfied with the service the Toekad Rafting team from the time you arrive until you leave is greeted with a warm and friendly smile, the staff who are very friendly greet you.
This rafting entertainment has been in great demand and enjoyed by various groups. Although not a few people say that this white water rafting tour is expensive and belongs to the upper middle class of tourists.
Expensive and cheap is not a measure of satisfaction in your rafting trip, but it can also be seen from permits, equipment, quality of service to safety.
In Rafting, many factors are involved in each activity, namely Boats, Individual Equipment, Guides, Transport, Culinary, Rescue Teams, insurance to first aid kits, but only we promise the best prices for all travelers and gotravela customers.
Expensive & Cheap Rafting
Toekad Rafting one of the good white water rafting in Bali with awesome views of the surrounding Balinese countryside… Two famous rivers offer places to join the fun: Ayung River in Ubud, and Telagawaja River at Karangasem Regency.
Some rafting companies offer a professional river guide to help you on this trip. Look for rafting companies like Tear Rafting, Toekad Rafting, Red paddle, Alam Tirta Rafting and Graffiti Raft and many more.
For this time here we offer you Toekad rafting with Shocking offer below!! Book us soon.
Ubud Ayung River is a favorite place for white water rafting activities among beginners because the level of difficulty on this river is still in the grade 2-3 category.
So a traveler does not need to worry about the level of difficulty, because a traveler will also enjoy the beautiful view of the green Ayung riverside with very fresh air.
Source: toekad rafting price, toekad rafting price, toekad rafting review, toekad adventure bali, toekad rafting ubud bali, cheap rafting in ubud.
Location Toekad Rafting Bali
Address: Jl. Raya Kedewatan No.44, Kedewatan, Ubud, Gianyar Regency, Bali 80571, Indonesia
Bali Tourism
In addition to the Bali Toekad Rafting Price package, you can also find out adventures 7 hidden waterfalls in Bali as well as How to and entrance tickets Hidden canyon guwang sukawati.
We also provide transportation rental services for your tour program while on the island of Bali, ranging from Suzuki Apv car types, Toyota Avanza, Pregio, Elf Isuzu, Toyota Alphard to Rent a Tourist Bus in Bali.
For other gottravela tour packages:
You are on the right website!! get our best offer and promo price Gotravela Indonesia – Have a nice adventure on the Ayung River Bali, Your satisfaction is our happiness.
Thank you, if you pal Traveler Rate on our page
Regards – Grace gotravela +628214444 8095 Bali Rafting Toekad Price.