First, understand the Lombok vacation tips to become a potential backpacker in the archipelago!
Alfonso Giostanov
Lombok Island is known as one of the most beautiful tourist destinations in Indonesia. Lombok Island, which is located in West Nusa Tenggara (NTB), which previously not many knew that this island was so beautiful.
Now the island of Lombok has become a very popular tourist destination, both among domestic and foreign tourists, even foreign tourists first explore the beauty of Lombok Island.
Therefore, travela can listen to our article in full below about vacation tips Lombok tourist spots for backpackers.
Pocket Friendly Lombok Vacation Tips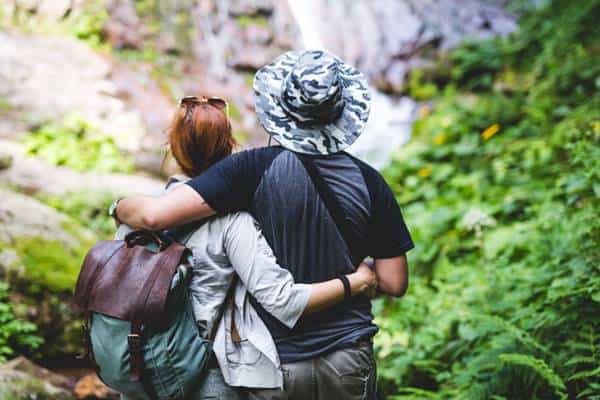 The natural panorama there is so enchanting as if there is no match.
When you are there, namely on the island of Lombok, you will easily find many natural attractions with such stunning views.
Start Gili Trawangan, Gili Nanggu, Merese Hill, Tanjung Aan Beach and several waterfalls sourced from Mount Rinjani.
So not surprisingly, many tourists who want to explore the entire area. But can you explore Lombok Island today with a limited budget?
Beginner Backpacker Tips
Here are some tips that can help you to explore the island of Lombok with a limited budget.
1. Before leaving, make a list of tourist destinations
When you make detailed travel plans. Start by listing the tourist attractions you want to visit.
Make sure the destination is not too far away. For example, going to Merese hill followed by Seger Beach and Cape Aan.
In addition, you must find complete information about the island of Lombok and the destination. Write down the description of the area, the cost of transportation and consumption there, along with the customs of the local population.
Lastly, in Lombok vacation tips, don't forget to include the duration of time at each tourist spot.
2. Determine the means of transportation to be used
There are 2 categories of transportation that you have to choose, namely the first transportation to Lombok and when you are there.
If you are from outside the island of Lombok, you can choose between sea or air routes to reach this area.
No need to be afraid of budget problems because for air transportation, you can get cheap promo tickets at various online ticketing services on the Internet.
After arriving in Lombok, you should rent a motorbike. This method can save costs because you only need to pay rent.
Usually, these rental services offer several types of motorbikes at pocket-friendly rates.
Renting a private car is also a solution and vacation tips when you go with several people.
Price car rental usually calculated hourly, per day, or per month; depending on the rental policy.

In this way, you will not only save costs, but will also be able to freely visit tourist attractions in Lombok.
3. Go to Lombok during low season
Basically, you can visit lombok any time you want. However, it is recommended that you come during the low season, which is not during school holidays, Eid al-Fitr, and year-end holidays.
Low season is a moment when tourist attractions are quiet from tourist visits. Therefore, the condition of the tourist attraction is calmer.
You also avoid long queues at the counter or crammed into public transportation when you get to your destination.
Low season time is also a good time best for traveling. You can find many promos for plane tickets to Lombok and cheaper hotel prices on the Internet for your accommodation.
4. Find cheap lodging
Lombok is known as one of the tourist attractions which is visited by many local and foreign tourists. So that there are still affordable lodgings, aka under Rp. 100 thousand.
Therefore, in this Lombok vacation tips article, we suggest choosing cheap lodging with a budget of 100 thousand because of course, more time in Lombok is spent outside the inn.
Because the cheap lodging is only used for sleeping, bathing, and entrusting things.
So, your budget can be allocated to other important things such as meals, accommodation, and other unexpected costs. So you should look for and order cheap lodging.
5. Separate the budget based on your needs
Actually, there are only three components of the cost that you have to spend during the holidays. This fee consists of accommodation, consumption, and transportation. If you don't fulfill these three things, there are usually many obstacles when traveling.
So, the first step, put the funds based on these main components into different envelopes.
Write the description on the front of the envelope so as not to be confused. After the budget is met, you can determine the remaining budget to spare or buy souvenirs at tourist attractions.
Closing Event
Thus the Lombok Holiday Tips that we present. Lombok is very beautiful but on its blue green beaches there are still many untouched and explored.
The people of Lombok are very kind and friendly, most importantly when you are friendly people will also be friendly to you.
Don't miss exotic and instagramable places when you are already there. In addition, make sure your trip is comfortable and enjoyable by preparing all the necessities before departure. Happy holidays!
If you liked this article, then please subscribe to us YouTube Channel for support us in presenting tourist video forward. You can also find us on Instagram or direct to Whats-app me to consult your travel plans.
Lombok Vacation Tips For Pocket-Friendly Backpackers