Travel friends, in this post we share information about the criteria and conditions of the Ayung river in Bali.
The river in the middle Bali Island This is indeed famous, many adventure and adrenaline tourists come to visit it.
---
Giostanov is a tour operator & content specialist. Before joining gotravela, he spent years honing his skills at 'Tourism Industries Bali.
---
One of the favorite tourist activities is Bali Rafting or more standard language "Rafting".
Condition of the Ayung River in Bali
In this article, we will specifically discuss about Ayung river conditions and criteria.
Also in this article we provide a few rafting tips for beginners as well as recommendations for safe & professional rafting service providers.
Bali
The island of Bali is one of the world's most famous destination centers, both for foreign tourists and local tourists.
The beauty of this island has been recognized by the world, imagine according to the 2015 version of the Conde Nast traveler, the island of Bali was also named the most beautiful island in the world.
Various tourist activities to adequate international and world accommodation facilities exist on this island.
Bali River
This adrenaline-pumping rafting activity is not only found in one ripple of river flow. However, the island of Bali has many rivers with ripple criteria that are ideal for rafting activities.
Rivers that are included in the rafting criteria are divided into 3 most hits rivers, namely:
Ubud Ayung River
Waja Karangasem Lake
Melangit River Klungkung
The three rivers have different levels of rapids ripple.
Ayung River is the right choice for rafting beginners or medium level rafting lovers (Rafter).
Ayung is Bali's longest river by crossing 2 districts Bangli and Badung. This river flows for 62 km and empties into the Badung Strait, Sanur.
For residents of Denpasar and Badung cities, the Ayung River is a means of managing clean water sources for the Bali Regional Drinking Water Company (PDAM). Especially PDAM Denpasar City and PDAM Badung Regency.
The advantages and disadvantages of the Ayung River
The criteria for the ripples of the Ayung Ubud River have a typical difficulty level at levels I-III, with an average water depth of 1-2 meters depending on the volume of water discharge as well as in each season.
Since the 70s rafting (Rafting River) has become a more recreational sport.
Almost all rafting service companies always choose rivers that have a low level of difficulty. This is because it considers safety and commercial factors.
Of course, beginner rafting activists are much easier and like to wade the Ayung River.
the criteria and conditions of the ayung river in Bali for those who do not like it. Because of course they will choose a river with a higher level of difficulty, namely levels IV-V and is found in the Telagaja Karangasem river.
Telagawaja has far more challenging terrain for them and solid teamwork. Because if there is a lack of calculation and good cooperation, it will be fatal to the point of taking lives.
So the condition of the river level: IV-VI we do not recommend for beginner level raft adventures.
Advantages of Ayung River
The location of the river is 10 kilometers from the tourist center of Ubud (ubud castle or ubud market).

So for tourists who stay in the Ubud area of ​​​​Bali, it certainly doesn't take much time to reach this location.

But if you start from Kuta/Denpasar by driving a car or motorbike, it will take approximately 1 hour

It is suitable for beginners with the difficulty level of rapids in class II to IV.

Beautiful scenery and still green through the cliff valley with stone carving ornaments around the edge of the river cliff.

Ubud's Ayung River has perfect conditions for recreational rafting – passing through many international and luxury villas, and there is also a stop for some frelax after a tiring day of rafting.

The stop has a cliff jump spot with a height of 4 meters, remember never to miss this point.

There is a Waterfall Spot, a suitable location for taking photos (Selfie) or you can feel the massage of the waterfall falling heavily on your shoulders & head.
Disadvantages of Ayung River
Access from the lobby or starting point to the riverbank must pass through quite a lot of stairs.
As well as access from the riverbank to the location of the restaurant after completing the rafting, you also have to climb a number of stairs which is quite tiring.
The rapids are less strong, so for those who like challenges and professional rafting, it seems less challenging.
The Ayung Ubud river rafting route is shorter than the Telaga Face and Klungkung river routes.
Ayung River Rafting Trail
The starting location for rafting is in the Kec. Abiansemal, Badung Regency.
About 4 km from Sangeha tourist site Monkey forest. Rafting will take approximately 3 hours and white water rafting will end in Ubud.
Playing rafting on the Ayung river has a rafting length of approximately 9 km to 12 km.
Although rafting is not so tiring, the road to the river from the meeting point requires a lot of energy.
Because you have to go down hundreds of stairs with a helmet and life jacket that you wear and bring a paddle paddle.
Beauty Throughout the Wading
While playing rafting, you will see many stone reliefs of the Ramayana story along the 1 km which can also be an instagram-able photo spot.
If you want a rafting tour on the Ayung River and after reading the conditions of the Ayung River above which are certainly safe and recreational, yup... you can use the operator
Tear rafting
or operator
Toekad Rafting
which is on the Ayung River in Ubud.
Along the river there are also many resorts, villas, and well-known hotels that have direct access to the Ayung River view. Not only that, you will also find a waterfall that makes your tiredness and fatigue disappear instantly.
Currently, you are right on the Go Travela page, which is the best and most trusted provider of car rental services in Bali and motorbike rental.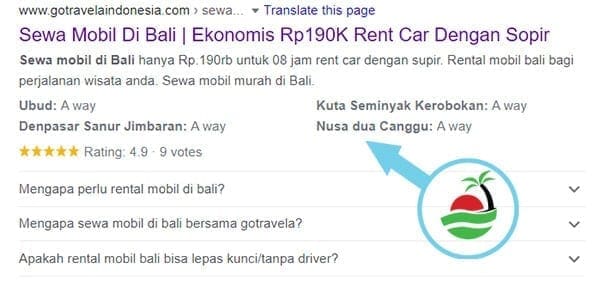 6 List of River Difficulty Level Classification
River level level I
Only basic skills are required, very suitable for those who are trying to rafting for the first time.
Usually, the guide rafting rider tries to swing and direct the raft more than the other participants.
This level condition is on the Ayung river.
River level II
Also still just basic skills in pedaling. There will be boulders in the river and you will learn boat maneuvering skills too.
Usually, the guide rafting rider tries to swing and direct the raft more than the participants.
This level condition also exists on the Ayung river.
River level III
Special skills paddle, there are small waves and there are large stones. There is a maximum height of 4 meters as well.
To be able to take part in the river class III level, beginners must listen to the clear instructions of the rafting rider guide.
This level condition can still be found on the Ayung river.
River level IV
There are quite large currents and waves, there are many large rocks and a maximum plunge of 6 meters.
Requires reliable maneuvering skills, beginners must listen to the clear instructions of the rafting rider guide.
V . river level
Here there are large rocks in large quantities, strong currents and waves, very high falls.
Expert level maneuvering skills required, not recommended for beginners.
River level VI
This river level is very dangerous, although very few professionals dare to try.
The rafting company will not do this river rate. Survivors at this rate, only luck.
Criteria and Conditions for Ayung River Rafting, has a classification of river difficulty grades II-IV.
RAFTING TIPS FOR BEGINNERS
Trying rafting activities, it's not enough just to have big guts but even small things you have to pay attention to just before starting.
For travelers who are beginners who have never tried rafting and who can't swim, it's good to need careful preparation.
These are our tips that travelers can use as a reference in rafting by considering the condition of the Ayung River;
Choosing the Right Rafting Operator
There are many choices of service companies that provide this Ayung river rafting activity along with good safety standards and reliable insurance.
You also need your foresight to see which rafting company is the best and most trusted, even though sometimes the price is not the benchmark of service.
Many offer relatively very cheap prices without paying attention to the service, safety and security of rafting participants taking into account the condition of the Ayung river.
But travelers don't have to worry because we Go Travela Indonesia have selected properly and correctly which Rafting Operators provide the best security and insurance for rafting on the Ayung River, Ubud.
Things that need aNda take note
Branded (Company name that is already well known from Bali Sobek, Bali Adventure, Maya Rafting, Toekad Rafting and others).
Shuttle facilities (Driver pick up on time, friendly and not reckless in driving a car).
Raft company facilities (Starting from the Lobby, Resto, Changing Room, Lockers, Towels, and the friendliness of the rafting staff).
Rafting equipment or equipment (Starting from Life jackets, helmets, pedal sticks, Rafting tires in good and decent condition - because if the raft is long enough then sometimes it leaks and is not maintained because the bottom of the raft often rubs against the sand which is the basis of the condition of the ayung river) .
Friendly and professional guide riders – this is necessary because they are the ones who will accompany and be our leaders throughout the adventure (it takes a rider guide who is informative, communicative, care-ready and caring, friendly and likes to be funny-funny guys so that your adventure will be as fun and exciting as possible) life).
A buffet with a decent lunch menu and of course DELICIOUS. Can you imagine it? If you are tired and have fun all day playing in the river and the terrible rafting in a hungry stomach, you know that the food is not good or stale. hehehe .. because this one is my hobby really.
Well the last and not least is INSURANCE, you have to be observant and make sure this rafting service provider company does insurance for every customer and its customers well - because this is no less important, yes we never want a disaster but there is nothing wrong if we are on guard right? The only key is to keep following the standard rules and instructions as long as the Ayung River is in a stable condition.
Things to Prepare Before Rafting:
Clothes for playing in the water.
Sun Screams.
A Pair of Changing Clothes.
We recommend wearing strappy sandals/mountain sandals or shoes specifically designed for water play.
A little money to buy personal photos when rafting or souvenirs.
Conclusion of Ayung River Condition
Ayung River is the longest river and this river is most suitable for rafting beginners who want to try.
The length of the Ayung River, Ubud, reaches 62,5 km, which empties into the Sanur beach. The Ayung River rafting track has grades II – III so it is suitable for beginners.
Ayung River is the best alternative if you are bored with the beach atmosphere. But stay alert and enjoy the beautiful and cool scenery of the Balinese countryside.
Thereby Bali Ayung River Criteria and Conditions we wrote, hopefully this is useful for travelers and rafters beginners and medium level.
We thank you if this information and page is useful for readers and travelers, sharing is a good thing – please share this page with your relatives, friends and friends. We need your suggestions and criticisms to improve our performance and service in the future. Please can you tell in the comments column below.
Appreciate us if you leave travela trace in the comments
If you liked this article, then please subscribe to us YouTube Channel for support us in presenting tourist video forward. You can also find us on Instagram or direct to Whats-app me to consult your travel plans.
Bali Ayung River Criteria and Conditions
keep reading: Want to know more about what information is in Indonesia? »