Located about 20 kilometers from the center of Bandung City, Mount Tangkuban Perahu is one of the favorite tourist attractions in the Lembang area.
Having the famous Sangkuriang legend, it turns out that this mountain has many interesting facts that can be followed. Curious ? Let's take a look at the facts behind it in the following review.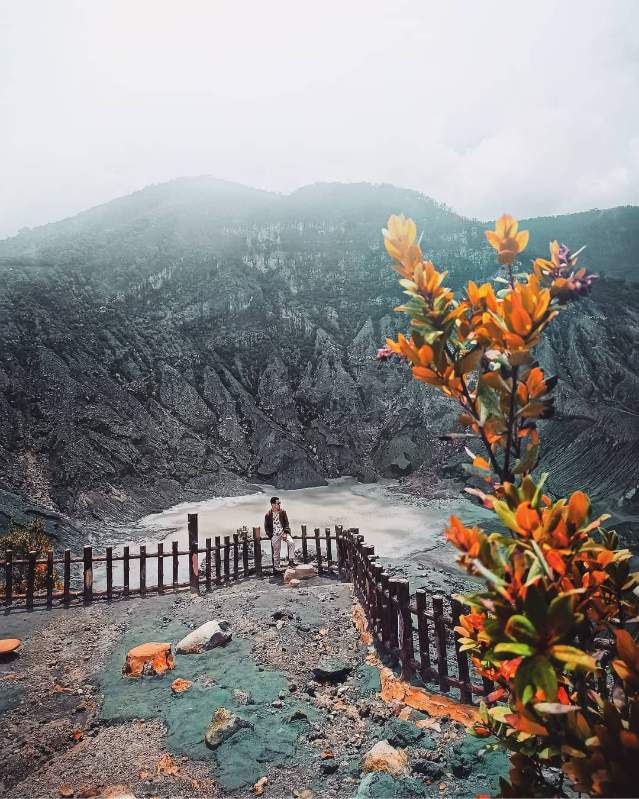 Interesting Facts about Mount Tangkuban Perahu
1. The Legend of Sangkuriang
For this one legend, it seems almost all the people in the country have heard of it.
Because the story of Sangkuriang and his mother Dayang Sumbi has become a legend in the archipelago, so it has become one of the main attractions for this tourist attraction. The origin of the mountain is said to have started when Sangkuriang liked his own mother.
Because Sangkuriang had not seen his mother for so many years. Where Dayang Sumbi, his mother, still looks so young and beautiful.
Sangkuriang, who did not believe that Dayang Sumbi was his mother, was determined to propose to his mother. Dayang Sumbi finally gave Sangkuriang a condition if he wanted to marry her.
Get our other offers:
The conditions put forward are that Sangkuriang must build a boat in one night. Seeing Sangkuriang who almost succeeded in making the boat, Dayang Sumbi tried to thwart it.
His efforts also succeeded in making Sangkuriang fail. Annoyed, Sangkuriang kicked the half-finished boat upside down and became Mount Tangkuban Perahu.
2. Has Nine Craters
Not only is the legend so famous, this active volcano in Lembang also has a charm that comes from its nine craters.
Each crater has its own name, namely Kawah Ratu, Domas, Jurig, Rhino, Demon, Pangguyangan Rhino, Upas, Baru, and Jurian. But not all craters can be descended by tourists.
Since 1975, the presence of toxic gas has made the location of Upas and Ratu Craters impossible to visit. In fact, these two craters, together with Domas Crater, are the three largest craters with a diameter of about 500 meters. So, only Domas Crater can be descended with views that look amazing and sometimes change from green to blue.
3. Ancient Volcano Remnants
When viewed from the geological history, Tangkuban Perahu is part of the remnants of the Ancient Mountains in Indonesia. This mountain was formed by the eruption of Mount Sunda, which first erupted in 1829 and ended in 1929.
A new mountain was created with a height of approximately 2.084 meters above sea level, as it is known today.
Read also Tirtayatra Temple Nusa Penida and The Natural Wonders of Lake Weekuri Sumba.
4. Habitat for Flora and Fauna
When visiting Mount Tangkuban Perahu, tourists will meet the flora and fauna that live there if they are lucky.
Several types of flora that grow on the mountain are typical Sundanese flora, such as lemo trees, puspa, up to 12 kinds of ferns. While the rare fauna that exist here include the Javan eagle, panther, and leopard.
5. Cold Weather and Smell of Sulfur
Mount Tangkuban Perahu has a cold climate. Especially in this area, it is not uncommon to see thick and white fog filling the area.
In addition, the crater which is still active also creates an area sulfur at the location smelled quite stinging.
So that tourists are encouraged to wear warm clothes and wear masks when visiting.
Also Read:
Those are some interesting facts about the mountain managed by the Perum Perhutanan. The many interesting things from this mountain always manage to attract tourists to come to visit.
The entrance ticket itself is priced at approximately Rp. 15.000 only per person. Where with this price, tourists can see firsthand this legendary tourist attraction.