Hello travela, on this occasion we write and offer prices for snorkeling in Bali especially for you.
Snorkeling is one type of activity from various activities Watersports in Bali. This water sport in Bali is precisely located on the Nusa Dua Peninsula or better known as Tanjung Benoa.
The theme of snorkeling in Bali this time apart from reviewing thoroughly what equipment is used in snorkeling in Bali and the best places to snorkel.
However, before going further, we will discuss the subject of equipment and snorkeling spots in Bali. It's a good idea to inform us of our offers on Snorkeling Prices in Bali Tanjung Benoa Nusa Dua as below
Snorkeling Prices in Bali
Tanjung Benoa Nusa Dua, Bali
| | |
| --- | --- |
| Publish Price | Promo Price |
| Rp. 350.000 | Rp. 95.000 |
Duration: 1 Hour
Location: Tanjung Benoa Nusa Dua Bali
Price: Rp. 95.000

The Snorkeling Promo Price above applies;
Price is the price per person
Minimum booking for 2 people
If you buy a promo voucher for snorkeling prices in Bali at Gotravela Indonesia
Prices are only valid for Indonesian citizens (domestic), if for foreign tourists, please coordinate again
The above prices are valid from now on – December 2024
Games with at least 1 person booking: parasailing, seawalker, scuba diving, jetski, waterski, wakeboard
Games with a minimum of 2 people booking: banana boat, flying fish, rolling donuts, snorkeling.
The price above does not apply, if you come directly to the location and on behalf of the Gotravela costumer.
For additional games, please confirm back to us
For watersport games (in packages) if they cannot be played due to wind or weather so that they will be replaced with other games, the price is set aside. NO REFUNDABLES
For how to order traveler can Click here. Of course, a vacation is not complete without photo + video documentation. For documentation, there is a camera rental price: Rp. 300.000/unit. You can copy the results later on a DVD cassette.
Ok, let's continue traveling….
What the heck, that snorkel?
Snorkeling is a water sport activity that has developed into a water tourism activity.
Snorkeling activities are ideally carried out on the coast with a tropical climate, although there are also those who snorkel in fresh water such as lakes.
This semi-scuba diving activity in shallow water aims to see the view of the seabed or lake.
This goal, of course, allows divers to observe and enjoy the beauty of a wide variety of biota under the shallow sea.
Specifically like:
Growing coral
Colorful fish
Shellfish &, seaweed
Jellyfish, shrimp & starfish
Even turtles and many other marine biota.
You can also see the biota under the shallow sea without having to dive into the deep sea. That's why the traveler is called snorkeling. If you dive into the deep sea, it is called diving.
What are the equipment for snorkeling in Bali?
snorkeling (surface diving) or skin diving (shallow diving) is a diving or swimming activity using some equipment in the form of a diving mask, diving fins (frog legs) to increase propulsion on the legs and snorkel. With this equipment available at the Snorkeling Prices in Bali that we offer.
DIVE MASK
Snorkeling Diving Mask (waterproof glass that protects part of the face) of course this mask will protect especially the eyes and nose from water. Lens parts are made of glass or fiber safety. While the nose bag and mask frame are made of rubber or silicone. The side of the mask has a place to attach a snorkel.
Tips: When wearing a mask the diver must breathe through his mouth, the mask may become cloudy or get water in when the diver forces his nose to breathe.
Divers must wear a mask size that fits the face so that the mask does not get water in, therefore masks are available in various sizes including for adults, children and women.
You can check the right size of the mask without having to attach a strap on your head. The mask only needs to be placed on the face and pressed then you inhale slowly.
If the mask does not fall, then the size of the mask according to the wearer's face. In the price of snorkeling in Bali, our vendors provide masks of various sizes so the traveler doesn't need to worry.
DIVING FIN / Frog's Legs
The diving fin of the frog's leg is rubber boots with fins that widen at the toe to speed up your diving speed in the water.
Frog legs are of two types, namely:
closed heel (full in foot/pocket foot)
open heel.
Closed frog legs have shorter fin tips, closed frog legs are available in various sizes as well as shoe sizes compared to open heel frog legs. Meanwhile, when using the open frog leg type, the diver wears boat shoes made of neoprene material.
Open heel frog legs are only made in small, medium, large and extra large sizes. As with masks, the size of the frog's legs can be adjusted to the wearer's feet by wearing a belt at the knee.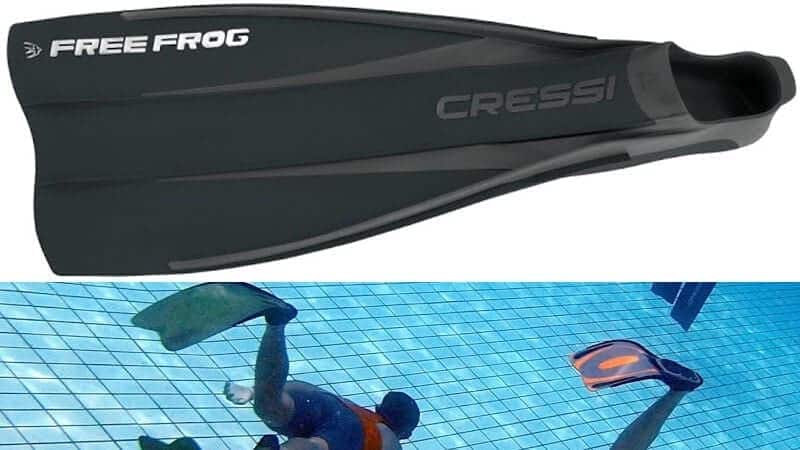 The frog's foot boat shoes also serve to protect the feet from scratches by coral, sea urchins, cold water or preventing abrasions.
You can also do snorkeling activities in Tanjung Benoa Bali without frog legs. But of course you can't increase your swimming propulsion compared to using the frog's legs.
DIVE SNORKEL
A snorkel is a diving piece of equipment in the shape of the letter "J" with a mouth guard at the lower end. This tool also functions as an entry point for air when the diver breathes through his mouth without having to raise his face to the surface of the water. Divers can take a deep breath before diving underwater.
The snorkel also consists of two parts, namely a mouth guard and an air hose.
The mouth guard is made of rubber or silicone and consists of a curved cover and a bitten part. The size of the mouth guard must also match the size of the mouth. When diving under water the air in the snorkel comes out and water enters the snorkel, when it reaches the surface, the water in the snorkel is drained by exhaling hard air from the mouth.
The air hose is made of plastic or hard rubber with a size of about 2 cm and a length of about 30 cm. A hose that is too long will make breathing difficult, increasing the chances of the diver sucking in the carbon dioxide trapped in the tube.
7 Best Snorkeling Spots in Bali
1. Tanjung Benoa Beach
Tanjung Benoa Nusadua Bali is an ideal place for snorkeling, with the price of snorkeling in Bali that we offer is of course located in Tanjung Benoa, Nusa Dua, South Bali. The beauty of Tanjung Benoa beach is no longer in doubt, besides having a unique history in the village of Tanjung Benoa, it is also the center of marine tourism activities in Bali.
Prices you can see above. The location is also strategic so it really supports this place as an alternative to watersport tourism in Bali, only 30 minutes from Kuta to get to this location.
2. Sanur Beach
Sanur also has beautiful views of coral reefs and this location is the same as in Tanjung Benoa, becoming an alternative for water tourism or water recreation.
The marine park on Sanur beach is not large and sea conditions depend on the wave season and of course it will be murky if snorkeling in Sanur Bali during the wave season.
3. Tulamben Beach
Tulamben is a diving spot that is very famous internationally. What is interesting in the Tulamben marine park is the wreck of the Usat Liberty ship which sank in 1942.
Apart from that, this place was made more popular by an American photographer who documented the underwater beauty in Tulamben.
4. Snorkeling at Menjangan
The beach on Menjangan Island is included in the West Bali National Park area and is 135 KM away. You will need approximately 3 hours to get to the location. You have to cross from Lalang Harbor about 30 minutes then to Menjangan Island. The marine park at this location is very beautiful from coral to coral reefs.
5. Nusa Penida & Ceningan
East Bali is one of the spots if you want to see Manta ray (large Stingray) and Mola-mola. Likewise with Ceningan Island, you can do snorkeling activities at Partung Buddha.
We also offer snorkeling and tour packages in nusa penida as below;
Nusa Penida Snorkeling Based on public sharing
6. Nusa Lembongan
Lembongan Island is also called "The paradise of divers in Bali" for both diving and snorkeling, of course, a traveler can also read our website as well "Snorkeling Packages in Nusa Lembongan for a day".
| | |
| --- | --- |
| S'Easy Package (min 2 Pax) | IDR. 475.000 |
7. Amed Beach Karangasem
Amed Beach is the right place to see beautiful corals. If you want to snorkel you can visit Tanjung Vienna, Buntutan and Jemeluk in this amed area.
Amed Snorkeling Prices
| | | |
| --- | --- | --- |
| Package A – 1 Spot | Rp. 750K/Boat | Max. 4 Pax |
Highlights:
The Coral Temple
Various Fishes
Blue Seastar
Rates above include:
Private Jukung/Boat
Complete Snorkeling Equipment
Life jacket
Mineral water
towel
Snorkeling Guide
Snorkeling Tips in Tanjung Benoa Bali
Before doing the Watersport Snorkeling activity in Tanjung Benoa Bali, it's a good idea to use a moisturizing lotion so that your skin is protected from the sun's rays and the harshness of sea salt water.
Before starting the activity, the Traveler will listen to a briefing on the rules of safe snorkeling. Especially how to regulate breathing while in the water, because of course it's a bit difficult not to breathe through your mouth, right?.

After all the equipment is worn and prepared, our guide team will take you to the mid-ocean floating pier (pontoon) by riding a glass bottom boat.
For 1 hour you can enjoy views of pristine coral reefs and colorful fish in the sea of ​​Nusa Dua, Tanjung Benoa.
Snorkeling water tourism activities in Bali are of course very much supported by sea water and sea breeze conditions in Tanjung Benoa which are not so great. In addition, the fresh sea water and the beautiful view of Tanjung Benoa beach during the day, will add to your joy when berSnorkeling on this Nusa Dua beach.
How to Book Snorkeling Watersport Prices in Bali
How to Order Snorkeling Prices in Bali:
Please send a message via SMS, WhatsApp or email to check availability and wait for further confirmation, with the format:
Name : …………..
Number of people : …………..
Package : …………..
Tour Date : …………..
Reservations :
Book Whatsapp :+6281999565666
Email: gotravela.id@gmail.com
Thus our offer article, hopefully this snorkeling price page in Bali 2024 can help you determine your choice of water recreation while on the island of Bali.
Appreciate us if travela wants to leave and review the stars below here.
Gotraveladmin +6282144448095 | Prices for snorkeling in Bali.