This article is for travel buddies, Indian cuisine lovers and complete info on India Food Restaurant Bali.
You are invited to take part in a sensory journey into the taste, passion and culture of Indian cuisine.
From the delicate taste of Kashmir to the spicy and hot specialties of south indian food.
The exciting menu offers nutritious vegetarian, meat and seafood dishes followed by delicious Indian desserts.
---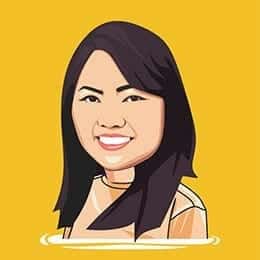 Grace Rumondor is the founder of Go Travela Indonesia. Her favorite culinary topics are History and Cooking Techniques.
---
India Food Restaurant Bali for you fans of the distinctive taste of Hindustan cuisine.
Indian Food Restaurant Bali
Island of the Gods Bali in addition to presenting its natural beauty, it also stores a culinary wealth that spoils the tongue.
However, this time you should try some recommendations for Indian food restaurants in Bali which are always crowded by culinary lovers.
Curious where the restaurant is? Here are the recommendations for you.
So, if you are confused about going to the location of the Indian restaurant and need a mode of transportation? Buddy can
Bali cheap car rental
with us!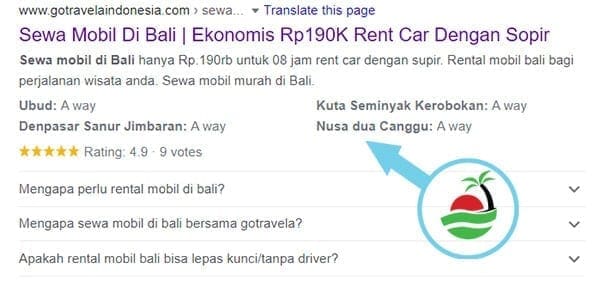 Culinary Lovers Must Try Indian Food
Travel buddies, culinary lovers, must try this Indian Food that is indulgent and rich in spices!
Gateway of india
Gateway of India Serves Pakistani Indian Cuisine
For those of you who are fans of Indian specialties, then when visiting Bali, you must come to the Gateway of India which is right on Jalan Pantai Kuta Number 11 B, Kuta, Bali. You can find Indian and Pakistani specialties in this restaurant.
This Indian food Restaurant Bali is an early pioneer of the establishment of an Indian cuisine restaurant since 1998 and provides an authentic Indian taste.
With 5 restaurant outlets spread throughout Bali Island GOI Serves the widest variety of vegetarian and non-vegetarian cuisine.
Traditional hospitality typical of Indian culture makes you feel at home having dinner here. Not a few visitors who give a positive response to this restaurant.
You can enjoy a meal at indoor nor outdoor. This place also provides a smoking area, food delivery, WiFi is available, and alcohol is also available. This restaurant is open from 11.00 to 23.00 WITA.
Read more:
Queen Tandoor
Queen Tandoor Serves Authentic Indian Dishes
Are you looking for Indian Food Restaurant Bali? Then you need to come to Queen Tandoor which is located at Jalan Raya Seminyak Number 1/173, Seminyak, Kuta, Badung Regency, Bali. In this restaurant you will taste authentic Indian dishes.
This is because the chef himself is a chef from India. So, you don't need to doubt the culinary delights of this restaurant.
In fact, this restaurant has opened several branches in the Bali area which indicates the cuisine of this restaurant is worthy of consideration.
Dishes provided include curries, tandoors, thalis, biryanis and breads all of which have a distinctly Indian flavour.
You can choose to eat indoors or on the open terrace. The restaurant is open every day from 12.00 to 23.30 WITA.
Ganesha ek Sanskriti
Ganesha Ek Sanskriti India food restaurant Bali is a place for Indian cuisine that provides a diet menu
Located on Jalan Kartika Plaza Lippo Bali Kuta Mall Ground Floor, Bali, this Indian restaurant is quite popular with many positive responses to this Balinese Indian food restaurant.
Located about 3 km from Legian Beach, this can be a suitable place to enjoy Indian specialties that will not disappoint you.
In fact, the cuisine is not only Indian, but also Chinese and Asian. Then, for those of you who are on a diet also don't need to worry.
This restaurant provides a vegetarian menu, vegan options, gluten free, and a guaranteed halal menu. This restaurant operates from 11.00 to 23.00 WITA.
Read More
Bangle Bali Restaurant
Bangle Bali Restaurant Prepares Indian Food That Fits Your Tongue
When you are on vacation to Nusa Dua Bali, then take the time to rest for a while while enjoying delicious Balinese culinary delights at Bangle Bali Restaurant.
The location is on Jalan Kw. Nusa Dua Resort BTDC Lot C, Nusa Dua, Bali.
The menu is quite varied, in the form of lunch, dinner, drinks, and brunch.
Even this Bali Indian food restaurant also provides a special diet menu that adapts to vegetarians and vegan options. This restaurant operates from 11.00 to 23.00 WITA.
Sitara Indian Restaurant
Sitara India Resto Gives Hindustan Country-Style Atmosphere
Traveling to Bali but want to taste foreign food? You can pamper your tongue by coming to an Indian restaurant called Sitara India Resto. This Balinese Indian food restaurant is located right on Jalan Teuku Umar, Denpasar, Bali.
You will not only feel the typical Indian dishes, but also the atmosphere of the restaurant that shows India once. This makes you feel like you are really in the land of Hindustan.
This restaurant's favorite food is masala dosa of vegetables, potatoes, onions and peppers that are seasoned with spices. Then eat it using Sambar as the gravy.
More explores:
Conclusion
So in conclusion, for those of you who are fans of Indian specialties, then when visiting Bali you must come here Gateway of india Kuta Beach Road. Or want to experience authentic Indian dishes with a real chef from India, Queen Tandoor Restaurant is the right choice.
Likewise, it happened when he was in the city of Denpasar, Teuku Umar. Sitara Indian Restaurant is the right choice to serve typical Indian dishes that pamper your taste buds while tasting Indian cuisine and snacks.
So, which Indian food restaurant Bali will you visit? Dishes at some of these restaurants will give the sensation of Indian food that is able to shake your tongue with typical Indian spices.