Culinary Typical of NTT, East Nusa Tenggara, Flores is a culinary tradition full of strong flavors. There are also many successful entrepreneurs in the NTT specialty culinary sector.
The richness of the type of cuisine of the land of flowers is the nickname for flowers This is a reflection of the cultural diversity and traditions of East Nusa Tenggara which consists of 9 districts and 1 city, and occupies an important role in Indonesian national culture in general.
---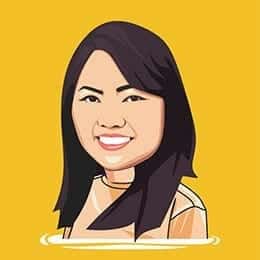 Grace Rumondor is the founder of Go Travela Indonesia. Her favorite culinary topics are History and Cooking Techniques.
---
In this article on favorite food from the land of the flower of Flores, you can find out more by clicking list of contents as follows.
---
East Nusa Tenggara which has 1.192 inhabited and uninhabited islands is now a prima donna and diverts a lot of attention of world and domestic tourists.
Not to forget its signature dishes which are rich in spices derived from spices such as onions, candlenut, turmeric, coconut, chili, galangal, ginger, key meeting, kencur and palm sugar.
Influence cooking techniques according to the use of these ingredients and traditions.
The culinary specialties of NTT were also influenced in the past through trade originating from Java, China and Europe (especially Portuguese, Spanish and Dutch).
NTT Culinary
Flores, from Portuguese which means "flower" is an island located in the administrative area of ​​East Nusa Tenggara Province, Indonesia.
The name Flores comes from the Portuguese "cabo de flores" which means "Cape of flowers".
Flores Flower Country's Favorite Food
Well, apart from having natural and cultural beauty, of course there are lots of NTT culinary delights that you can try. This can also promise online culinary business opportunities in the future to become a successful entrepreneur in the typical culinary field of NTT.
More details of these favorite dishes are as follows.
Se'i Smoked Meat
This food is a typical food from NTT. The basic ingredients for making se'i are "meat" be it beef, salmon or pork. But there are also those who use chicken meat.
What is se'i? Se'i is thinly sliced ​​meat that is sliced ​​lengthwise. If the meat has been sliced, then the meat will be sprinkled with salt.
Then hang it to dry for a few hours. Then the meat will be cooked by smoking.
Bose Corn
The next typical culinary from NTT is corn bose. Bose corn is the staple food of the people of the island of Timor, NTT, which is a substitute for rice.
Because it was difficult to get rice in the past, the Flores people used to make corn as a staple food.
Until now, of course, it is very easy to find bose corn in people's homes.
Meaning of bose is to soften, so that bose corn is a corn dish that has a soft texture.
Well, this soft corn is cooked white corn which is a mixture of coconut milk and red beans until it becomes mush.
Bose corn is usually served with side dishes such as bamboo tofu, lu'at chili sauce to smoked pork.
Corn Titi
Although both are made from corn, the processing of titi corn is different from bose corn.
Usually, the titi corn is first fried until it turns brown, then it is put on the ground until it is fried.
What is the meaning of the word titi is pounding until penyet. That's why society Alor Island NTT locals call this food as corn titi.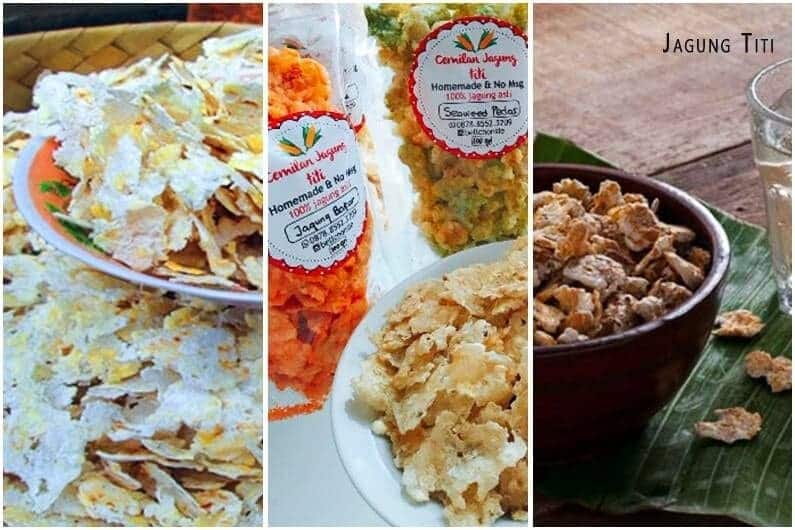 One of them is a successful entrepreneur in the culinary field, typical of North Sumatra, Titi is Mr. Yonas Larantuka which sells online packaging of titi corn snacks with various flavors.
Even though it looks easy to make, the taste of titi corn is so original and very crunchy. Of course, titi corn is perfect as an afternoon snack with a warm cup of coffee.
To process this food, don't forget to use only low heat because usually the surrounding community will take hot corn that is being cooked using their bare hands.
Corn Catemak
Catemak corn is the next typical NTT culinary that you need to know.
Indeed, corn itself has existed as a substitute for rice, so it is not surprising that food from NTT is mostly processed with corn. Not only bose corn and titi corn, but also catemak corn. What is catemak corn?
Corn is a dessert made of corn, green beans, and wax pumpkin. Then cook it using seasonings.
At first glance, you will think that this catemak has a sweet taste, but actually catemak corn has a salty and savory taste.
advertisement
Jawada is a processed fried snack food typical of NTT which is triangular in shape and has a distinctive aroma of brown sugar or palm sugar and rice flour. Apart from these two ingredients, there are also other ingredients such as sap water and coconut milk.
If you look back, this typical NTT culinary has a texture like vermicelli which is then fried dry. This food is usually served when there is a special traditional ceremony.
For those of you who will visit NTT, then Jawada is now very suitable to be used as souvenirs. This is because this cake can last a long time when stored in an airtight jar.
Well, for those of you who are curious about what it tastes like, you can find this cake in local traditional markets. What's more, the price is quite affordable, you know!
Round
Kolo is the name for Nasi Bakar, East Nusa Tenggara, East Nusa Tenggara. Usually kolo is cooked in bamboo which is then placed on a fire to be processed as a burnt.
In the manufacturing process, this typical NTT culinary will put rice into young bamboo. The rice will then be mixed with the spices and water. Then this food is burned and the top hole is covered with banana leaves.
Usually the burning process takes up to half an hour.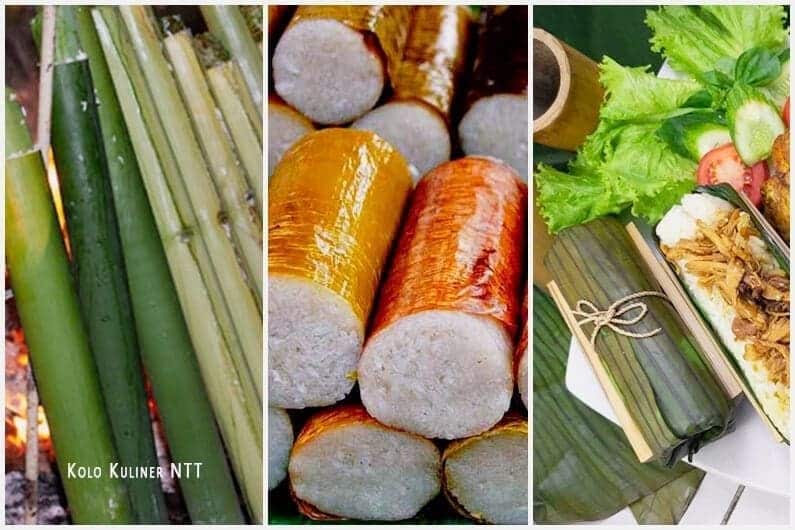 If it is ripe, then the kolo will be removed from the bamboo and is usually a typical dish for various Flores traditional events.
Of course, kolo is the main menu that is very fitting to eat it with vegetables or as a side dish of fish or se'i meat.
Moke
The next typical NTT culinary in beverage liquor & spirits is Moke Flores. What is clear, this one regional specialty drink is sap which is the result of tapping palm fruit or palm trees.
It can be said that moke is a typical alcoholic drink from the people of Flores.
Moke distilled sap with a clay pot and later connected in bamboo pipes.
The color of this drink is usually yellowish (like whiskey) with a lighter taste (light).
This type of light is now widely served in the form of fresh cocktails with a beach atmosphere. You can find types of moke cocktails in Flores tourism centers such as Labuan Bajo to Larantuka.
Because the distillation process is still using the traditional method, of course the time of manufacture requires a difficult process and is quite long, even requires patience.
Rampe
What is a ramp? Yes, this culinary one is made from papaya leaf vegetables and sweet potato leaves. The origin of this dish is from the Maumere area, but some say it is from the Larantuka area.
20 Tourist Spots Hits Larantuka, East Flores
Although processed using the basic ingredients of papaya leaves, you don't need to worry because this papaya leaf dish has a delicious taste not bitter.
Why? Because previously it has been neutral with salt water soaking ingredients.
To process this dish, this dish will be sauteed using simple spices. In addition, this rumpu rampe vegetable is also a daily staple for the local NTT community. To make it more delicious, this typical NTT culinary is compatible with Larantuka's special chili sauce and fried fish.
keep reading: Want to know why flores has the nickname land of flowers? »