Enjoying Labuan Bajo with a Speed ​​Boat is the right way to explore Komodo National Park KNP in 1 day.
Labuan Bajo does offer a lot of natural beauty.
Besides that, traveling in Labuan Bajo is also the best tourist investment in your life.
---
tour operator & content specialist. Before joining gotravela, he spent years honing his skills at 'Tourism Industries Bali.
---
There are so many ways to enjoy the natural beauty of Padar, Rinca, Pink Beach and Komodo Village.
One way to get to this location quickly and safely is to use a speed boat rental service for sea transportation.
Labuan Bajo Visit
From year to year KNP area Komodo National Park has a very rapid increase in visitor data.
According to the Disparda, in 2019 it increased to 184.206 tourists from the previous year's 163.800 tourists.
The development of tourism in West Flores is very helpful for the pace of the economy for local businesses and other tourism stakeholders.
So this is also why we Go Travela Indonesia open and offer speed boat rental services for Labuan Bajo.
Maybe it could be more precisely called the Labuan Bajo speed boat tour service.
Speed ​​Boat Rental Prices in Labuan Bajo
For those of you who will or are already in Labuan Bajo but confused about finding a ship for sailing? Or maybe a honeymooner couple or family who want to find an alternative boat that fits the number of small groups?
Here is the answer, use it Speed ​​boat Labuan Bajo fast boat!
click the link for
Complete Price for Bajo Speedboat Rental
Remarks:
Divided into boat types, maximum capacity and number of participants.
There are 2 different prices for Open trip/SIC & Private Charters
For the price of private charter per boat/unit
Suitable for corporate group gatherings of more than 100 people (speedboat group convoys search KNP)
By using a Labuan Bajo speed boat rental. Of course, you can really travel, if you want to go around tours such as manjarite, kelor island, pink beach, taka makasar, manta point and even kanawa island.
Labuan Bajo speed boat rental service providers only provide speedboat service units and are included.
Not including entrance tickets to Komodo National Park attractions, rangers (komodo island tour guides), ship tipping crew (voluntary) and other personal needs.
Speedboat will start from Labuan Bajo Harbor pier.
Route Explore
Usually, tourists will be suggested 5 to 6 of KNP's best tourist spots in a day if the weather is good, such as:
padar
Long beach/pink beach
Komodo
Taka Makassar
Manta point
kanawa
Or also with the last Komodo island route rinca island after from Rinca island continue around the pink beach to Kanawa.
In addition, surround Manta Point, Gili Laba, Sebayur, Sebayur Island too, then to Seraya Island, bat island, for the last to Goat Island and back to the pier.
However, the captain's wise consideration must still be for understanding the weather conditions and currents in the KNP area.
Speedboat Condition
By using a speed boat in Labuan Bajo you will get a speed boat tour service that is comfortable, safe, clean, and definitely the best for vacation trips.
Speedboat outboard engine engine powered by 250 HP (house power) 2 stokes ranging from single 250 HP, 2 x 250HP to triple 250HP.
Produce speeds of up to 20 knots at 37 Km/H to speed up your mileage.
Periodic maintenance and the latest YAMAHA, HONDA and Suzuki engines prioritize your safety and comfort.
Itinerary Speedboat Bajo
Some of the services we offer when renting a private Bajo speedboat tour is that you will determine the schedule freely.
But usually the Bajo speed boat schedule might be more or less like the following.
The Labuan Bajo speed boat tour trip will start at 06.00 or 07.30 am local time.
Early in the morning is better because you will have a lot of time and spots that you can get in one day.
Besides that, it will certainly be fun to watch the sunrise in the middle of the sea, right?
Pick & Drop
Shuttle service on additional charges. We do not provide hotel port pick & drop transfers.
However, you can request us for this at an additional cost. So you and your group don't have to bother thinking about how to get to the Labuan Bajo pier.
Before the pick-up you must re-confirm and provide the correct location information your hotel stay in Labuan Bajo and ready at the lobby meeting point on time.
After the pick-up, all of you will go directly to the village pier at the end of Labuan Bajo to ride a speed boat.
Padar Island
The initial destination that you will visit is Padar Island.
While on Padar Island you are given the freedom to trekking up to the famous & instagrammable peak of Padar.
After finishing, continue to the next destination is Komodo Island.
Komodo Island
Komodo Island is designated as one of the seven wonders of the world or the New 7 Wonders of Nature.
Want to know more the history of komodo and legends of komodo island folklore can read more.
You can take pictures with Komodo dragons, but still under the supervision of a Ranger (Komodo/Rinca Tour Guide) yes!
Pink Beach
Done from there then the next destination is to pink beach bajo. Witness the pink sand beach.
Makassar Taka
If the pink beach is finished, you will go to the next place, which is to visit Taka Makassar. The beach sand that arises when the sea water recedes is a unique spot.
Kanawa Snorkeling
Now for those of you who like snorkeling, you will be invited to a place, namely to Manta Point.
And the last destination is heading to the island Kanawa Island or commonly referred to as 'starfish paradise island'.
If you have finished the series of visits to the destinations offered, you will return to the starting point of gathering, namely to the Labuan Bajo pier.
This 10-hour Komodo tour ends at around 05.00 in the afternoon.
When you arrive at the Labuan Bajo pier you will be escorted back to the inn you are using, if the request includes transfers pick up.
Conclusion Speedboat Bajo
The advantage of using a speed boat in Labuan Bajo is that for those of you who want to make a sailing trip through Komodo National Park at an affordable price, this can be an alternative.
In addition, with a speedboat, there will be more destination spots to visit and the time offered when visiting the destination is very large.
We also provide SIC (Seat in Coach) regular speedboat open trips at much cheaper prices per person. You can find it in the previous link offer
For the price, it may be lighter than using a boat rental service.
For information about renting a speed boat in Labuan Bajo, you can contact Go Travela's Customer Service asking about the Labuan Bajo Komodo trip or the Phinisi Bajo boat charter.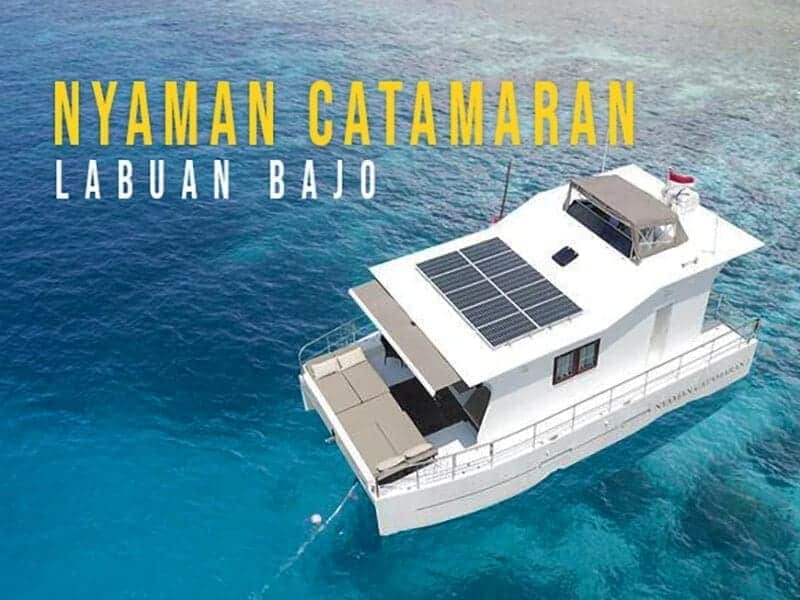 Thus the article on enjoying Labuan Bajo with this speed boat we made. Hopefully it will be your best reference material when visiting the Komodo National Park, West Flores.
Happy holidays!
Estimated reading time: 8 minutes