Komodo Historical Legend For the people of Komodo Island, it is very meaningful in the local culture.

Marcus Garvey says "A people without the knowledge of their past history, origin and culture is like a tree without roots." Which of course you do not want to fall into that group.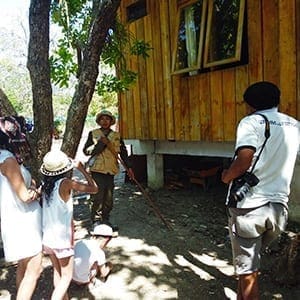 Komodo History Legend
As we know Komodo Island has amazing beauty and is also included in the 7 wonders of the world (seven wonders). But have you ever questioned the history or legend of this Komodo Island? For more details, let's see a review of the following historical legend of the Komodo dragon.
Explore Komodo Folklore
As Indonesian people, you should be proud because the world has recognized our Komodo dragon as one of the wonders of the world.
Of the many world heritage reserves in our country, Indonesia.
One of them is an ancient animal that is the only one in the world that still exists and lives on Komodo Island and Rinca Island UNESCO World Heritage Site.
Folklore
Komodo or The Dragon which is a species of this lizard formerly had a call "Prayby the local community.
This historical legend of Komodo tells that in ancient times, there was a princess named Putri Naga. He lived on an island and later married Moja, a young man from the other side.
Long story short the princess became pregnant and then gave birth to twin sons, both of whom had male sex. It's just that one of them has a different shape that is similar to a lizard and makes this couple embarrassed.
The two named Orah for a son who was similar to a lizard and named Gerong for a normal baby.
Orah is exiled into the forest while Gerong is raised alone by Dragon Princess and Moja.
As time passed, Gerong had grown up with a dashing body. Until when Gerong was hunting deer, he met a giant lizard, which Gerong chased after and was about to draw a spear.
However, suddenly the Dragon Princess came and forbade the killing of the giant lizard that is currently known as the Komodo dragon. The Dragon Princess explained to Gerong that the lizard was her twin sister named Orah.
Since then the surrounding community has always treated the Komodo dragons as brothers. That's a little legend about the origin of the Komodo dragon named Orah and being an animal that is well preserved until now by the local community.
Getting to Know the Komodo Dragon Deadly Giant Lizard
Varatus KomodoensisThe Komodo dragon or Orah is one of the largest legendary reptile species in world history.
Habitat Komodo currently lives only in the islands of Komodo, Flores, Gili Matang, Gili Dasami and Rinca, East Nusa Tenggara Indonesia.
Get offers for your holiday list this year.
Discovery & Science
In 1910, Lieutenant Jacques Karel Henri van Steyn van Hensbroek stationed on Flores Island Eastern Indonesia by the Dutch colonial government.
When he received news about a very large "land crocodile" living on the island of Komodo by the local community.
Curious, he set out for the island to investigate on his own. He returned with a photo and skin of the animal, which he sent to Pieter Ouwens, who was then the director of the Java Zoological Museum and the Botanical Gardens Buitenzorg (now the Bogor Botanical Gardens).
The animal was not a crocodile of any kind, but a huge giant lizard. Ouwens realized that this animal was new to world science and immediately published the first formal description of the animal, which we now know as the Komodo dragon, Varanus komodoensis.
Can be Deadly Poison
Komodo is a reptile species that has bisa turn off. The deadly ability is obtained because of the strength of the bite and the venomous poison that comes from thousands of glands in the gums.
Some people call it the thousands of deadly bacteria that are in the saliva of his mouth. But there has been a rebuttal from some poison research scientists from the University of Melbourne in Australia saying that "all bacteria are scientific fairy tales," said Bryan Fry.
This is written in his quote by Bryan Fry in National Geographic "Komodo Dragons Kill With Venom"
That actually the Komodo dragon kills prey only from the strength of its bite and tear, by waiting for its prey that escapes to weaken and die. This ferocious carnivore will track down its injured prey and eat at its leisure once it collapses helplessly and dies.
The animal, called Orah by the local community, lives by hunting animals around the Komodo and Rinca islands such as goats, deer and wild boars.
Until now these animals live side by side and even their habitat is made into the Komodo Island National Park.
FAQ Komodo Legend & History
Why is Komodo recognized as a wonder of the world?
Because the Komodo dragon is the only ancient animal that is still alive today, of course, on the islands of Komodo and Rinca Island.
What do local people call the Komodo dragon, and what is the story?
Komodo was born from an ancient historical legend from a daughter named Putri Naga. Living on an island, the princess married a man named Moja from the other side of the island. After that, the daughter became pregnant and gave birth to twin boys. But one of them has a slightly different shape, which is similar to a lizard and makes both partners embarrassed.

The child was named Orah, while the normal baby was named Gerong. This Orah was deliberately exiled in the forest, then Gerong was raised to adulthood and grew into a dashing man. Until it was time for Gerong to hunt deer, but accidentally met a lizard and he continued to chase it and drew a spear.

But finally the daughter of Naga came and forbade Gerong to kill this giant lizard because the lizard was actually his twin brother. After that, the surrounding community treated the Komodo dragons as brothers. That's a short legend of the origin of the Komodo dragon.
Who researched and found Komodo dragons?
In 1910, Lieutenant Jacques Karel Henri van Steyn van Hensbroek was stationed on the island of Flores by the Dutch colonialists. After he received the news that a unique animal had been found, he returned with a photo and a Komodo dragon skin.

Later, Pieter Ouwens realized that this was a new discovery in world science.
Do Komodo dragons have a deadly venom?
The Komodo dragon is one of the reptiles that is usually deadly, because of its strong bite and the presence of venom that can emerge from its thousands of gum glands.

However, there are studies that explain that Komodo dragons only hurt their prey through shreds and bites.
What are the natural attractions on Komodo Island?
There are various kinds of beautiful natural scenery on Komodo Island, such as Padar Island Komodo, Pink Beach Komodo Island, and so on.
Make no mistake, Komodo Island doesn't only have Komodos
Komodo Island, which is a natural habitat and a very famous tourist destination, does not only have Komodo as its attraction.
The largest island in the Komodo National Park area, besides having a Komodo dragon historical legend, it also offers natural beauty that you should know.
So when you plan to visit this island in East Nusa Tenggara, not only Komodo is the main reason.
Because of the natural beauty of the seabed, its natural botanics and other animals cannot be missed.
The clusters of islands and the sea are still beautiful, of course, you won't be able to stop yourself from doing diving or snorkeling activities.
Not to mention the savanna that you can make photo spots to upload to social media like Padar Island.
You can also visit the very exotic and famous Pink beach. It must be nice when the pink sand touches your feet.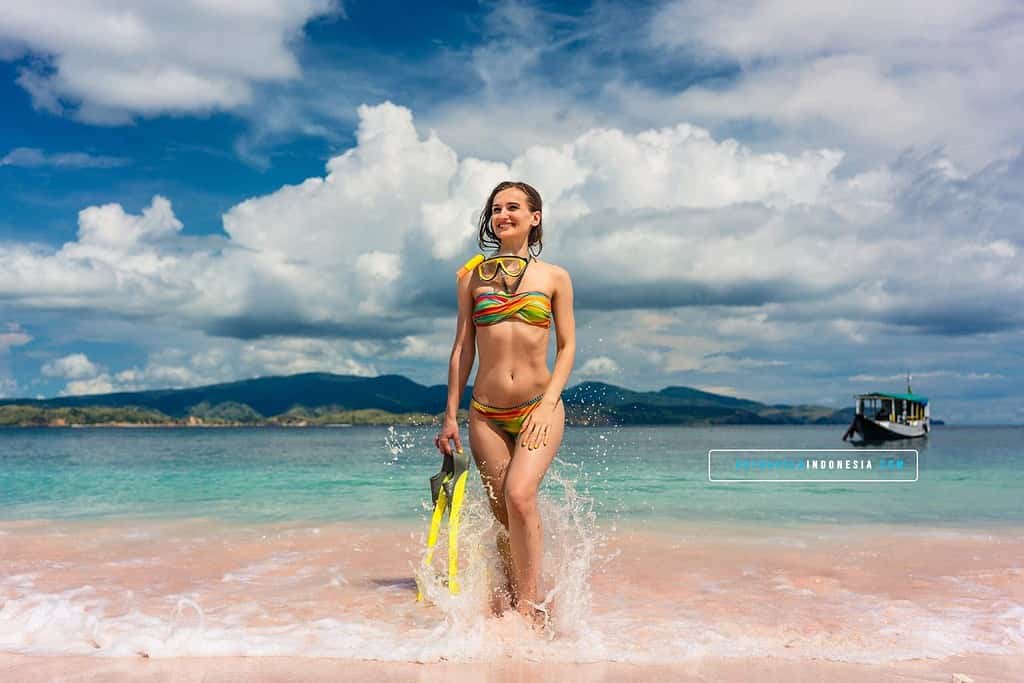 If you are still not satisfied with Pink Beach, Kanawa Island can also be on your list. You can do snorkeling and diving activities to see the underwater beauty.
LiveOnBoard Komodo Islands
Your snorkeling activity will be more complete if you visit Moringa Island which is a popular location for snorkeling. Amazingly, the waters of Komodo Island National Park are a migration route for 10 species of dolphins and 5 species of whales in the world.
Get it too Labuan Bajo boat rental | Sailing on board Komodo tour with us!
You can enjoy the natural beauty offered by this group of islands in Nusa Tenggara alone, as a couple and even as a family. You can explore all the best places there and make sure you become a good traveler.
Protecting and preserving is part of our obligation. Don't want this one world heritage to just disappear. It's not fun if tomorrow we only see the Komodo dragon statue.
To enjoy the island of Komodo you can use land or sea transportation.
Get our other offers also at Car Rental in Labuan Bajo and Flores also for Boat Rental Phinisi Lamborajo Bajo I & II.
You can even use both for time effectiveness. For more details, you can directly access our Komodo Flores Product on the Indonesian page above.
You can get one-time access from tour packages to transportation rentals. How are you ready to meet Komodo? let's add it to your travel cart list this year.
Cheers – Alfonso +62853333 99175 | Komodo Historical Legend.
If you liked this article, then please subscribe to us YouTube Channel for support us in presenting tourist video forward. You can also find us on Instagram or direct to Whats-app me to consult your travel plans.