Bali Sunrise
If you compare with popular beaches in Bali. Bali's sunrise beach is of course still lacking in prestige because not many people know about it.
However, if you try to come to this beach in the morning. And see the sun appear on the eastern horizon, then you will realize how beautiful this beach is.
The beach that became one of the 101 tourist attractions that hit the island of Bali This place is located in the eastern part of Denpasar City.
It offers an interesting view that lives up to its name."Sunrise Beach".
Even for tourists who already know this beach, they are willing to wake up early in the morning to be able to watch the sunrise on this beach.
Getting to know the Sun Beach of Sanur
Previously, this beach felt very quiet because not many people knew about it, but as time goes by, Sunrise Beach is becoming more and more aware of it.
Even the manager has provided facilities for tourists, such as seats so that tourists can watch the sunrise comfortably.
Then, for those of you who haven't had breakfast yet, don't worry because there are already several stalls that you can go to to fill your stomach.
In addition to stalls, you can also find traders selling food and drinks by car.
If you bring a private vehicle to the sunrise beach in Bali, a large parking space is provided.
So that it can accommodate the tourists who come to visit. In addition, this beach also provides gazebos, toilets, stalls souvenir for your souvenir needs, lodging, boat rentals, and jogging tracks.
Suitable For Photo Hunting
Not only can you watch the beauty of the sunrise, for those of you photography lovers, of course this beach will be a favorite place.
You can capture stunning beach views, sunrises, and other beautiful objects that you don't want to miss.
Not infrequently there are also those who do pre-wedding photos on this beach. This proves that Sunrise Beach is no less beautiful than other popular beaches in Bali.
If you come to this beach early in the morning, you will see a row of fishing boats on the beach which you can use as an interesting photo object.
45 Minutes Travel From I Gusti Ngurah Rai Airport
Sunrise beach in Bali is located in the Sanur area of ​​Bali, Sanur Kauh Village, Sanur, Denpasar, Bali.
To reach the beach location, from I Gusti Ngurah Rai Airport it only takes about 45 minutes.
You can go through the Ngurah Rai Pass road then head towards Kuta Beach.
Drive your vehicle on Jalan Matahari Terbit and later you will pass Jalan Sanur Beach Street Walk.
It's easy to find the location of this Sunrise Beach.
To make your mode of transportation easier, search for tourist spots. you can motorbike rental or cheap car rental in bali with us.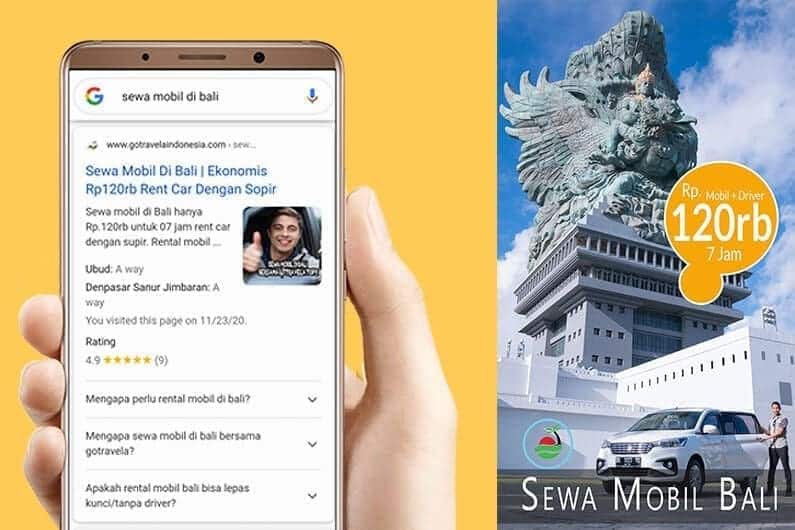 Sunrise Beach Entrance Ticket
One of the cheapest vacations to Bali is to the sunrise beach in Bali.
To enter this tourist destination, you will only be charged a parking fee of IDR 2.000 for motorcycle and IDR 5.000 for mobile per hour.
This beach vacation is certainly very economical and will not drain your pocket. Especially with the amazing view. You can really feel the maximum satisfaction.
You can be free at any time to visit Sunrise Beach. Because this beach is open every day from Monday to Sunday for 24 hours non-stop.
Bali Tourism Bucket-list
Are you more interested in this beach? So, when you go to Bali, don't forget to set aside time in the morning and visit the sunrise beach in Bali.
You will not forget the experience of watching the sunrise.
See also:
Appreciate us if you leave travela trace in the comments
keep reading: Tips on how to get to eastern Indonesia? »
Bali Sunrise Beach