Sulawesi is indeed one of the islands in Indonesia that holds exotic beauty. Its charm is even able to hypnotize people who look even from the picture though.
One of the places with extraordinary attraction in Sulawesi is Tanjung Bira Beach, Bulukumba, which is located in Bulukumba Regency, South Sulawesi.
Bira Bulukumba Beach is one of the leading places on the island of Sulawesi whose beauty is able to match the beaches on the island of Bali. So, don't just go to Losari beach only if you come to Sulawesi.
Tanjung Bira Beach Bulukumba
Tanjung Bira Beach Bulukumba is located on Jl. Tanjung Bira, Bonto Bahari. Bulukumba, South Sulawesi which can be reached by 6 hours drive from Makassar. It can be estimated the distance from the city of Makassar, which is about 200 kilometers. From Bulukumba Regency, this beach is only 40 km or about 1-2 hours drive.
There are several routes that you can take to reach this place. However, of all travel routes will always start from the city of Makassar. Therefore, it is easier to take the route from the capital city of South Sulawesi.
From Makassar city, you will pass through Gowa district, Takalar district, Janeponto district and Bantaeng district. From here, you are close to the beach which is a few kilometers away.
Although the journey from Makassar city is quite long, it is certain that you will not be bored during the trip. Along the way, you will be treated to a variety of beautiful views and panoramas of South Sulawesi. Even 5-6 hours will pass in an instant.
Entrance ticket
Untuk bisa memasuki Pantai Tanjung Bira Bulukumba, Anda akan dikenai biaya Rp 10.000 untuk wisatawan domestik dan Rp 20.000 untuk wisatawan asing. Tiket ini terbilang cukup murah jika dibandingkan dengan tiket pantai di pulau Jawa atau Bali. Anda sudah bisa menikmati semua pemandangan dan fasilitas yang ada di pantai ini.
The ticket above is valid for weekdays, but on holidays and Sundays the price will be different. Entrance tickets for holidays can go up by around Rp. 15.000 to Rp. 20.000. In addition, you are also required to pay for parking for two-wheeled vehicles for Rp. 5.000 and for four-wheeled vehicles for Rp. 10.000.
Also get our other tour package offers below.
Half Day Tour Nusa penida | Package IDR 245K Promo Bali 3 Nusa..
Lombok Tour Package 2022 Honest Prices No Hidden Fees.
Cheap sailing komodo tour packages 3 days 2 nights.
Tanjung Bira Beach Facilities Bulukumba
Facilities are very important for a tourist location. No matter how good the tourist attractions are, if the facilities are inadequate, the place will be empty of visitors.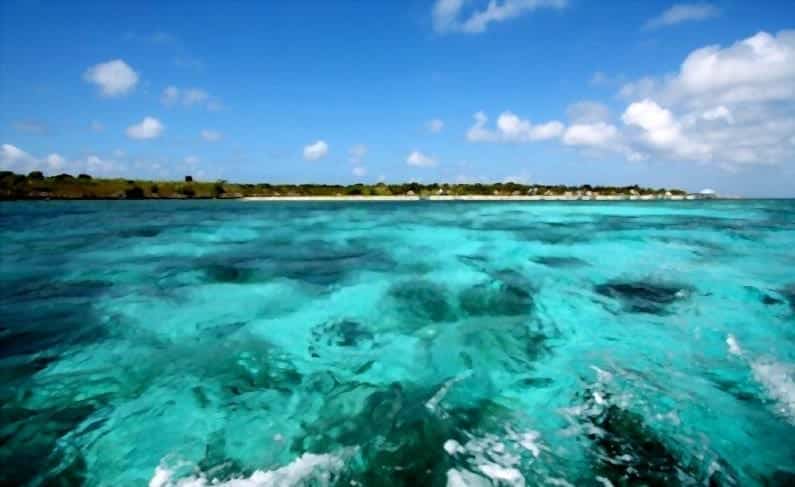 The following are some of the facilities that have completed Tanjung Bira Beach Bulukumba, including:
1. Lodging
The increasing number of visitors to this beach makes many developers and business people start to look at it. No wonder if around Tanjung Bira Beach Bulukumba there are already many hotels, inns, homestays and even resorts.
The prices offered also vary. Some are cheap and some are quite expensive. It all depends on what advantages and advantages you get.
One example is a family inn overlooking the sea will definitely be more expensive than one that does not face the sea. Therefore, make sure you adjust to your financial budget before deciding to choose an inn.
As a reference, staying in this beach area is not as expensive as imagined. It's just a matter of how smart you are in choosing which inn to stay. With only IDR 300.000, you can already occupy a comfortable, clean and quiet bedroom.
2. Places to Eat
As with lodging, around Tanjung Bira Beach, Bulukumba, there are also many places to eat. Because the location is a beach, of course the food served is dominated by seafood and fish. However, you can also enjoy Makassar food such as Coto Makassar and Konro in restaurants around the coast.
Beauty and Pros at Tanjung Bira Beach, Bulukumba
Every tourist location must have a superior spot that will increase its attractiveness and charm. As is the case at Tanjung Bira beach. The following are some of the beauties that make this beach attractive. Among others are :
1. Soft and White Beach Sand
It is undeniable that Tanjung Bira Bulukumba Beach has a very clean, white and smooth beach. The soft sand of the beach here has even become its own characteristic that favors the name Tanjung Bira Beach. You will definitely linger playing on the beach sand and don't know the time.
2. Clear Seawater
The sea water on this beach is so clear that when you look at the bottom, you can see it clearly. With such clear water conditions, it seems difficult to resist the urge to swim, snorkel and dive in it. The clarity of the sea water on this beach is indeed an attraction that will make visitors want to come back to this place.
3. A Closer Look at the Phinisi Shipbuilding
One of the things that makes this beach famous is because of the traditional Phinisi shipbuilding house. This ship is a traditional ship and typical of the people of Sulawesi, especially Bugis tribe. The ancestors of the Indonesian people were known as sailors. This is very appropriate because the ancestors of the Bugis were formidable sailors.
Until now, the Bugis still maintain the ability to make phinisi ships. In fact, this place is the center of phinisi shipbuilding in Indonesia. If you visit this beach, make sure not to forget to visit the phinisi sailing shipbuilding center!
That's a glimpse of information about Tanjung Bira Beach, Bulukumba, which has now become famous and worldwide. This beach is getting crowded by local and foreign tourists. Now, it's your turn to enjoy it!
See also:
Gotravel Admin | Tanjung Bira Beach Bulukumba