The charm of Gili Lights outside can be beautiful. Even the beach on Gili Lampu Lombok is still virgin. The atmosphere is so calming, perfect for a vacation.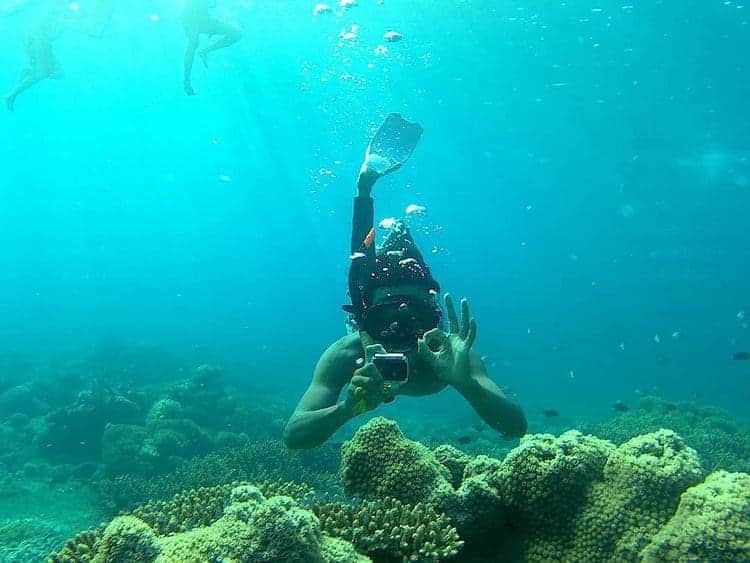 Hello travel buddies! When you hear the name Gili in Lombok, surely you immediately think of three Gili. Namely Gili Trawangan, Gili Meno, and Gili Air. But in fact, there are not only three dyke in Lombok. It turns out that there are other dyke that are no less beautiful. An example is Gili Lampu.
The beauty of Gili Lampu's tourist charm makes many people interested in visiting it.
If this Travela friend also comes here, you can use Gili islands fast boat, with us with the best offer.
The Origin of the Name Gili Lampu
Gili Lampu is located in Sambelia, East Lombok. The name Gili Lampu means the island of light. Although using the word lamp, it does not mean that there are many lights here. But the lighting on this beautiful island uses lighthouse. This is one of the charms of Gili Lampu. The existence of this lighthouse is very helpful for fishermen when sailing at night.
This lighthouse has existed since ancient times when there was still Japanese colonialism. Even though it's old, it's still in good condition. The light is not only visible around the island but can reach even further distances. That's why this island has the name Gili Lampu.
Tourist attraction
Previously, this island was only used as a resting place for fishermen for a while. No tourists come here. Most only local residents who walk to this dyke.
They come here at certain moments, such as during class promotion holidays or Eid al-Adha holidays.
Then, local residents took the initiative to make this island a tourist spot. Various things were done to make this place worthy of being a tourist destination. Then, the charm of Gili Lampu began to be known by many people.
The tourists come here for a vacation to enjoy the beautiful natural scenery. Each dyke has its own uniqueness and beauty. This makes it really awesome. Until not only domestic tourists only. But there are also many foreign tourists from abroad who travel to this dyke.
The specialty of the charm of Gili Lampu is its unspoiled beaches. Many say that the beach is still virgin. In addition, the charm of the natural scenery is also amazing. There is a stretch of white sand that stretches across the beach. Combined with the blue sea water into a super beautiful scenery.
Not to mention the existence of a lighthouse which is a historical relic is the main attraction.
If you want to visit a quiet place, Gili is suitable for you. Not too many visitors here. So you can enjoy a very calm and peaceful atmosphere. You can come here with your partner or family.
Interesting Activities Here
The fun thing you can do is play around the beach. The waves are calm so security is more guaranteed. In addition, you can also snorkel to enjoy the beauty of the underwater world. Truly the charm of Gili Lampu is stunning.
In the afternoon you can enjoy the beauty of the sunset on this island. When the sun sets, Mount Rinjani can be seen from a distance. This makes the scenery even more beautiful.
Let's read too
Not so many people who travel to enjoy the charm of Gili Lampu. The beach is still virgin and the atmosphere is very calm.
Very suitable for a relaxing vacation spot. If you go to Lombok, don't forget to come to Gili Lampu and enjoy the amazing natural scenery of God's creation.