Bali Watersport Package 2023
Bali Watersport Packages and Tourism Promos – Gotravela Indonesia presents the price of watersports in Bali – This Bali watersport promo in 2023.
Almost all tourists who come to the island of Bali will mostly look for Tanjung Benoa Bali watersport activities or marine tourism promo prices.
Tanjung Benoa Bali, of course, who doesn't know him, right? The white sand and calm sea of ​​Nusa Dua make international class luxury hotels there.
Bali
Bali is a major tourist destination in Indonesia, Asia and even the world.
The prestigious travel magazine in the United States, "Travel+Leisure" made a special voting questionnaire for readers in order to find out the world's opinion on the best hotel, resort, city, island, spa, airline, and cruise facilities and services in the world.
And specifically for the "Best Island in the World" award, Bali is one of the islands in Indonesia that is included in the top 10 in the category of the best island in the world.
Not only the above awards, but a travel site TripAdvisor, recently also issued an award "Traveler's Choice 2016", specifically for the category "Best Island in the World", Bali ranks fifth. As for the category "Best Island in Asia", Bali is ranked first.
Watersport Place Cooperation in Bali
Gotravela is the official agent for the ticket sales center for the Tanjung Benoa watersports game in Bali. In collaboration with PT Ciwa Samporna, PT Batara Watersport Bali, ZOKKA Bali Watersport and Kanaka Blue Ocean with binding price contracts for all types of watersport games in Tanjung Benoa.
The Bali watersport ticket prices that we offer are certainly much cheaper and competitive than when you buy directly at the watersports game venue.
The price of the Bali watersport package that we offer is also very much cheaper than other online sales, you can compare!
Because of our relationship and cooperation contract with watersport vendors, Tanjung Benoa Bali is well established. The sales volume is high, the watersports prices in Bali that we offer on this page are definitely cheaper and better because they are fully supported by the Tanjung Benoa watersport vendors.
Besides that, why is the price of this Bali watersport package quite good? Because promotion via the internet/online is very significant in helping to reduce and reduce the cost of promoting our products. So that's what makes us able to provide the best and cheapest prices for you, without compromising on quality, quantity and services.
In this Bali Watersport Package, a traveler will get various types of watersport activities such as;
Banana Boat
Jet Skiing, Parasailing
Flying Fish
snorkeling
Rolling Donuts/Big Marble
flyboard
Glass Button and Turtle Island Tour
Scuba Diving
Bali Watersport Packages
Package
Activity Type
Price
Asek Package
Banana Boat, Adventurers & Jetski
190.000/Pax
Best Package
Sea Walker, Donuts & Flying Fish
280.000/Pax
Cute Packages
Scuba Dive, Banana & Donuts
245.000/Pax
Duarrr Paket Package
Sea Walker, Donuts & Banana
245.000/Pax
E Paket Package
Parasailing, Flying Fish, Banana Boat
250.000/Pax
Package F
Snorkeling, Banana Boat, Flying Fish
320.000/Pax
G Package
Scuba Diving, Parasailing, Banana Boat
400.000/Pax
H Package
Scuba Diving, Parasailing, Flying Fish
480.000/Pax
Package I
Scuba Diving, Parasailing, Rolling Donut
420.000/Pax
J Package
Seawalker, Banana boat, Parasailing
450.000/Pax
K Package
Parasailing, Banana Boat, Jetski, Fying Fish
435.000/Pax
Package L
Parasailing, Banana Boat, Scuba Dive, Turtle Island
535.000/Pax
Great Package
Parasailing, Banana Boat, Jetski, Fying Fish, Snorkeling, Turtle Island
555.000/Pax
Bali Watersport Package Requirements
This Tanjung Benoa Bali Watersport Package is valid until Sep 2024 and certainly much cheaper than the unit price of watersports that we offer on our other travelblog pages. However, to book a watersport package, there are 2 requirements that you must fulfill including:
The Bali Watersport package consists of at least 3 watersports games such as banana boat, parasailing, jetski or jetski packages, parasailing, snorkeling, seawalker and others.
Bali watersport package minimum booking for 2 people. So if the booking is only for 1 person, sorry we can't offer at this rate.
Cheap Prices with Insurance and FREE DELIVERY – Bali Watersport Packages
Sorry for the time being the free shuttle can't be done
Bali Watersport Package Price. Will provide a free shuttle service for the Tanjung Benoa Bali Water Sport package game in the Kuta, Legian, Jimbaran, Nusa Dua, Seminyak, Denpasar and Sanur areas. To get a free shuttle, at a minimum the customer must:
Booking 2 Tanjung Benoa watersports games for one person and the minimum booking is 3 people.
Book the Tanjung Benoa watersport package and the minimum booking is 2 people.
Booking 3 Tanjung Benoa watersports games for one person and the minimum booking is 2 people.
Bali Watersport Unit Price
How to book watersports in Bali with us
Order by filling out the book form then send via email or

whatsapp

.
Ordering a Bali watersport package is no later than 1 x 24 hours, we will immediately answer if it is slow to respond.
Don't forget to fill in your email subject, your name, package name/package code, tour period and other things if you want to ask.
Or you can also leave a message in the comments below for each product on this website.
Send booking form by

Whatsapp

(this method is faster to respond).
Order the Tanjung Benoa Bali Watersport Package:
Please send a message via SMS, WhatsApp or email to check availability and wait for further confirmation, with the format:
Name : …………..
Phone number : …………..
Email address : …………..
Number of people : …………..
Package : …………..
Tour Date : …………..
Remarks : ……………
Reservations :
Whatsapp book hours: 09 am to 06 pm
+6282144448095 (gotravel cs)
E-mail : gotravela.id@gmail.com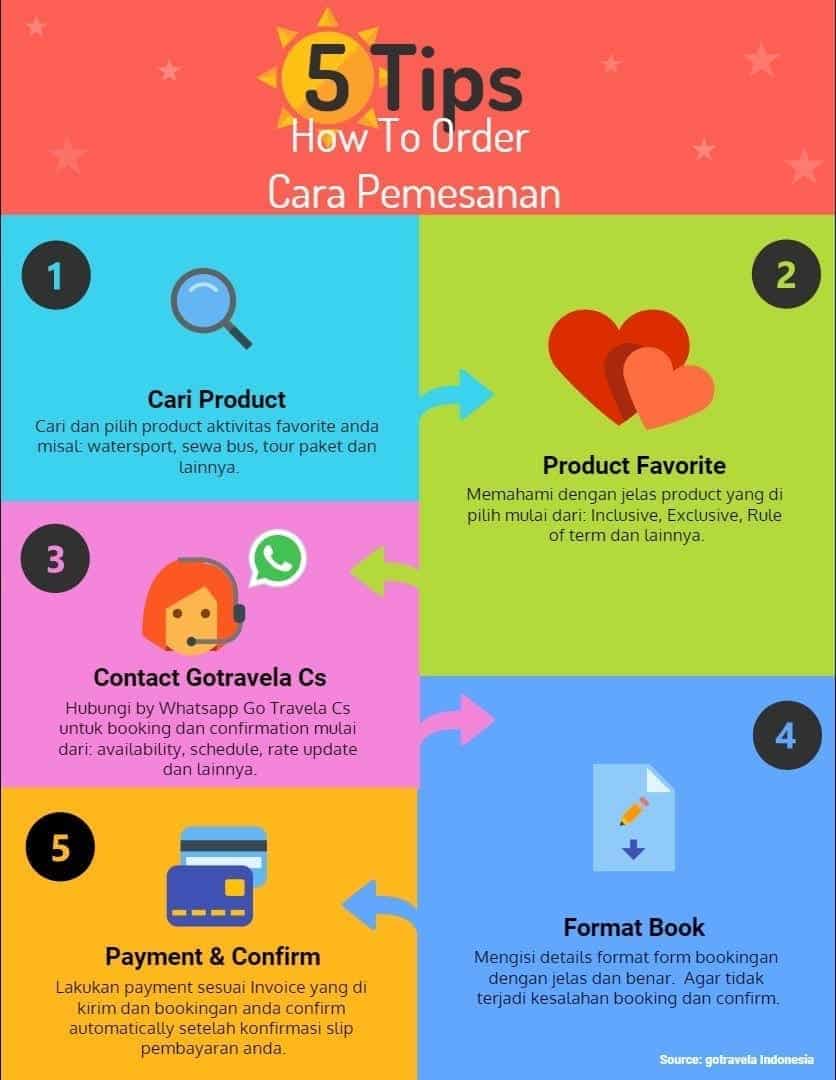 Jalan Pratama Tanjung Benoa Nusadua Badung – Bali Indonesia.
To get to the watersport location, you can use;
A Flashback to the History of Tanjung Benoa Village.
Chinese Ethnic Influence
In 1546 the arrival of Hainan (China) merchants who sailed to the archipelago and anchored on the coast of Tanjung Benoa was the potential for trade between countries to occur in this region. Chinese merchants, selling their wares. In addition to selling, Hainanese Chinese traders also buy merchandise from the natives of the Tanjung Benoa area.
With the system of exchange of goods (barter) at the port of Tanjung Benoa, this is what makes some of the Chinese traders finally choose to settle in Tanjung Benoa. Until we can find the relics, namely the existence of a temple or monastery which is quite large, given the land by the King of Badung in the north of the Tanjung Benoa area.
Caow Eng Bio Temple
Caow Eng Bio Temple It is dedicated to Goddess Shui Wei and the 108 Brothers of Hainan, protectors of Hainan society especially during the diaspora. Opposite the temple there is a theater building and there is a small temple for dragon boats. Which is still well preserved in the boat temple that took them stranded on the coast of Tanjung Benoa.
Caow Eng Bio Temple Tanjung Benoa Bali
The inscription beside the pagoda is recorded as one of the important ancient relics in Indonesia. This inscription was hidden during the New Order government because it contained Chinese characters. Although broken into three pieces, the inscription has been put together and re-displayed to this day.
Tanjung Benoa is the name of a village located in the southeast of the island of Bali, South Kuta District, Badung Regency. Tanjung Benoa Beach Nusadua, was once a fishing village that developed into a tourist area with luxurious facilities. Starting from luxury hotels, spas, shopping places for Balinese souvenirs, international standard restaurants to marine tourism centers which are famous for the Tanjung Benoa watersports Bali.
With a supportive geographical location and surrounded by two seas and both sides of the beach have white sand. Tanjung Benoa, apart from the historic Caow Eng Bio Vihara, you can also see Hindu temples such as Pura Dalem Tengkulung Benoa Tanjung and Pura Segara.
ITDC Nusa Dua Bali area
Before developing Tanjung Benoa as a place for marine tourism in Bali, this fishing village area, of course, most of the population made a living by being fishermen. However, since 1980 (the New Order era) the Tanjung Benoa area is the peninsula Nusa Dua In this case, a luxury hotel industry area was built named BTDC (Bali Tourism Development Corporation). Which finally officially changed its name in 2014 to ITDC (Indonesia Tourism Development Corporation).
In the ITDC Nusa Dua area, there are luxury hotels, mostly five-star and dyamond hotels. Of course the Nusadua area with the advantages of white sand beaches, calm sea water, palm trees and coconuts in the area around the beach. Make Nusadua beach famous all over the world.
Bali tour packages that are in great demand in 2021!!
If a traveler is looking for a cheap hotel price in Kuta Bali, a traveler can read the hotel posts that we recommend here List of cheap budget hotels in Kuta. In addition, travelers can also get Bali tour packages which are again viral as follows:
Hope Page Watersport Bali Packages Update 2023 this, can help you determine your choice of water recreation tourism while in Bali. If you have any questions or suggestions. Don't hesitate to write a comment or contact us Gotravela Indonesia | Car Rental and Indonesia Tour.
Bali Watersport Packages | Cheap Watersport Prices in Bali