Komodo Island National Park
World heritage site Komodo Island National Park.
What doesn't Indonesian Nature have? The towering mountains? The vast ocean to the cluster of islands and the diversity of plants and animals? Everything is in this beloved country.
Not satisfied with several places that are included in world heritage, Indonesia also has many national parks that are not only owned by themselves but also owned by the world, namely: Komodo Island National Park which is in the district. Manggarai Flores East Nusa Tenggara Indonesia.
Interested in visiting this eastern part of Indonesia? Let's see the review.
Komodo Island, East Nusa Tenggara
Quote courtesy of Robert Green Ingersoll which says that
In nature there are neither rewards nor punishments, there are consequences
I think this quote is very fitting to describe the state of the Komodo Island National Park. Early last year the national park was in an uproar because of plans to close it. This is related to the existence of hunting by humans on deer that become Komodo's food, thus making the size of the Komodo dragon shrink.
No doubt, for reasons of preservation, the local government made the Komodo National Park Plan closed. This is to prevent the Komodo dragons from preying on each other which makes the population decline.
In fact, as we all know, this national park, which was established in 1980, aims to save these venomous reptiles from extinction.
Until finally news emerged that the Komodo National Park was not closed due to various rejections from both local residents of the local Komodo village and East Indonesia tourism actors in Labuan Bajo.
But before you come there it never hurts to know the history of Komodo National Park.
Why is this island in NTT called Komodo Island? In short, it all started in 1911 when Komodo began to be known among researchers. After previously in 1910 Lieutenant Steyn Van Hens Broek managed to provide evidence of the existence of this giant lizard.
Researchers continued to conduct research until in 1912 the existence of Komodo dragons was discovered on this eastern part of Indonesia.
At first these animals were killed a lot, until later in 1915 the Dutch government banned the killing of these animals. In 1980 Komodo National Park was created to protect its natural habitat.
Until 1991 this national park by UNESCO world heritage center list designated as a world heritage. And in 2011 Komodo National Park was chosen to be the seven wonders of the world. We should be proud, right?
Komodo National Park Tourism
Do you know what's interesting about this world's pride national park? Not only inhabited by Komodo dragons. This National Park, which always experiences an increase in tourists every year, has a natural beauty that you can't deny.
The Komodo Island National Park includes areas inhabited by Komodo dragons, namely Komodo Island, Gili Dasami and the southern part of Gili Motang Rinca Island West Manggarai Komodo District.
To go to the KNP location, the most appropriate way is to use the Rent a boat in Labuan Bajo either by medium boat, phinisi or open deck to the location of the Komodo Island National Park.
Precisely you can see the sailing komodo trip in our vlog
Labuan Bajo is one of the places visited by tourists before heading to Komodo Flores National Park. In Labuan Bajo, you can get tour packages or open tours offered.
Many people think that nature tourism in Labuan Bajo is just to see Komodo dragons. In fact, this assumption is not quite right.
It used to be true, but along with the development of tourism in Labuan Bajo, now there are many places that attract the hearts of local and world tourists.
There are several tourist attractions in Labuan Bajo that should be your destination when you go to the island of Flores.
1. Komodo Island
Komodo Island is part of the Komodo National Park which is one of the interesting places you can visit in Flores. The name of the Komodo National Park itself is worldwide because it is included in the 7 natural wonders of the world.
On Komodo Island, you can see the wild life of the giant lizard, Komodo. You will be invited to trekking through the forest and climbing hills to see the wild life of Komodo
2. Rinca Island
The next interesting place in Labuan Bajo is Rinca Island. Rinca Island will provide an extraordinary experience to be closer to Komodo just like when you are on Komodo Island.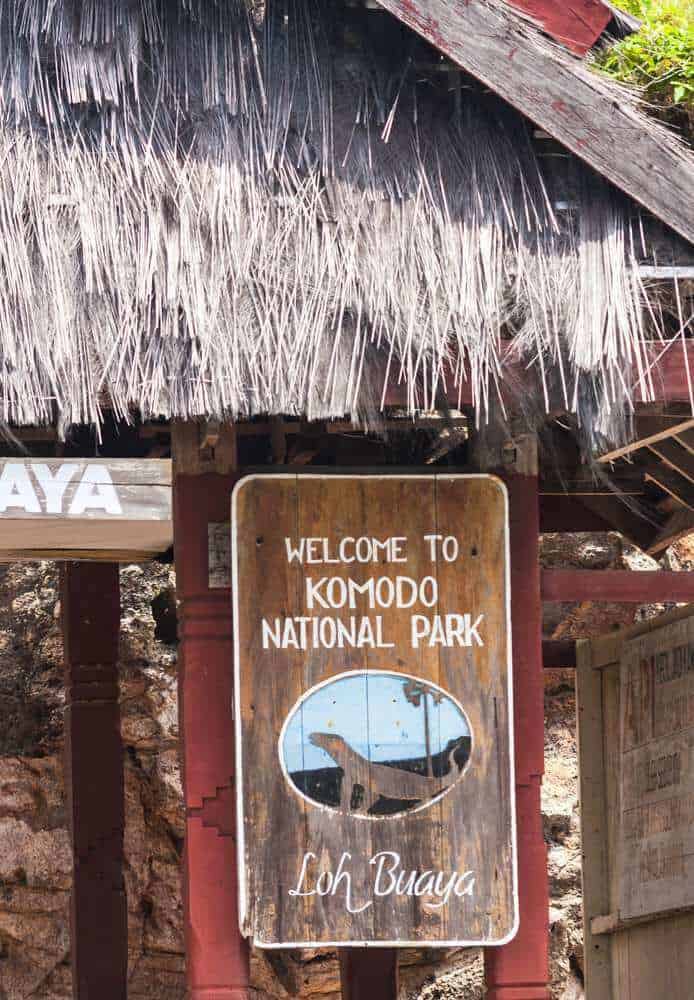 For the terrain and steep, Rinca Island will give you a more extraordinary challenge. You can also choose a short track where you can find an easier way to get to the forest where the Komodo dragon lives.
3. Pink Beach
Pink beach in Labuan Bajo it is often called the Red beach by the locals. The sea view is beautiful and doesn't make you bored. The gradations of red and white sand will make you feel like you are in heaven. You can also snorkel to see the incredible corals and corals.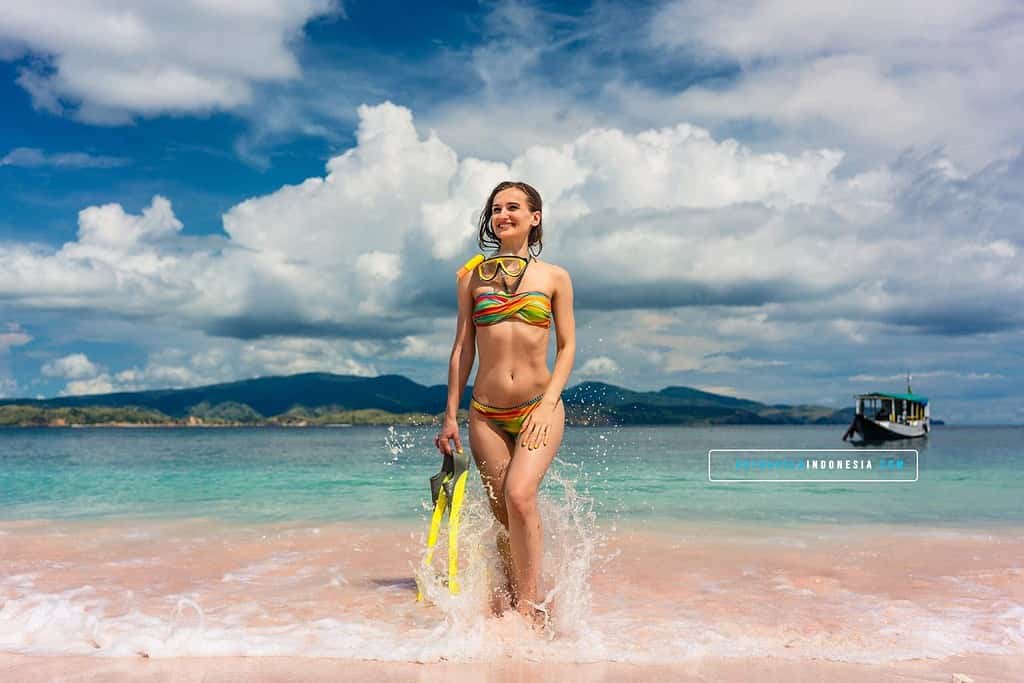 4. Manta Point
Manta Point is a spot in the middle of the sea that will give you a different sensation of swimming and snorkeling. You can swim with the Manta Ray, even touch it. This is one of the biggest attractions in Labuan Bajo
5. Padar Island
Padar Island famous since a few years ago from the reviews of tourists who visit there.
The beauty of the hills and the beautiful sunset and sunrise is one of the amazing sights. You can do pre-wedding photos with amazing backgrounds here.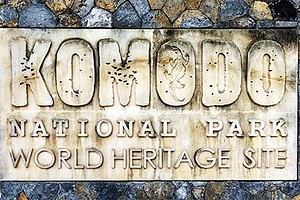 If you go with a large group, we recommend you rent a phinisi boat like Samara Phinisi 2 or you can also follow the regular program Labuan bajo open deck.
Your trip will definitely be more fun if you are with friends or an office group on a sailing tour to this coolest national park.
Before you come, it is also important to know about the zoning in the Komodo National Park area. By knowing the zoning, you can find out which areas are safe and not for you to visit.
The area of ​​the permitted marine tourism zone is 1.548 ha and the permitted land zone is 824 ha. To find out more clearly you can download a map of the Komodo National Park area which will be very helpful for you.
6 Important Things To Know When Visiting KNP
This is an important thing you need to know when visiting Komodo National Park. Because Komodo is a very dangerous animal, it's a good idea to stay alert even if you are accompanied by a Ranger (TNK Guide).
One of the most important things is not to leave your trash, we recommend bringing your own water bottle so it can be refilled and not leaving plastic bottle waste.
1. Follow Ranger's Instructions & Explanations
Ranger is your guide when exploring Komodo Island National Park (TNK). Here the Ranger's function is to protect and provide information and preserve the life of the Komodo dragon on several scattered islands.
So make sure during the briefing before trekking you listen carefully to each Ranger's directions and instructions. This is for your own safety, so try removing your headphones or stop chatting and playing on your phone while the ranger is giving directions. While on the road, listen to all the ranger commands when you meet Komodo.
2. Walk behind Ranger
Normally a Ranger can handle a maximum of 5 KNP visitors or tourists.
It's a good idea to always be and walk behind the ranger, because if you pretend to walk in front of or overtake the ranger, we sometimes don't know the aggressive movements of Komodo dragons or dangerous animals such as snakes camouflaged like rocks.
Remember, on Komodo Island there are hundreds of Komodo dragons and other wild animals! So.. be a nice please!
3. Don't make sudden movements
When trekking and meet a large Komodo dragon walking towards you, don't make any sudden movements or scream hysterically! What is meant by sudden movement here is; Jumping or dodging suddenly or excited, even though the Komodo dragon is still far away!
Because with this sudden movement the Komodo dragon will think you are a prey that deserves to be chased. The normal running speed of Komodo dragons can reach 18-20 kilometers per hour, just follow the rhythm of the steps and directions from your ranger.
You don't need to scream hysterically or suddenly cry because when you see a Komodo dragon then you remember your ex-boyfriend.. eh wrong coz your ex-girlfriend must look like a crocodile it's a bit similar anyway... hahaha
Suggestion :
If you are with a family group or with small children, it is better to follow only medium/short treks. Honestly, it's actually a little inconvenient if you bring small children or parents for long trekking which takes up to 3-4 hours. For your info: Tipping for Komodo rangers is usually only 50.000 per group (5 people).
When you decide to come to the Komodo National Park and take a long trekking, don't be surprised or scream hysterically when you see and meet Komodo dragons. Because you are here to see Komodo dragons, not to meet Gong Yoo (Korean artist) or Manohara Odelia Pinot!
4. Don't run or wave anything
While in the jungle of Komodo Island National Park, don't run. Even though there are dragons approaching you. The most effective way is to walk sideways avoiding to the other side without causing sudden movements. Stay calm! komodo will not chase you.
It is forbidden to pass on any objects, such as hats, scarves, and cloth. Even if you wear a hijab, it's a good idea to clip the remaining fabric on your chest or on your shoulders with a needle or safety pin so it doesn't wave when blown by the wind. Because the Komodo dragon sees it as swinging meat. He will run fast to you.
5. Avoid Visiting During Menstruation
Female tourists are better off if they don't go to Komodo Island National Park if they are menstruating or menstruating.
The reason is, the smell of dragons is very sharp with the fishy smell of blood. If a woman is menstruating, not a dragon will come over. But many will come. Because the gusts of wind carry the smell of blood and dragons can smell up to a distance of 5 Km.
But if you still insist on joining, be sure to report your condition to the Ranger and stay close to the ranger. If the ranger says no problem, usually you will be asked to always be behind the ranger. But if the ranger says you can't come, it's a good idea to go back to the ship.
2nd suggestion:
It's a good idea to visit Komodo Island National Park in June or July because at that time it is the mating period for Komodo dragons and you will see how male Komodo dragons fight over female Komodo dragons.
The mating age of male Komodo dragons is when they reach 9-10 years while females reach the age of 6-7 years.
6. Avoid visiting during the rainy season
The trekking area of ​​Komodo National Park passes through dense forest with red soil and mud of course during the rainy season. Therefore, avoid visiting during the rainy season. Because the climbing route will be very muddy and slippery. Usually from November to February, on the other hand, February is also the month when the west wind is not good for sailing.
Conclusion
Labuan Bajo is the main entrance for those of you who will visit Flores and Komodo Island National Park. In this place, you can see various kinds of beautiful scenery like on Komodo Island. Therefore, you can get around first before heading to your main destination.
Komodo International Airport that you can step on in west Flores is in Labuan Bajo as well. So, there's no way you won't visit Labuan Bajo if you want to visit Flores.
Plan your vacation to Komodo National Park and to several other tourist spots such as Kanawa Island, Moringa Island or Labuan Bajo Stamp Cave with car rental in Labuan Bajo with us right now.
If you intend to visit in the near future, it would not hurt you to collect a lot of information from now on. There is a recommendation website that will make your vacation easy and enjoyable. Just type in the search engine Go travela Indonesia.
You will find a variety of interesting offers to visit this one world heritage site. Ready to explore?
Cheers – Alfonso giostanov +6285333399175 | Komodo Island National Park.