Avanza Rentals In Lombok, Avanza is one type of vehicle for Low MPV and is a very popular Avanza Rental in lombok, both for lombok train rental (read: malay) car rental + driver or driver plus fuel.
Book & Confirm +6281999 565 666
Avanza Lombok Rental
We are a company Lombok Car Rental best to present to our loyal customers travela, the ease of finding a mode of transportation in Lombok, West Nusa Tenggara.

The Toyota Avanza is a low MPV family car category, this car is the one most often rented by many of our customers. Starting from local, Malaysian and foreign tourists.
We receive a lot of orders for Avanza rentals in Lombok, apart from being fuel efficient, the Toyota All New Avanza also provides comfort for its passengers.
Avanza car rental in Lombok, this year's prices with the latest units are very suitable for the road terrain in Lombok and for the tourism needs of you and your family while on holiday in Lombok.
In terms of size, the volume or cabin size of the Toyota Avanza is bigger than cars like Agya and the like. The volume of space is greater than all MPV category cars other than the Suzuki Apv.
Avanza Rental Prices
This all-in price includes Avanza + driver + fuel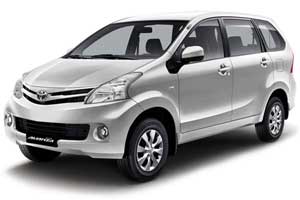 Promo Car + Driver : Rp. 150.000,-/07 Hours
Avanza Car + Driver : Rp. 250.000,-/10 Hours
Avanza Car + Driver + BBM : Rp. 390.000,-/12 Hours
Regarding the terms and conditions for Avanza Rental info in Lombok, you can see "Terms and conditions".
Read please Car rental terms and conditions Avanza in Lombok at us
Avanza Car With Driver and Gasoline
We are your right choice, because we are equipped with a fleet with new and very prime conditions.
So it is very suitable for use on Lombok tourist routes such as mountains, hills, beaches, and even xtream roads.
For transfers from the airport to the hotel, you can read the Lombok shuttle transfers link below!
Rent Avanza In Lombok Promo Rp. 150.000
Google Search : "Cheap car rental in lombok"
1 Day Promo:
Car Rental + Driver 1 day (Max 7 Hours/Day)
Price: IDR. 150.000 (Normal Price IDR 450.000) Using car+driver maximum 8 hours/day
2 day promo package:
Car Rental + Driver 2 days (Max 8 Hours/Day)
Price: IDR. 390.000 (Normal Price IDR 850.000) Using car+driver maximum 2x (8 hours/day) time cannot be accumulated
PICK UP TOUR & DROP According to the area below:
Mataram area
Lombok BIL Airport
Senggigi
Chakranegara
Kuta
Ward
Mawun Beach
Narmade and Setokel Yarn.
For Avanza Rentals in Lombok hotel areas outside the locations mentioned above, please reconfirm.
PROMO CAR RENTAL DOES NOT INCLUDE:
BBM (Gasoline/diesel)
Ticket Parking and Toll / Highway
Entrance tickets to tourist attractions and other personal needs.
Tipping Driver (Driver tipping is MANDATORY) according to the conditions below.
ADDITIONAL COST :
IDR 35.000/hour if usage is more than 7 hours/day
MUST TIP (directly given to the driver)
IDR 70.000 for 1 Day Promo
IDR 100.000 for 2 Days Promo.
GENERAL REQUIREMENTS :
The car used by the Avanza Rental Unit in Lombok.
Promo Voucher valid until the date 15 December 2023
Minimum reservation 7 days prior to arrival.
1 Car maximum 6 people including driver for Avansa and Xenia
The voucher includes tax & service
Reservation to: +6281999565666 by WhatsApp.
email: gotravela.id@gmail.com
No pets allowed.
Not for tours, pick up & drop to Senaru, Sembalun, Bangkao and Sekoteng areas.
How to Book
Please send a message via WhatsApp chat to check the availability of Avanza Lombok Rentals & wait for further confirmation.

With Formats:
Name : …………..
Number of people : …………..
Car Type : …………..
How many days of use : …………..
Tour Date : …………..
Office: +62 361 4754 416
Reservations :
Whatsapp book hours: 09Am to 08Pm
email: gotravela.id@gmail.com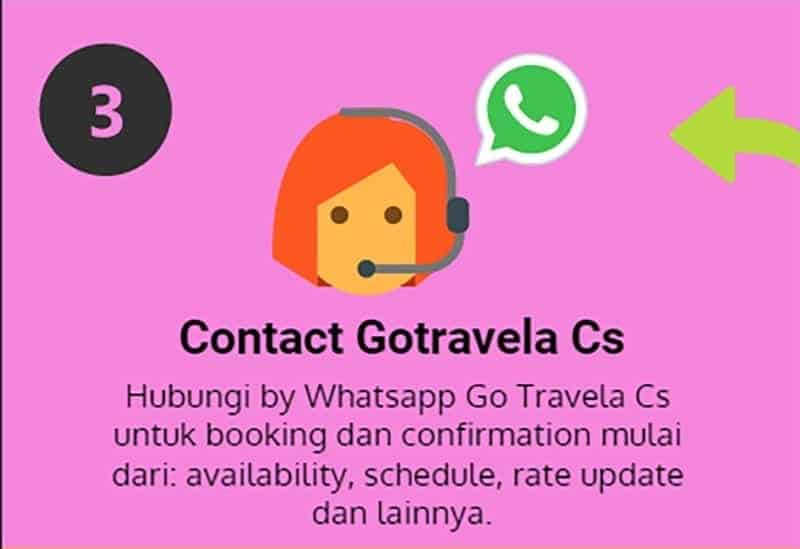 PAYMENT SYSTEM
For certainty of booking it is necessary Transfer Dp minimum IDR 100.000 through our BCA/Mandiri bank. For more details you can read this link.
The remaining payment is made at the time of pick-up.
Our lombok driver will contact you 12 hours before the pick up. If you order Avanza rental in Lombok less than the time above, our driver will contact you immediately!
Get to know the Toyota All New Avanza
The Toyota All New Avanza is capable of loading 6-7 passengers and has a fairly large luggage area. But our advice is that it is very comfortable to use max for 4 to 6 people when you rent an Avanza in Lombok.
The engine of the Toyota All New Avanza has VVT-i engine technology and an increase in the quality of the suspension.
This has a significant effect on the performance of engine power and comfort while you are driving.
With an engine capacity of 1.298 cc. and use VVT-i . system which supplies fuel evenly.
Making the Toyota All New Avanza very superior in use or fuel consumption, especially for Avanza Rentals in Lombok.
In addition, emissions from exhaust gases are very low. With a fuel saving system, it doesn't necessarily reduce the performance of the Toyota All New Avanza.
Tips for Choosing Avanza Car Rental Services
Choosing an Avanza Lombok Rental that suits your needs is not easy, whether it is in terms of the type of car, the capacity of people or also from your budget.
If the type of car you want to rent is the Avanza car, of course, this is the right choice.
Here are some tips that we want to share in choosing Avanza Rentals in Lombok.
OUR SERVICE
We try to provide the best service to our prospective and customers. Although we do not escape complaints from guests, we try to improve ourselves by always evaluating the performance of our team and drivers.
We need your feedback or input about the services provided by our drivers! Not infrequently we contact guests and ask how the performance of our drivers while serving you in Lombok.
From suggestions, complaints, feedback and compliments given by customers, it will be our evaluation material to always improve Avanza rental services in cheap Lombok with us.
We also provide Lombok tour packages with the car units that we use:
CAR RENTAL TIPS IN LOMBOK!
Make sure the car you rent in Lombok is at least 2007 and above. This is important as a benchmark for the condition of the car that remains prime.
Are you sure about the quality of the driver's service?
Does the driver understand the best tourist locations in Lombok?
Make sure the driver or driver is not only good at driving a car but also understands and understands the destination and of course convinces the rental service that the driver is friendly and welcoming
Choose an Avanza rental service in Lombok that provides rational and reasonable prices without hidden prices.
Also make sure the car you rent looks clean and well-maintained – make it a habit to check before you use it.
Our Avanza rental service is your choice
With the price of Avanza Rentals in Lombok, the Avanza units that we offer certainly do not reduce the professionalism, driver experience, driver work ethic, work quality and honesty of our drivers.
Once again, we ask for the cooperation of customers to provide input, both criticism and suggestions. not apart from all that we remain committed to providing you with the best service and without exception.
In rental Avanza Car Rental in Lombok. We Gotravela Indonesia Holiday divides into two variants.
The variants are Avanza car rental + driver without fuel and driver service car rental + fuel (Our prices are still updated above!!)
Rent Transfer Shuttle in Lombok (Private)
We serve your pick-up and drop-off transfers or what is often called private shuttle transfers with Avanza Rentals in Lombok Routes airport International Lombok to ward to Gili Trawangan, Gili Air, Gili Meno, Senggigi, Mataram and Kuta Mandalika and others.
| | |
| --- | --- |
| Avanza/Apv/Mobilindo/Brio | Rental Price/Unit/One-way |
| Airport – Bangsal Harbor (to Gili) | IDR. 240.000 |
| Airport – Senggigi | IDR. 190.000 |
| Airport-Mataram | IDR. 150.000 |
| Airport – Praya | IDR. 150.000 |
| Airport – Kuta | IDR. 150.000 |
| Airport – Nara Bay/Winners/Sheets | IDR. 220.000 |
| Airport – Senaru | IDR. 550.000 |
| Airport – Sembalun | IDR. 500.000 |
| Airport – Heaven | IDR. 400.000 |
| Ward – Senggigi | IDR. 190.000 |
| Ward – Mataram | IDR. 190.000 |
| Ward – Kuta | IDR. 350.000 |
Travel in Lombok with us!
Lombok is one of the 10 most important tourist destinations in Indonesia.
Especially about beauty Gili Trawangan Island his worldwide. Travela can also get various information tourist attraction in lombok interesting ones like;
If you don't want to bother and just want to rent an Avanza in Lombok with a driver plus visit your favorite tourist attraction.
You can see and consider City full day tour package or also Lombok 2 Day Tour Package.
You are on the right website, get our best offer too Car Rental and Indonesia Tour other!
Happy holidays and joy, your satisfaction is our happiness.
Cheers – Travel to Indonesia | Indonesian Car Rental and Tourism