Car rental in Bajo online with Gotravela makes your vacation easier when exploring Flores, East Nusa Tenggara with a promo price for a car rental in Labuan Bajo.

Many choices of rental vehicles & prioritize your comfort with your family while in Labuan Bajo.
Clean and Well Maintained Car. Friendly and Experienced Driver. Driver understands the terrain of the island of flores from the west to the eastern end of the island of flores.
Easy & Fast Booking. Order now! Book by WA: +6281999565666
Car Rentals In Bajo
With gottravela, car rental in Bajo is much cheaper!!
Hello travel buddies! The holiday period is indeed one of the most awaited things, especially if we have prepared all kinds of needs to visit beautiful and historic places.
The Indonesian archipelago, which has many tourist attractions, is certainly a shame if you can't explore them one by one.
This time we discuss the reliable and cheapest car rental in Labuan Bajo. Car rental in Labuan Bajo is one of the products Rental Transportation in Indonesia gotravel mainstay.
Where Gotravela was previously successful in providing car rental in Indonesia, such as car rental in bali, rent a car in Lombok and rent a car in Penida. For more detailed travel information, you can read the Indonesian transportation rental link above.
Let's go back to our topic this time..
Labuan Bajo is an area that is a priority tourist destination of choice for local and foreign tourists.
What's on travela's mind about Labuan Bajo? Turns out he didn't come just to see the Komodo dragons in komodo island flores or just skimp! But there will be many tourist destinations in West Flores that are so interesting for us to visit.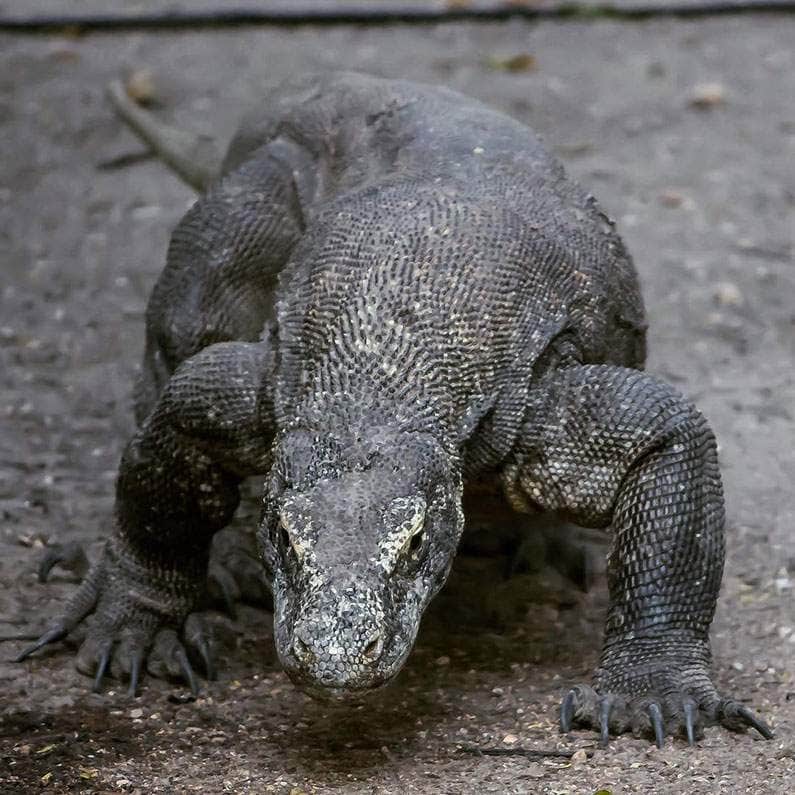 If you've made a list of which ones we should stop by, don't forget to specify car rental services in Bajo with us to make traveling easier.
Car Rental Prices 2023
1. Bajo City Tour Car Rental/Inside City
Avanza / Xenia / Apv / Innova
| | |
| --- | --- |
| Full day 12 hours | IDR. 830.000 |
| Half-day 06 Hours | IDR. 550.000 |
Reborn Innova
| | |
| --- | --- |
| Full day 12 hours | IDR. 930.000 |
| Half-day 06 Hours | IDR. 580.000 |
Transfer in/out only Airport – Hotel
Reserved
Reborn
Innova
Avanza
City
Rp. 85.000
Rp. 80.000
Taxi Bajo Shuttle Airport – Hotel
| | |
| --- | --- |
| Green Prundi, Elora, Lacecile, Bayview, Triple 888, Sunset Hill, Pesona Bali, Mawar, Local Collection, Golo Hill, Paululu, Pelangi, Escape, Meruhora, Blue Ocean, Harbor Komodo, Dragon Dive, Komodo Lodge, Mehara, Orange, Green hill, WelaBajo, MantaManta, Eco Tree, Bluemarlin, Sun, Wisata, PagiHotel, L Bajo Hotel, Centro, La Prima, Sunrise, Palm, Kalton, Blessing, Kasuwari, Aulia, Pavilla | IDR. 80.000 |
| Bintang Flores, Luwansa | IDR. 90.000 |
| One Tree Hill, Theodor, Komodo Boutique, Puri Sari, Sudamala | IDR. 110.000 |
| G-Rhyme | IDR. 130.000 |
| Ayana, Waecicu Eden, Sylvia Hotel, Mohoni | IDR. 150.000 |
| Villa Domanik, Plataran, Eden Beach, | IDR. 170.000 |
| Melo Home Stay | IDR. 320.000 |
| Melo Eco Lodge | IDR. 520.000 |
Rate above based on per car per transfer
2. Labuan Bajo Overland Car Rental (Out of town)
Wae Rebo 2D/1N Package
| | |
| --- | --- |
| Grand Innova | IDR. 2.400.000 |
| Innova Reborn | IDR. 2.900.000 |
Wae Rebo 3D/2N Package
| | |
| --- | --- |
| Avanza/Xenia/Apv | IDR. 2.900.000 |
| Kijang Innova | IDR. 3.900.000 |
3. Rent a Micro Bus in Labuan Bajo
TOYOTA HIACE (Max. 13 Pax)
1 Day/Fullday 12 hours : IDR. 1.550.000
Half-day 06 hours : IDR. 950.000
1 Day/Fullday 12 hours : IDR. 1.350.000
Half-day 06 hours : IDR. 800.000
Medium 30 Seat Pariwisata Tourist Bus
1 Day/Fullday 12 hours : IDR. 2.200.000
1 Day/Fullday Overland : IDR. 2.500.000
Information:
The price listed in Car Rentals In Bajo above is the cost of renting a Labuan Bajo car per day per unit, including driver and fuel (petrol/diesel).
Prices can change at any time without notification, so please contact customer services +6281999 565 666 | +62361 445 77 39 us to ensure that the prices are still valid.
Overland travel routes please be informed and discussed since booking. Because the route also greatly affects the additional costs due to road conditions, distance and duration of the trip.
For travel across Flores, NTT, overland rental rates not included meal fare and driver accommodation we.
Our driver is only allowed to drive from 5 am to 7 pm to overland for mutual safety.
For cross-flores trips (eg from Labuan Bajo to Ende, Ruteng or Maumere or the like) car use out of town for under 5 days will count as more than one day (eg; use a total of 4 days of eating will be counted 5 days). Meanwhile, if it is above 5 days, it is not subject to additional use of the normal alias day.
For booking, scroll down, guys..!!
General information
Generally, that's what comes to mind when you hear it Labuan Bajo, East Nusa Tenggara is to see the Komodo dragon directly.
Although this activity is mandatory, don't waste time when visiting this place.
Try to find out which places are superior in traveling so that the richer experience we will get.
There's nothing wrong with doing as much detailed research as possible in advance in finding information such as for lodging, transportation, food prices and so on.
Komodo island
Komodo island located at the westernmost tip of the province of East Nusa Tenggara which borders the province of West Nusa Tenggara.
Login as area Komodo National Park which is managed directly by the Central Government.
In addition to Komodo dragons, you can find exotic flora that varies from Sepang wood and is used as medicine and dye for clothes.
While there is a nitak tree there which is believed to function as medicine.
Komodo Island has been designated as a world heritage site because Komodo dragons can only be found in this place.
Its habitat is threatened with extinction and is in the open with white sandy grass and tropical rain forests.
How to get to Labuan Bajo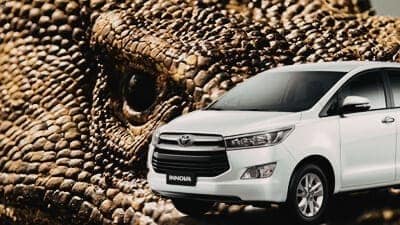 How to get to Labuan Bajo Komodo
Buddy travela can use the plane when going to visit this tourist spot. There are two to three flights to the destination Bali-Labuan Bajo or Komodo Island Airport – Bali everyday. Each one takes about 1,5 to 2 hours.
However, travelers can also use boats and motorboats that will connect between islands from the Sape Strait in NTB Sumbawa.
If the weather in the Sape Strait allows it, it will be safe to cross the strait for 6 hours.
If the way to Labuan Bajo has been traveled well, you can use a car rental service in Bajo to make getting around Bajo easier and more comfortable.
Recommend spots
Well, next time, if you want more fun, let's find out what is beautiful in NTT other than Labuan Bajo in Flores.
Travela can visit Kanawa Island which has sea water with clear green toksa color and has been well managed.
Activities carried out are also snorkeling, climbing the Padar hill to diving with mantas.
If you want to see a real view of the cave, there is also a natural pool of Rangko Cave and also Liang Bua Cave located in Rampasasa Hamlet, Liang Bua Village, Ruteng District, Manggarai Regency.
Reportedly, there are remnants of ancient human remains where in 2001 the Hobbit human skull was found.
To explore and go to these tourist attractions, travela can use our services in Car Rentals in Bajo.
Here's our offer:
Labuan Bajo Transportation Table
Kind of car
TOYOTA AVANZA
IDR. 500.000/06 Hrs
SUZUKI APV
IDR. 500.000/06 Hrs
TOYOTA INNOVA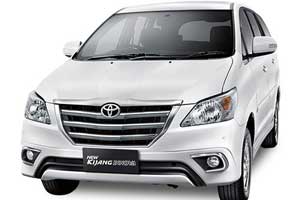 IDR. 500.000/06 Hrs
TOYOTA ALPHARD
TBA
TOYOTA HIACE
TBA
ISUZU ELF
IDR. 1.150.000
KIA PREGIO
TBA
SUZUKI ERTIGA
TBA
TOUR BUS
IDR. 1.500.000
How to Book a Bajo Car
How to book a car rental in Labuan Bajo Travela, you can contact Whatsapp +6281999565666 gottravela cs and fill out the book format form.
Notice: The car rental price + driver above does not apply during high/peak season.
Name : …………..
Number of people : …………..
Car Type : …………..
How many days of use : …………..
Tour Date : …………..
Office: +62 361 4754 416
Whatsapp book hour : 09Am to 08Pm
email: gotravela.id@gmail.com
Types of Transportation in Labuan Bajo
Arriving in Labuan Bajo, you can find various types of vehicles and public transportation.
Because when you get there, tourists will need transportation to get around enjoying the beautiful scenery in every corner. Several types of transportation that can be found such as:
Public Transportation Public transportation in Labuan Bajo can be found, such as inter-village public transportation or motorbike taxi taxis for transportation within the city (but the operation is limited to 10 pm only).

Sea transportation if you want to go around the small islands around Labuan Bajo, there are also various ships and transportation that are intended for many tourists.

It's different if you want to go alone with your partner, then other transportation will be more suitable.
Online Transportation Technological advances have indeed affected the line of life. Including from online transportation which is now increasingly mushrooming. In Labuan Bajo there is no online transportation such as Gojek or Grab.

So be patient, travela, maybe in the next 2 years online transportation facilities will enter this eastern part of Indonesia. Meanwhile, motorbike rentals in Labuan Bajo are charged at IDR 75.000 per day.
Car Rental / Rent Car The third option is considered the most appropriate if you go with a large family. This car rental service in Bajo will make it easier for tourists to get around without having to be afraid of using what transportation.

Labuan Bajo car rental makes it easier for us to bring things when on vacation. Travela will feel safe and comfortable in visiting every tourist spot there.
FAQs Car Rental in Labuan Bajo
Many questions about car rental in Labuan Bajo. Here, we summarize general car rental questions in Labuan Bajo and tips for choosing a car rental service in Flores.
What are the tips for choosing a car rental service in Flores?
1. Find a place to rent that is trusted to rely on google reviews.
2. Look for rental services that provide fixed prices on the website without hidden prices or make the rental service user confused.
3. Also compare the price of car rental offers with other rental services.
4. Check the condition of the vehicle
An important factor is to consider how the condition of your rental vehicle or transportation is. Is the condition of the machine to be used prime, safe or not? Well, to get rid of these worries you should use flores car rental service in us.
How do you find the right bajo car rental service?
Finding or using a car rental service in Bajo must look at the reputation of the service. Is it reliable? Provide services with maximum service or not?
Use google reviews or other review sites.
Because if this Labuan Bajo car rental place is trusted, of course many consumers are satisfied with the services it provides.

Is car rental in Bajo expensive?
Indeed, renting a car in Bajo is quite expensive compared to renting a car on the island of Java or Bali. In my opinion, maybe because there are still limited tourist transportation units in Labuan Bajo.
But this time, you don't need to be confused, because the price in the column above is the best rental price in Labuan Bajo
How do I find a car rental service in Bajo?
In this digital era, all information will be very easy to get, just hunt on google search engines, facebook & other social media. Nothing wrong with doing a price comparison.

Can a trip to Wae Rebo be for a day tour program?
Yes, it can be done in a day tour program. As long as travela friends start from your hotel in Labuan Bajo starting at 03 am in the morning.
Why Should You Rent in Gotravela?
Gottravela is a recommended car rental service in Bajo. Travela can check our service reviews on Google Reviews.
In addition, because it is the quality of our transportation unit that provides many advantages for the convenience of the passengers.
Gotravela provides cheap car rental for both Bali, Lombok, Jogjakarta and Makassar.
Read also
If you want to get the best service in renting a car, choose Gotravela, which often holds promos at affordable prices.
This car rental service in Bajo has a variety of cars that you can rent and are guaranteed if you use it.
There are two options that can be obtained, namely to rent a car in Labuan Bajo with a loose key or with a driver.
Source: car rental from Labuan Bajo to Kelimutu, rent a car from Labuan Bajo to Wae Rebo, rent a car from Labuan Bajo to Ruteng, rent a cheap car in Labuan Bajo, rent a car in Labuan Bajo, rent a cheap car in Labuan Bajo, rent a car in Labuan Bajo, prices Labuan Bajo car rental, car rental prices in Labuan Bajo.
Why Should You Rent a Car with Driver + Gasoline?
Travela friends who want the perfect vacation without having to confuse the driver, gotravela answers it.
There is a Labuan Bajo car rental package which you can include with a driver and petrol. The service from this car rental will be calculated for approximately 10 hours.
Meanwhile, overtime will be calculated with an over time fee of 10% of the rental price and is calculated per hour.
If an accident occurs due to the negligence of the driver, it will be the responsibility of gottravela.
Later, this package will be simpler because Travela has already paid for the car rental fee, driver and fuel. More economical and efficient.
Requirements for Overland
Travela who wants to do the car rental process will not be charged or free. It can be by telephone or filling out a form with valid data. This will make it easier for you to rent a car.
This payment method for car rental services in Bajo can be done when the rental car is received according to the agreed date. Full payment is given to the driver who delivers. If you want to rent with a driver, you can pay 50%.
Cancellation of bookings less than 2×24 hours will be charged 50% of the price of car rental Labuan Bajo per day.
The price of car rental services in Bajo on this gotravela site applies to Indonesian citizens and has an E-KTP. Tenants must have a valid SIM A.
Agree on the regulations that have been provided by gottravela, such as additional fees if overtime. In the event of an accident that makes the vehicle scuffed, dented and so on, there will be a fee of 500 thousand rupiah for an insurance claim.
Enjoy a fun vacation without having to be complicated by using a car rental service in Bajo.
Prepare a budget as much as possible, invite a large family to see the beauty of tourism in Flores, East Nusa Tenggara. Happy holidays!
Get it too Rent a Phinisi Samara Kapal Boat I & II with us.
You are on the right website get our best offer from Indonesia car rental and tours and other Gotravela Indonesia promo prices – Happy holidays and joy, your satisfaction is our happiness.
"If you have any questions or suggestions. Don't hesitate to write in the comments column below or contact us."
Get our best offers and Gotravela Indonesia promo prices – Happy holidays and joy, your satisfaction is our happiness.
Cheers – Grace gotravela +628214444 8095 Car Rental in Bajo | Labuan Bajo car rental.