Lombok Apv Car Rental the time for leave has come this year Wow, surely the joy of vacationing is waiting for you and get our best APV Rental Prices in Lombok.
Planning a vacation to Lombok? Yup, make sure starting from your favorite tourist attractions, hotels/accommodations, so don't forget to also check your mode of transportation during your vacation in Lombok.
Apv Lombok Car Rental
You are right on this page, we gotravel Indonesia offers services Car Rental in Lombok and Drivers with the best prices and services!
Gotravela Indonesia is a company The largest rental transportation service in Indonesia with car rental coverage specifically serving eastern Indonesia rental services.
Lombok offers thousands of the best tourist destinations, also for tourists backpacker-style tourists in lombok. Both tourist attractions that have been hits, new tours and undisclosed spots that you should explore in the future.
It's just that each of these destinations has a considerable distance and takes time. Then the best alternative is to use Suzuki Apv Rental in Lombok with us.
Apv Rental Prices In Lombok
We will update the Apv Key Off Cheap Car Rental soon!!
Cheap Car Rental Unlocked: – /24 Hours
Promo Car + Driver : Rp. 190.000,-/08 Hours
Suzuki Apv + Driver Service: Rp. 250.000,-/10 Hours
Suzuki Apv + Driver Service + BBM: Rp. 390.000,-/12 hours
Suzuki Apv in Lombok With Driver & Gasoline
We are your right choice for cheap APV rental in Lombok. Because the condition of our fleet is new and very prime.
APV rental in Lombok is very suitable for use on topography islands that are mountains, hills, beaches, and even extreme roads.
To find out the shuttle transfers from the airport to the hotel, you can read the Lombok shuttle transfers link below!
Cheap APV Rental in Lombok Rp. 190.000
Google search : "Car Rental in Lombok"
1 Day Promo:
Car Rental + Driver 1 day (Max 8 Hours/Day)
Price: IDR. 190.000 (Normal Price IDR 450.000) Using car+driver maximum 8 hours/day
2 Day Promo:
Car Rental + Driver 2 days (Max 8 Hours/Day)
Price: IDR. 390.000 (Normal Price IDR 850.000) Using car+driver maximum 2x (8 hours/day) time cannot be accumulated
PICK UP TOUR & DROP :
The pick areas for APV Lombok rental cars are: Mataram, BIL Airport, Senggigi, Cakranegara, Kuta, Bangsal, Mawun Beach, Narmade and Benang setokel.
For hotel areas outside the areas mentioned above, please confirm again.
NOT INCLUDED:
BBM (Gasoline/diesel), parking tickets, entrance tickets to tourist attractions, tolls and other personal needs.
Not including Tipping Driver (Driver tipping is MANDATORY) according to the conditions below.
ADDITIONAL COST :
IDR 35.000/hour if more than 8 hours/day
MUST TIP (directly given to the driver) IDR 50.000 for 1 Day Promo and IDR 100.000 for 2 Days Promo.
GENERAL CONDITIONS OF CHEAP CAR RENTAL IN LOMBOK:
Units used by Suzuki Apv in Lombok
Air Conditioning Vehicles.
Promo Voucher valid until the date 15 December 2020
Minimum reservation 7 days prior to arrival.
1 Car maximum 6 people including driver for Avansa and Xenia
The voucher includes tax & service
Reservation to: +6281999565666
email: gotravela.id@gmail.com
No pets allowed.
Not for tours, pick up & drop to Senaru, Sembalun, Bangkao and Sekoteng areas.
PAYMENT SYSTEM
For certainty, booking a car rental for APV Lombok, you need to transfer a minimum deposit of IDR 100.000 through our BCA bank. For more details you can read this link.
The remaining payment is made at the time of pick-up.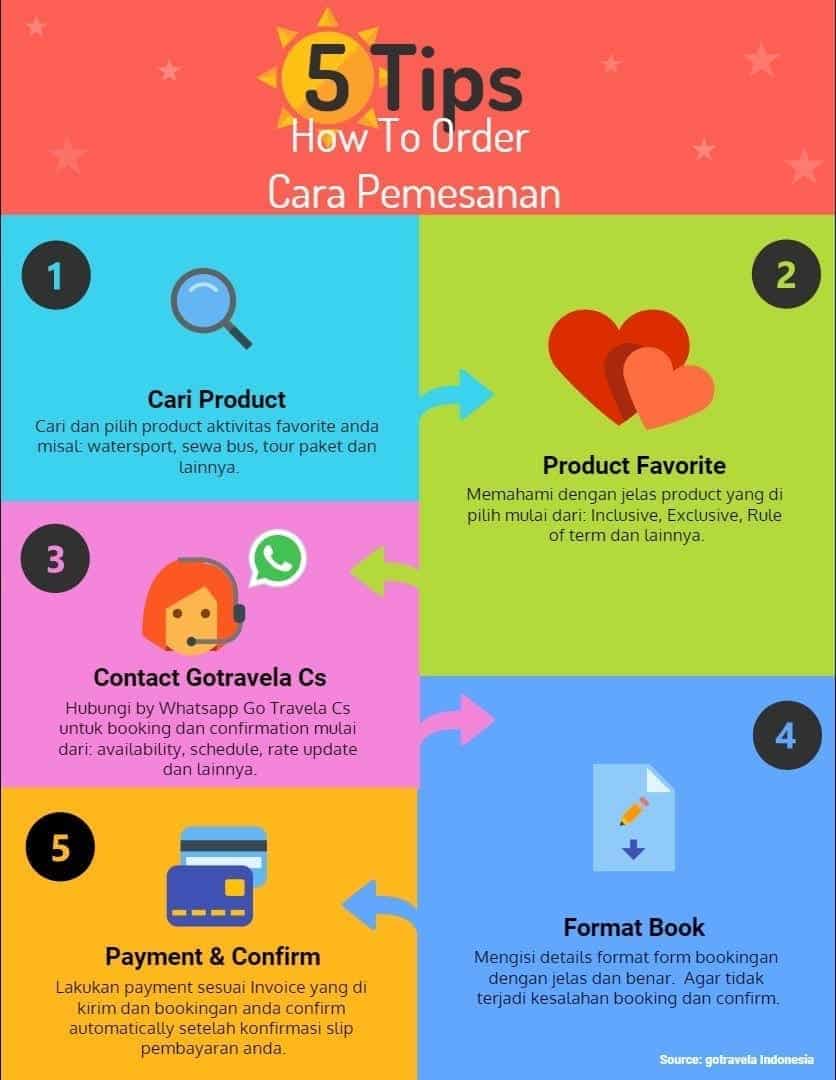 Our lombok Apv driver will contact 12 hours before the pick-up. If you order APV Rental Prices in Lombok less than the above time, our driver will contact you immediately!
Lombok Private Shuttle Transfer Prices
We serve suzuki apv shuttle transfers in lombok and pick up private pick and drop with the [BIL] route Lombok International Airport to sheet port, Gili Nanggu, Pink beach, Senaru, Praya and Kuta Mandalika and others.
| | |
| --- | --- |
| Avanza/Apv/Mobilindo/Brio | Rental Price/Unit/One-way |
| Airport – Bangsal Harbor (to Gili) | IDR. 240.000 |
| Airport – Senggigi | IDR. 190.000 |
| Airport-Mataram | IDR. 150.000 |
| Airport – Praya | IDR. 150.000 |
| Airport – Kuta | IDR. 150.000 |
| Airport – Nara Bay/Winners/Sheets | IDR. 220.000 |
| Airport – Senaru | IDR. 550.000 |
| Airport – Sembalun | IDR. 500.000 |
| Airport – Kayangan | IDR. 400.000 |
| Ward – Senggigi | IDR. 190.000 |
| Ward – Mataram | IDR. 190.000 |
| Ward – Kuta | IDR. 350.000 |
WHY RENT APV CAR WITH DRIVER AND FUEL?
Maybe you are wondering why you should rent a car with a driver in Lombok? Wouldn't it be more economical to just rent off the keys? Here we will give reasons why renting a car including a driver is much better:
1. Not necessarily effective using a full 24 hours
Rent a car with off-key Apv does look cheaper in terms of price and duration of use, which is 24 hours, but are you sure it's effective, not necessarily, right? because we won't be driving for 24 hours. The price off the key in question is the price of the Lombok APV car rental unit only and does not include the fuel costs that you have to spend.
2. Enjoy Your Vacation Time
We think most people will agree that when traveling or on vacation the goal is to enjoy time, togetherness, relax, relax, unwind and many other things. Of course, it will be tiring if you have to drive your own car while on vacation. This is one reason, it will be much more relaxed and relaxed if you use the car rental services plus drivers in Lombok that we offer.
3. Don't be busy looking for a gas station
Apv Lombok car rental with driver and fuel is much more economical because the price includes car, driver and fuel.
It's different from removing the key which doesn't include drivers and fuel. In addition to conditions in the field and locations that do not understand, for example; Where is the nearest gas station located? Then where is the shortcut to save time and fuel? Of course the answer to all of that is only in the local driver, right?
And the best choice is to rent a car apv lombok + driver + fuel, we have adjusted our prices according to the route tour in lombok you. Both distance and fuel have been carefully calculated.
4. Get lost because you don't know the terrain
There is no such thing as getting lost, or going round and round (as long as your information is clear) because you don't understand the area you are visiting while in Lombok, our drivers are very experienced, know the roads and know the best Lombok tour routes. Imagine if you were to drive yourself, you might end up wasting your time in vain if you didn't understand the route and roads in Lombok – only one tourist attraction visited in a full day.
5. Minimal Risk
Minimal risk, rent a car without a car key, scratched on the road and even scratched by a twig, of course you have to pay for the repairs, different from cheap car rentals in Lombok plus a driver with us, because if there is damage to the car it is our responsibility.
6. Your travel assistant
With Apv Lombok Car Rental which includes a driver and fuel, of course you will feel there is a personal assistant during your tour, because you will get a lot of local information about Lombok tourism and local customs more precisely and correctly.
Rental Convenience
With the APV car rental price in Lombok, we offer one of your mainstays in fulfilling your tour. By using the Suzuki Apv, it will feel comfortable and spacious, suitable for family travelers.
For those who want to vacation with family, and want to go through every trip in a vehicle without interruption.
We recommend renting a Lombok APV car with a driver and get our latest 2020 prices. With all due respect it all comes back to your choice of our prospective customers.
You will get a lot if you rent an APV car in Lombok with a driver. Like not having to think about parking, the streets are jammed and you can rest without having to think about traffic jams.
Tips for Choosing Car Rental Services
OUR SERVICE
We try to provide the best service to our prospective and customers. Although we do not escape complaints from guests, we try to improve ourselves by always evaluating the performance of our team and drivers.
We need your feedback or input about the services provided by our drivers! Not infrequently we contact guests and ask how the performance of our drivers while serving you in Lombok.
From suggestions, complaints, inputs and compliments given by customers, it will be our evaluation material to always improve our car rental services with us.
We also provide lombok tour package with the car we use:
New Avanza
New Innova & Innova Reborn
CAR RENTAL TIPS IN LOMBOK!
Make sure the Suzuki Apv in Lombok that you rent is at least 2010 and above. This is important as a benchmark for the condition of the car that remains prime.
Are you sure about the quality of the driver's service?
Does the driver understand the best tourist locations in Lombok?
Make sure the driver or driver is not only good at driving a car but also understands and understands the destination and of course convinces the rental service that the driver is friendly and welcoming
Choose Cheap APV Rental services in Lombok that provide rational and reasonable prices without any hidden prices.
Also make sure the Suzuki Apv in Lombok that you rent looks clean and well-maintained – make it a habit to check before you use it.
Apv Cars in Lombok For Traveling.
We are your right choice, because we are equipped with a fleet with new and very prime conditions. So it is very suitable for use on Lombok tourist routes such as mountains, hills, beaches, and even xtream roads.
Regarding car and motorbike rental information in Indonesia and for rental/rental of our units in lombok you can see "Terms and conditions" If you use our car rental services for more than 4 days, we will be happy to provide a discount on the rental price for you.
Travel in Lombok with us Gotravela Indonesia
Lombok is one of the important tourist destinations in Indonesia and provides a variety of interesting tourist attractions, you can see here List of entrance tickets to tourist attractions in Lombok as:
All of these attractions can be reached by renting a car in Lombok with us. You are on the right website and on the informative car rental page.
Hopefully this page is useful for you while on vacation to the island of Lombok.
Happy holidays and joy, your satisfaction is our happiness.
Apv Lombok Car Rental