Rent Toyota Avanza Bali Automatic & Manual. The right solution to rent an Avanza car in Bali without keys / with driver + fuel in Kuta, Denpasar Bali.
Gotravela, which is an Indonesian Transportation Rental, offers prices car rental in bali 2024 and booking online is so easy.
Book online whatsapp:
+6281999 565 666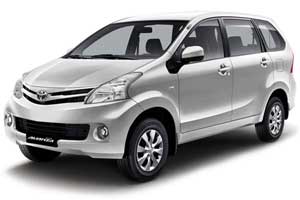 Rent Toyota Avanza Bali
Rent Toyota Avanza Bali is an Avanza type car which is one type of vehicle for Low MPV output by the Toyota Automotive company.
Toyota Avanza Bali This is also one of the most popular products in the page Cheap Bali Car Rental Gotravela Indonesia, a Bali car rental company.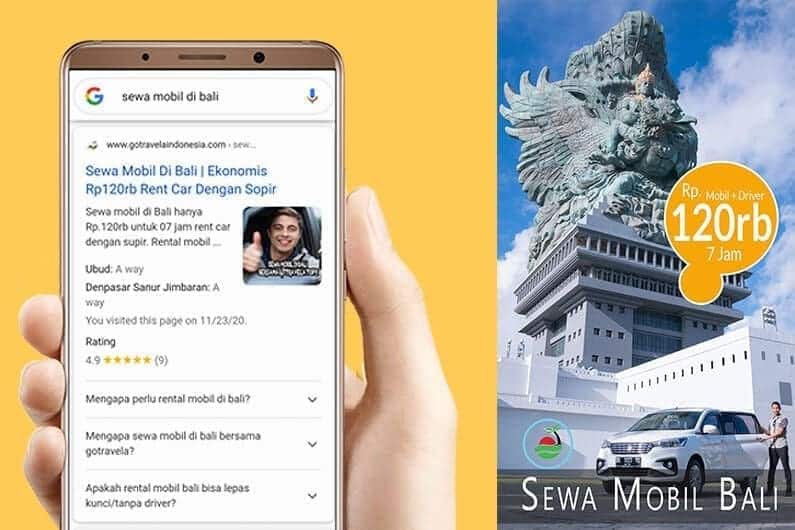 Avanza is a low MPV family car category vehicle that is most often rented by many of our customers, tourists in Bali.
Rent Toyota Avanza Bali very salable because it is fuel efficient and the Toyota All New Avanza type vehicle also provides comfort for its passengers.
Avanza Rental Prices
We Rent a Car and Tour Indonesia presents this vblog
Rent Avanza in Bali
Avanza rental is the right vehicle for your holiday in Bali
Avanza Rental + Driver + BBM: Rp. 400.000,-/12 Hours
Book & Confirm
Office: +62 (361) 4457739
email: gotravela.id@gmail.com
Book Chat WhatsApp Hours: 09 AM to 09 PM
Please also read"Cheap car rental terms and conditions"
Avanza Car Rental Conditions:
As for the type of unit we use AVANSA full air conditioner
Promo valid until the date 15 September 2024
Minimum reservation 7 days prior to arrival.
Maximum car 6 people including driver for rental toyota avanza bali.
The voucher includes tax & service
Reservation to: +62 (361) 4457228
Book hours: 09Am – 09Pm | + 6281999565666 (gotravel cs).
email: gotravela.id@gmail.com
No pets allowed.
Not for tours to the Jembrana, Singaraja, Karangasem areas.
PAYMENT SYSTEM
For booking certainty, you need to transfer a minimum deposit of IDR 100.000 via our BCA bank.
You can make the remaining payment at the time of pick-up.
Toyota All New Avanza This in our place is the best seller and has become the best selling vehicle and is truly unrivaled in car rental vehicle rental demand. Especially Avanza car rental in Bali with driver and fuel.
Toyota Avanza Bali Rental very suitable for your travel needs and your family during vacation. In terms of size, the volume or size of the Toyota Avanza Bali rental is bigger than cheap cars like Agya and the like, the volume of space is bigger than all MPV category cars.
The vehicle can accommodate 6 – 7 passengers and has a fairly spacious luggage area. But our suggestion is that it is very comfortable and ideal if you use max. 4 people.
The engine made by the Toyota All New Avanza, has the latest technology VVT-i engine as well as an increase in the quality of the VVT-i engine suspension, this also has a significant influence on the performance of engine power and comfort while you are driving.
With a powerful engine capacity of 1.298 cc. and use VVT-i . system which supplies fuel evenly, making the Toyota All New Avanza very superior in fuel consumption or consumption.
In addition, emissions from exhaust gases are very low. With a fuel saving system, it doesn't necessarily reduce the performance of the Toyota Avanza Bali rental vehicle.
Bali Car Rental Classification
Cheap car rental with Driver Service
The cheap car rental prices that we provide include a car with driver and do not include fuel (fuel oil).
It is suitable for those of you who want to travel or vacation in Bali to visit tourist attractions with cheap vacation costs.
Enjoy the beauty of the island of Bali and get to know the unique customs that you don't find in other tourist destinations.
Cheap car rental with Driver Service + BBM
The cheap car rental prices that we provide include a car with driver and include fuel (fuel oil).
Suitable for those of you who want to travel or have a vacation to visit tourist attractions in Bali with cheap and relaxed vacation costs, enjoy the beauty of the island of Bali and get to know the uniqueness of customs.
Rent a self-driving car (unlocked)
You can also find automatic car rental off the key on our website.
We also provide various types of cars that you can rent on a key basis (24 hours) including:
Suzuki Karimun Bali, Mazda 2 automatic car rental bali, suzuki APV, suzuki splash, suzuki estillo, daihatsu xenia, toyota avanza, suzuki ertiga and toyota innova reborn.
For travelers and customers who want Rent Toyota Avanza Bali with us more than 3 days of use, then you will get a discount (terms and conditions apply).
Contact us immediately!! To meet your transportation needs while on the island of Bali. We will always be ready to serve you with professionalism and sincerity.
SERVICE WITH US
We try to provide the best service to our prospective and customers, Although we do not escape the name Complaints from guests, but we try to improve ourselves by always evaluating the performance of our team and drivers.
We need your feedback or input about the services provided by our drivers! Not infrequently we contact guests and ask how the performance of our drivers while serving guests in Bali.
From suggestions, complaints, inputs and compliments given by guests, this is our evaluation material to continuously improve Innova car rental services in Bali with us.
We provide the following types of transportation:
Daihatsu Xenia
Toyota Innova Reborn
CAR RENTAL TIPS IN BALI!
Make sure the car you are renting is a minimum year 2016 and above. This is important as a benchmark for the condition of the car that remains prime.
Choose a toyota avanza bali rental service that provides rational and reasonable prices.
Also make sure the car you rent looks clean and well-maintained – make it a habit to check before you use it.
If you rent a car without lock, don't hesitate to ask, is the car insured or is there a replacement car if there is a problem with the previous car?.
If you rent / rent a car off key, then look for a rental service that provides car shuttle to the airport or hotel at no additional cost.
Make sure the driver or driver is not only good at driving a car, but also understands and understands the destination and of course convinces the rental service that the driver is friendly and friendly.
Airport Transfer Prices – Hotel – Airport Bali
By using this private airport transfer toyota avanza bali rental, it makes it easier for travelers when they arrive. We will pick up the traveler and include signboards your name in the airport pick-up zone.
Kind of car: Avanza, Xenia, Brio and Apv
inclusive: Car, Gasoline and Driver Unit (oneway/one drop transfer).
Transfers
Hard
Rate
Kuta
Seminyak
Kerobokan
By the way
Rp. 110.000
Denpasar
Sanur
Jimbaran
By the way
Rp. 120.000
Nusa Dua
Canggu
By the way
Rp. 150.000
Tanah Lot
Uluwatu
By the way
Rp. 180.000
Ubud
By the way
Rp. 220.000
Bali Matic Car Rental and Bali Tour Packages
We Go Travela also offer Bali Car Rentals Unlocked and also for backpacker travelers you can too Kuta motorbike rental or Denpasar can check the link.
This is certainly very easy, right? For those of you who want to avoid road congestion, the 2 options are wise choices.
We also provide Commuter, Elf long and Short vehicles, Toyota Hiace to Big Bus.
Tourist attractions you must visit:
Or travela friends also find this other reference before exploring the island of Bali:
You are on the web page Rent Toyota Avanza Bali right.
Get our best offers and Gotravela Indonesia promo prices – Happy holidays and joy, your satisfaction is our happiness.
keep reading: Let's find out, what kind of rental transportation is there in Bali? »
Rent Toyota Avanza Bali.