Sesaot Village tourist attractions are tourist attractions that are very suitable for you nature lovers. So if you want to travel to a place that has a thick natural feel, just come to Sesaot Village, West Nusa Tenggara.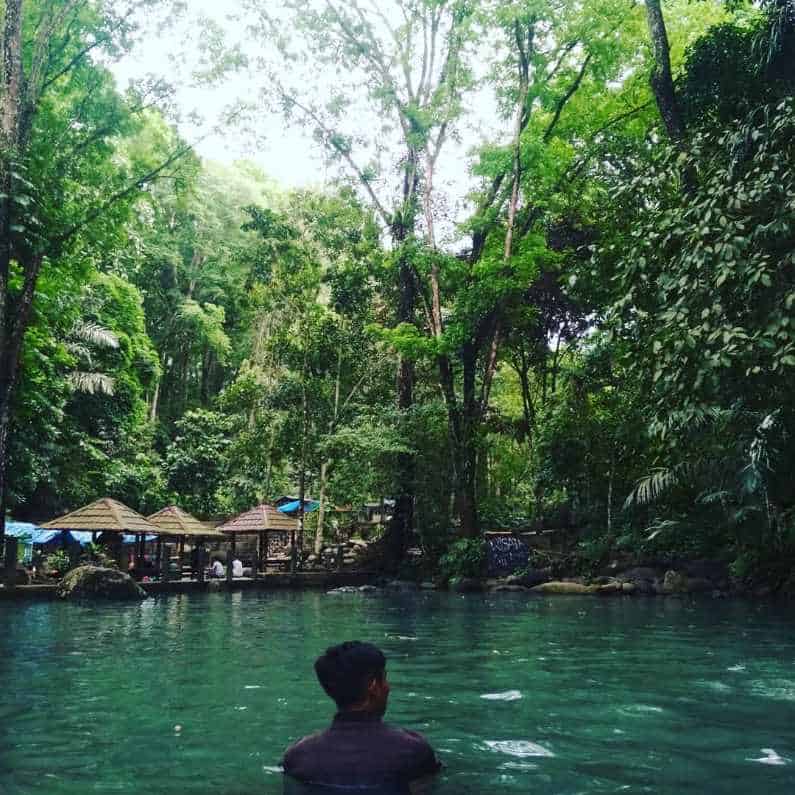 It turns out that not only beaches, Lombok is also rich in interesting natural tourist attractions, namely Sesaot Village in Narmada District. Visiting here can refresh the mind.
The distance from Sesaot Village to Lombok Zainuddin Abdul Madjid International Airport is about 40,5 km. If taken takes about 1 hour 15 minutes.
No need to worry about getting lost. You can use Lombok airport car rental from Gotravela who are ready to take you to your destination.

Experienced and professional drivers will make you comfortable during your vacation.
What can be done at the tourist attractions in Sesaot Village?
Activities at Sesaot Village Tourist Attractions
Seasot Village tourist attractions have the potential of springs originating from Mount Rinjani. This spring has been managed by the Community Recreation Center or Purekmas.
Various fun activities can be done here. Some of them:
1. Take a walk to enjoy the beauty of Mango Hill
You can get a natural atmosphere that is still beautiful with beautiful panoramas at the tourist attractions of Sesaot Village. Trekking with a calming natural atmosphere is the target of many visitors. Don't worry, the terrain is not too difficult. So for those of you who rarely climb mountains, no problem. When you arrive at the top of the hill, the charm of the scenery is very beautiful.
Many visitors also choose to come in the early morning. They are hunting sunset here to get an extraordinary view. Trekking in the morning also keeps you from overheating, because the sun is not yet hot. Feel the cool air from the pollution-free Mango hill.
2. Overnight at the Traditional House of the Sasak Tribe
Visitors can also stay in a traditional house typical of the Sasak tribe. That way, the rural atmosphere that is still thick with nature can really be felt.
You can get interesting photo spots at the tree house in Sesaot Village tourist attractions. Taking pictures with the background at sunrise or sunset and Mount Rinjani will be very interesting.
3. Mountain Biking at Vetong Hill
You can also do mountain biking with quite extreme terrain on Mount Vetong. Very suitable for those of you who want to test adrenaline. Although the path is extreme, the scenery is very good. You will pass through rice fields, forests, and gardens. But stay alert because there are many roads with steep climbs and extreme descents.
Also Read:
4. Travel to the Community Recreation Center Tourist Attractions
Another tourist destination that we need to stop at is the Purekmas tour or the Community Recreation Center. Many visitors who travel to Sesaot Village will definitely take the time to visit this one destination. Natural water baths will make your body fresh if you bathe there. If you don't want to take a shower, you can just take pictures there with a water ladder in the background.
5. Shop By
Let's shop for souvenirs typical of Sesaot Village while helping economic progress MSMEs in the area. Many choices of food products ranging from sweets, banana sale, lunkhead, various types of chips, coffee, rengginang, and candy. All of these products are made by local residents.
6. Enjoy Art and Cultural Attractions
Tourists will be presented with various artistic and cultural attractions from the Sesaot area, such as Pambayun and Gendang Baleq. Pambayun is the culture of the Sasak tribe in terms of handing over applications.
The beautiful and natural tourist village of Sesaot really becomes a relaxing tourist spot. After being satisfied with refreshing in this village, you will be ready to return to work with a fresher mind so that you are more productive.