Goa Gajah tourism stole the attention of many tourists. Goa Gajah Bali is a symbol of religious harmony. There are places of worship for Hindus and Buddhists which are located next to each other.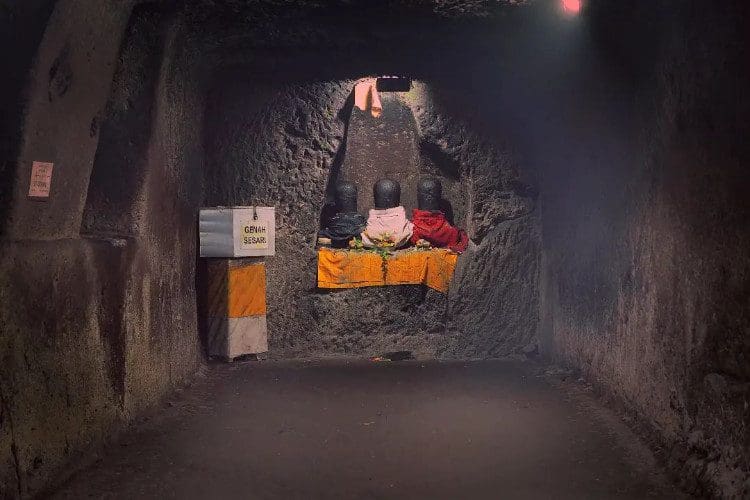 Not only about the beauty of the beach, Bali also keeps the charm of other tourist attractions that are no less amazing. One of them is Goa Gajah. This cave is an artificial cave that serves as a place of worship. Therefore, this place is purified.
If you want to come here, you can use Bali motorbike rental service. Make sure to choose a trusted rental service with professional service and competitive prices.
What is the charm of Goa Gajah like? Let's see the review as follows, yes.
Etiquette of Visiting Goa Gajah Tourism
If you want to visit this tourist spot, it would be nice if you know what the ethics of visiting are. So you can maintain your behavior and speech according to the applicable rules.
As we know, Bali is a popular place in Indonesia which is well known throughout the country. This island is still thick with customs, culture and religious values.
The habits of the Balinese people affect the Goa Gajah tourist attractions. This cave is a place of worship as well as a tourist place.
The rules that must be adhered to when visiting are:
Women who are menstruating or menstruating are prohibited from entering the cave area
It is recommended to wear decent clothes
Visitors are asked to wear shawl for subordinates. You can get this scarf in the area near the parking lot. There are many traders who sell the shawl.
Location and Route
Goa Gajah is located in Bedulu Village, Blahbatu District, Gianyar Regency, Bali. The road to the location can be accessed using two-wheeled or four-wheeled vehicles.
This location if taken from Denpasar takes about 1 hour with a distance of 25 km.
The price of admission to Goa is Rp. 30.000 per person for adults. As for children, the tariff is Rp. 15.000.
Meanwhile, foreigners are subject to different rates. Adult ticket Rp. 50.000 and children Rp. 25.000.
You can come anytime because this Goa Gajah tour is open every day for 24 hours.
Available Facilities
There are several facilities provided for visitors. Some of them are parking areas, temples, souvenir and shawl shops, and bathrooms.
History of Goa
The naming of Goa Gajah has a history. Formerly found a statue of Ganesha in the area. The history of this cave occurred in the 10-11 century AD, during the Warmadewa Dynasty.
Furthermore, the history of this cave in 1923. It used to be LC. Heyting, a Dutch official found the Hariti and Ganesha statues in the area.
At that time the discovery was reported to the Dutch East Indies government. Further research was carried out in 1925, led by Dr. WF. Stutterhheim.
Elephant Cave Attraction
1. Historic Cave
Goa Gajah tourist attractions have historical value so they need to be preserved. This place is unique. Because usually the place of worship of Hindus or Buddhists is in an open room with a towering ground.
But this cave is a place of worship that juts into. Here is a place to meditate. If you go inside, you will not feel stuffy because the room is not cramped.
Let's read too
Want to go to Nusa Penida? let's meet boat crossing ticket to nusa penida with us.

2. As a Symbol of Inter-religious Harmony
Goa Gajah is a phenomenal tourist spot. Here, visitors can add insight into historical relics. In addition, this place is a symbol of religious harmony, namely Hinduism and Buddhism.
There are two areas in this cave, namely the south and north. To the north is the Ganesha area, a place of worship for Hindus and Goa Gajah.
Then in the south, there are ruins of the stupa. This is a place of worship for Hindus. These two areas are only separated by a large moat.
That's the discussion about Goa Gajah tourist attractions. When you enter Goa, you will see the uniqueness and beauty of its architecture. Make sure we take care of our behavior and behavior when visiting this cave.