apart Jogja, Semarang Old Town tourism is also an interesting destination for you to visit while on vacation in Central Java. This historical tour is so famous because it was once also a trading center. You can trace the remnants of past civilizations when you are here.
Overview of the Old Town in Semarang
Like the Old City of Jakarta, this tourist spot in Semarang also has many photo spots that are used by photography lovers. Especially for those who like vintage photo style.
On weekends, this area is widely used for sports or just a walk. Visiting this historical tourist area will not disappoint you.
The buildings that are silent witnesses of the past are still standing strong. The typical European buildings in this area have earned him the nickname Little Netherland.
The history behind the existence of these buildings is certainly very long. It's as if you were transported to the past by looking at the rows of ancient buildings here.
Attractions and Exciting Activities While in the Old Town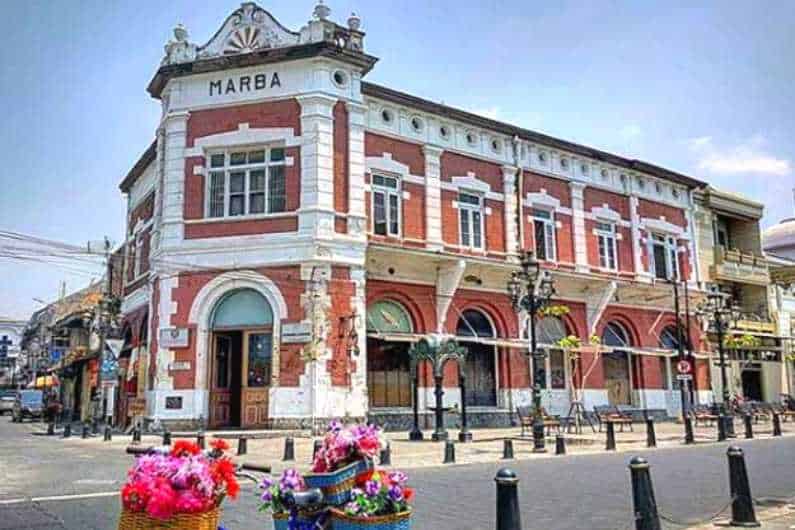 Photo Hunt
The ancient buildings in the Old City of Semarang are indeed very suitable for you to make the object of your camera shots. Some of the buildings are still in use and stand strong.
You can also stop by the Berok Bridge area, Jiwasraya Building, Semarang Post Office and others. The photo spots in this tourist location are also abundant.
In addition to photo hunting, on this trip you can also take a historical tour. Given that each building will have its own interesting story to explore. Moreover, this one area has also become part of the cultural heritage. Heritage building colonial The Netherlands, which numbers more than 50 buildings and are still well-maintained.
Getting Around By Ontel Bike
If you are not interested in walking, you can rent an ontel bike to get around. Please just go directly to the Tourism Information in the Popo Building which is a rental place. That way you can follow the route that has been provided and add to the fun.
Stop at Srigunting Park
One of the spots in the Old City of Semarang that you should not miss is Srigunting Park. This green open area is usually the starting point before visitors start their journey.
You can enjoy the cool air while admiring the surrounding architecture. You can also stop by the Blenduk Church which is the oldest church in Semarang.
Also check this guys:
Visiting Several Museums
In addition to the ancient buildings, you can also find several museums in the old city. Like the 3D trick museum which is full of 3D photos that trick the senses. Or you can stop by at the Contemporary Art Gallery. You can enjoy various works of art, from local to foreign artists.
Culinary and Antique Hunting
An exciting activity that you should not miss while in the Old City of Semarang is hunting for antiques at the Klitikan market. Of course this is fun, especially for those of you who like antiques.
In addition, you can also all the culinary that you can find a lot. For example, try the legendary Es Bogado near the Blenduk Church.
This Semarang Old City Tour does not only provide tours with ancient buildings. There are many spots that you can certainly visit and will make your vacation even more exciting.
Interestingly, there is no entrance fee to travel here. You only need vehicle parking or a museum entrance ticket. Supporting facilities are also complete, making visitors more comfortable.
See also: