Cheap Bali Flyboards
Want to do extreme water sports, cheap bali flyboards? Let's Try Flyboard in Bali!
Talking about the marine beauty of the island of the gods, Bali is never ending. This island presents an extraordinary view in a unique way. You can enjoy forest, sea, history, and even cultural tours in Indonesia in this place.
Each part of the island of Bali has its own charm. One of the stunning locations and the center of water sports activities in Bali is Tanjung Benoa, Nusa Dua Bali.
Many interesting water tourism activities that can be done here such as walking under the sea Sea walker, scuba diving and even Flyboarding.
We are gottravela Indonesia agents online Watersports in Bali offers a complete water sports activity game in Tanjung Benoa at the best promo price. Cheap and most spectacular Bali Flyboard can only be done here in Tanjung Benoa.
Nusa Dua Flyboard Activities
This Cheap Bali Flyboard activity is one of the new water sports. This ride is quite challenging and still new. This flyboarding game in Bali is done using a special tool called a flyboard (flying board).
similar water rocket which is connected to a large hose to suck up seawater and blow it through the board. With a Jet ski tool that brings the flying board into the middle of the sea.
The tool, which is similar to a skateboard, will later provide encouragement to flyboard users.
Flyboard Bali Cheap prices in Nusa Dua have always been the target of tourists who come. Many tourists come from within and outside the country to be able to enjoy this relatively new and interesting game.
Cheap Bali Flyboard Prices
Tanjung Benoa Bali Flyboard 1 x
Duration
: 15 – 20 Minutes
Location
: Tanjung Benoa Nusa Dua
Price
:
Rp. 300.000
(book on gottravela)
How to Book:
Cheap Bali Flyboard Booking:
Please send a message via SMS, WhatsApp or email to check availability and wait for further confirmation, with the format:
Name : …………..
Number of people : …………..
Package : …………..
Tour Date : …………..
Reservations :
Whatsapp/SMS/Tlp: +6281999565666
Email: gotravela.id@gmail.com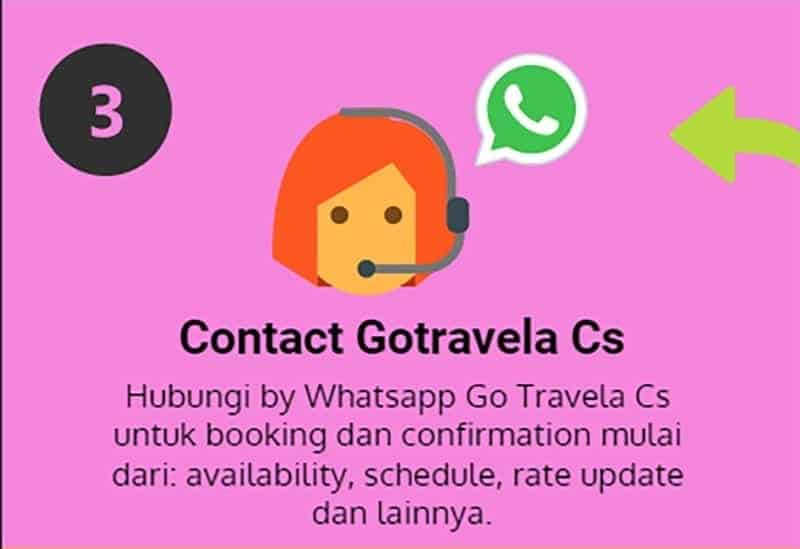 Challenging Adrenaline
Flyboard rides in Bali become very crowded with tours every day. This adrenaline-challenging ride will take participants to fly high above the sea level of Tanjung Benoa beach. The game is carried out using tested safety standards.
Participants will later wear shoes that are connected to the Jet ski to fly high into the sky. You can enjoy the beauty of Bali's beaches at a height of approximately 10 meters.
Actually, the location to do Cheap Bali Flyboard is available in two locations. The first location is on Sanur Beach and the second location is in Tanjung Benoa. At both points of the location you can flyboard guided by an experienced guide.
Many people prefer to flyboard in Tanjung Benoa, Nusa Dua because the water games here are more complete. You will not only be treated to a Flyboard game. However, you can also enjoy other water games such as Sea Walker and Diving.
Cheapest Bali Flyboard Prices
Flyboard Bali You can order cheap prices here. You only need to pay Rp. 300 thousand per person. If you pay using the published price or the general price, then you will be charged a price of 950 thousand rupiah. This water sport is indeed more expensive when compared to Sea Walker and Diving.
This is because the equipment used is quite expensive. In the past, there were only a few flyboarding equipment providers in Bali. However, the high demand for flyboards has led many parties to provide equipment to do flyboards.
Thus, Flyboarding in Bali can also be done without having to pay millions of rupiah again.
Venues
The location of the Cheap Bali Flyboard itself is in the waters of Tanjung Benoa. Precisely at Watersport Ciwa Sampurna Jalan Pratama.
An easy way to get to the location is you can use GPS or Google map. Travel can be with drive motorbike rental in bali with us or you can car rental in bali.
Read also
Duration
You will be playing this exciting game in less than 15 minutes. Within these 15 minutes, your adrenaline will really be tested. Participants who can take part in this water sport must be at least 17 years old and a maximum of 65 years old.
Facilities
The facilities that you can get when doing the Bali Flyboard sport at this low price are a comfortable dressing room, safe lockers, shower, and clean towels provided by the flyboarding service provider.
Participants have also been provided with life jackets. The ticket price for flyboarding is already the price of the instructor and equipment carried out during the game.
Thus, Cheap Bali Flyboard will not bother you to buy your own flyboard equipment. Good and friendly operators will always help you who have difficulty in doing this water sport.
Cancellation Due to Weather
If by chance you want to flyboard but the weather is not favorable, then the flyboarding game will be canceled by the service provider for the safety and security of the participants.
The service provider will refund 100% of your money when canceling the flyboarding due to unfavorable weather. Unfavorable weather is unpredictable.
This unannounced weather change might disappoint you a bit. However, you can wait until the weather improves again to start doing this water sport
If you want to do the Bali Flyboard Sport, then you have to prepare a few things. Bring a swimsuit or change of clothes, shorts, sun cream, and sunglasses. It is very important to be prepared considering this water game will definitely smell and will make you drenched and have to change clothes.
Are you interested in doing a cheap and impressive Bali Flyboard? You can plan your next vacation to Bali. Make sure you plan to do water sport flying board to make it a memorable experience in your life.
Greetings Flyboard Indonesia
Gotraveladmin +6282144448095 | Cheap Bali Flyboards