Price SOBEK Rafting Ubud 2023
Welcome to this page traveler. It's nice that we can meet again and of course to share interesting info about the price of torn rafting ubud.
While on vacation in Bali, of course, there are many things you can do. For example, doing water tourism activities.
The island of Bali is also very famous for rafting with a river location or more familiar with rafting. One of the providers of rafting tourism activities in Bali is Sobek Rafting.
This time we will discuss and offer Promo Price Sobek Rafting Ubud in Ayung river. First, we start from discussing about Sobek Company to why choose Sobek for your rafting activities in Bali.
Bali Sobek Rafting, provides rafting on two rivers, namely the Ayung river in Ubud and the Telaga Waja river in Karangasem.
Promo Tear 2023
| | |
| --- | --- |
| Market | IDR/Pax |
| Dom/Local | 195.000 |
| Asia | 275.000 |
| West/Europe | 400.000 |
Price for Adults / Children (Child) is the same
child min. 7 years old
Including: Rafting 2 hours on the ayung river ubud, guide, equipment, shower, towels, liquid soap, 1x meal, drinking water, medical insurance
Not included: shuttle transport
Cancellation:
A 50 percent cancellation fee is charged if the cancellation is made 24 hours before the day of the trip
100 percent Cancellation fee is charged if the cancellation is made on the day of the week
Open Daily:
Morning trip: Arrive at the start point location 09.30 am & 10.30 am, min booking 2 people
Afternoon trip: Arrive at the start point location 01.30 pm, min booking 2 people
What to bring/use:
Change of clothes, bag for wet clothes, sandals/footwear, sun block
How to order:
Please send a message via SMS, WhatsApp or email to check the availability of torn rafting prices with the format:
Name : …………..
Number of people : …………..
Package : …………..
Tour Date : …………..
Reservations :
Whatsapp/SMS/Tlp: +6281999565666
Email: gotravela.id@gmail.com
About The condition of the ayung river in Bali and the condition of the Telaga Waja river we have discussed on the previous page, but on this page, we write about the promo price for tear rafting on the Ayung river, Ubud.
If you prefer and want to try Sobek Rafting on the Telaga Waja river whose rapids reach level 2-4 with Sobek Rafting, you can also see it here.
Ayung River Ubud is usually crowded by foreign and local tourists. They enjoy water rafting and enjoy the beautiful scenery of the river with its nature. Ubud Ayung River is indeed very suitable for white water rafting. Therefore, this river is better known as Ayung Rafting Ubud.
In addition to Sobek Rafting on the Ayung River, there are also many corporate vendors Cheap Rafting in Bali 2023, With the best rafting operators like: Bali Adventures, Mega Rafting, Red Paddle and Toekad Rafting Promo Price.
Flashback of Sobek
Sobek Rafting Ubud Ayung is one of the best white water rafting providers on the Ayung river, Ubud – Bali. The facilities and equipment used by Sobek Ayung Rafting are of course of international standard.
The guide must also pass the Swift Water Rescue Program, White Water Safety Standards By American Affiliation, and Australian Safety Standards Of White Water, which is an organization in training safety programs in river/sea currents. Therefore, the safety standard is very guaranteed.
Tear rafting ubud ayung is also one of the pioneering companies for rafting in Bali.
Since its establishment in 1989, Bali Sobek has certainly become a pioneer of rafting on the Ayung river and has also served more than 3 million domestic and foreign tourists.
So guaranteed 100% of your safety and security when participating in rafting activities together Price of Tear Rafting this and of course get our special offer at the Sobek Rafting Promo Price.
Why Choose Sobek Rafting?
In fact, Bali Sobek Adventure operator is very well known as the best white water rafting operator and also the best on the island of Bali. Sobek Rafting is the first rafting pioneer on the island of Bali which has been established for 28 years with a 100% safety level.
This means that with Sobek Rafting Ayung there has never been a fatal accident (Zero Accidents) to date. Wow, cool isn't it. Of course it will be very safe to play rafting with Sobek Rafting.
This is because the Sobek Rafting guides and management have consistently been provided with an international class safety rafting program as mentioned above.
In addition to safety or security, we also provide free shuttle transportation to your villa / hotel with the price of tear rafting, tear rafting also guarantees with personal insurance up to US$ 100.000.
In addition, the Sobek Rafting Ayung guides are very friendly and professional in handling or serving their customers. The rinse area, changing room, and bathroom are clean and well maintained so they are quite comfortable.
Regarding lunch/lunch at Sobek rafting, there are also many menu choices with quite delicious flavors. Of course, you can check Sobek's guest comments regarding the lunch menu at Sobek Rafting Ayung on Tripadvisor.
RAFTING RAFTING PRICE UBUD
This is the offer for the Normal Price of Sobek Rafting Ayung 2023,
Our prices are guaranteed to be the best, of course with free pick-up facilities.
Rip Trip
Regular
Domestic
Mature
Rp. 350.000
Domestic
Children
Rp. 285.000
Overseas
adults
US$. 63
Overseas
Child
US$. 55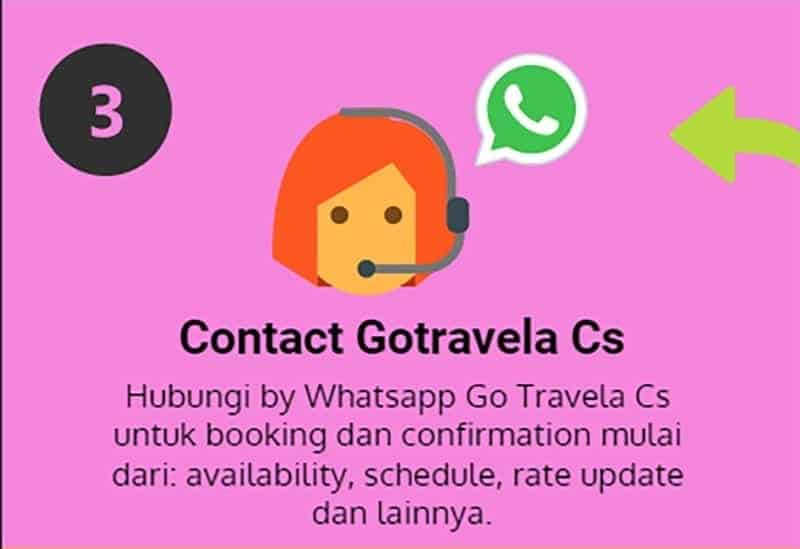 To order "Bali Rafting Sobek Promo Price"Above you can send by Whatsapp, just click the number above and order directly to make a reservation by email.
Torn Price Includes:
Free pick up and drop off service for Nusadua, Kuta, Sanur to Ubud area
Promo price above Nett incd Tax & Services
Delicious Lunch Buffet
Safety Equipment
Professional rafting guide
Changing room and toilet
Towels to shower facilities
Insurance US$ 100.000
Ayung rafting tear duration:
Preparation before rafting (Greeting & Instruction) Approximately 30 Minutes
Rafting duration up to 2 hours
Take a shower, change clothes then have lunch approximately 1 – 1,5 hours
What to bring:
Sport Shoes or Mountain Sandals
Change of clothes
Sunblock/Sunscreen Cream
Crackle/Plastic bag to carry wet clothes after rafting.
Camera, of course to capture your rafting adventure.
Pick-up Schedule Torn
Morning Pick Up Trip A (Sobek Rafting)
| Reserved | Pick-up time |
| --- | --- |
| Nusa Dua | 07.45 – 08.15 |
| Kuta | 08.00 – 08.30 |
| Sanur | 08.30 – 09.00 |
| Ubud | 08.45 – 09.15 |
Morning Trip B Pick Up (Sobek Rafting)
| Reserved | Pick-up time |
| --- | --- |
| Nusa Dua | 08.45 – 09.15 |
| Kuta | 09.00 – 09.30 |
| Sanur | 09.30 – 10.00 |
| Ubud | 09.45 – 10.15 |
Afternoon Pick Up Trip C (Sobek Rafting)
| Reserved | Pick-up time |
| --- | --- |
| Nusa Dua | 12.15 - 12.45 |
| Kuta | 12.30 a.m. - 13.00 p.m. |
| Sanur | 13.00 – 13.30 |
| Ubud | 13.15 – 13.45 |
Location: Kedewatan, Ubud, Gianyar Regency, Bali 80353
You are on Page Bali Rafting Sobek Promo Price right with us, get our other best offers starting from:
Cheers – Grace gotravela +62821 4444 8095 – Sobek Rafting Bali Promo Price.