Tanjung Benoa Jet Ski
Enjoy the Excitement of the Tanjung Benoa Jet Ski Game, Nusa Dua, Bali!
Jet ski games sound very interesting to try. Because this time it's not impossible that you can play the water jet ski scooter game that is on television only.
But this time you can feel the adrenaline sensation directly with us.
This water sport will provide an extraordinary experience. You can go on an adventure to go to the open sea by using a water motor.
You can do an interesting jet ski adventure, precisely the location of the Tanjung Benoa Jet Ski Nusa Dua Bali which offers an exciting and cheap jet ski game.
We are one of the best agents water sports in bali presents jet ski as one of your adrenaline pumping games.
Nusa Dua, to be exact, Tanjung Benoa is the center of various kinds of interesting water rides activities on the island of Bali.
Tanjung Benoa does have calm waters and amazing underwater scenery.
No wonder there are many kinds of water sports available, for example: Sea walker, flying fish, Snorkeling and Diving.
Even Jet Ski mis the most favorite and inexpensive type of water sport among local and overseas tourists.
Price of Bali Jet Ski Games
Duration
: 15 – 20 Minutes
Location
: Tanjung Benoa Nusa Dua
Price
:
Rp. 130.000
(book on gottravela)
How to Book:
Booking:
Please send a message via SMS, WhatsApp or email to check the availability of the Tanjung Benoa Jet Ski and wait for further confirmation.
Name : …………..
Number of people : …………..
Package : …………..
Tour Date : …………..
Reservations :
Whatsapp/SMS/Tlp: +6281999565666
Email : gotravela.id@gmail.com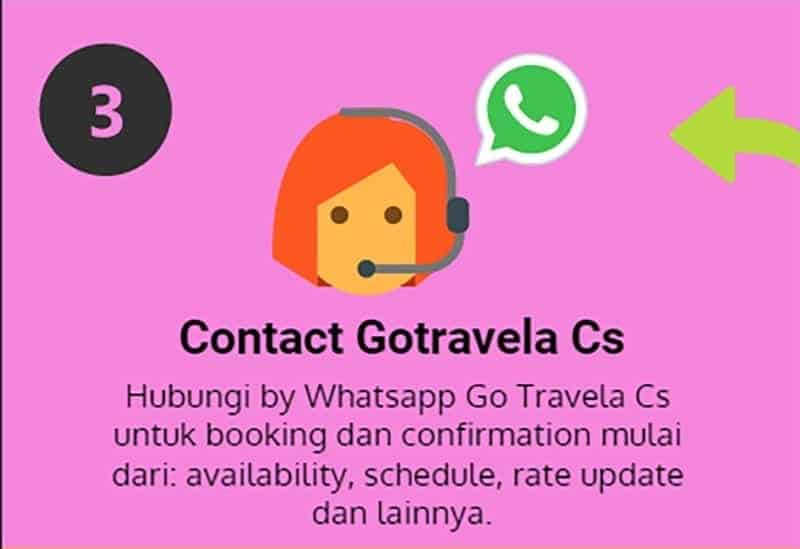 The Most Crowded Jet Ski Playground in Bali
Jet Ski Tanjung Benoa, Nusa Dua, Bali is the most challenging water sports arena and is crowded with tourists visiting the Island of the Gods.
Water sports fans have recently chosen jet skis as one of the interesting things to relieve their fatigue due to the busy work of the metropolitans.
Those of you who have a young and brave soul will definitely be very challenged to do Jet Ski in Bali. Tanjung Benoa sea water which has waves that are not too big will make the jet ski game run safely and comfortably.
When the holiday season arrives, Tanjung Benoa is always full of people who want to try this water sport. Are you interested in doing it?
Even though you are already an expert at jetskiing, you are still cool by the pro guides and also wear life jacket.
This is for the safety of jet ski riders. Jet Ski in Bali is provided as effectively and safely as possible so that everyone feels comfortable when playing this game.
FAQ Questions About Jet Ski
Is it easy to jet ski in tanjung benoa?
This jet ski game does look easy. It's just that it actually takes expertise because even though it's the same as driving a Yamaha Nmax, the asphalt road conditions are certainly different from bumpy sea water.
Why do you have to play jet ski in tandem in Tanjung Benoa?
Because of Tanjung Benoa which is the central watersports in Bali and there are many watersport activities that pass by on the beach.

So it is advisable to use a pro tandem crew from each watersport service provider company.

There was once a tragedy that a jet ski collided with a glass bottom boat due to the negligence of guests using their own.
How much does it cost to be able to enjoy a Tanjung Benoa jetski game?
The cost needed to jet ski with us is only IDR 130.000 for a duration of 15 to 20 minutes.
Is jet skiing safe for beginners?
Jetski in Tanjung Benoa is very safe for beginners because you will be accompanied by one professional instructor when playing.
Where can you go jet skiing without an instructor?
To ride a jet ski without an instructor, you can try it on the beach in Sanur, Serangan and also you can try a jet ski without an instructor in Nusa Penida & Lembongan.

This is because the sea traffic there is not as busy as in Tanjung Benoa.
How is the Jetski Game Activity in Tanjung Benoa?
The Tanjung Benoa Nusa Dua Jet Ski activity is of course so exciting. Before you start playing this game, a professional jet ski guide will show you how to ride a jet ski.
You have to really pay attention to the instructions of your guide as well as possible.
The first is an introduction to engines and gas, techniques for driving a vehicle on water, as well as how to brake properly.
This introduction aims to introduce the technique of using jet skis in order to avoid jet ski collisions with fishing boats or other visitors.
If you already understand how to ride a jet ski correctly, then the guide is ready to take you into the middle of the ocean.
The guide will sit behind you. Then, now it's your turn to ride the jet ski. The guide will guide you while giving directions on how to run the jet ski.
This cheap Bali Jet Ski game activity uses international standard machines. Participants and guides of this game will use complete safety equipment.
Jet Ski Bali games at low prices in Tanjung Benoa for all ages from 17 years old and above.
However, children can also experience the fun of jet skiing with the guidance of their parents and guides.
During jet skiing, we recommend all participants not to use it at high speed.
Best Price Go Travela
You can do jet ski games for a price online 130 thousand rupiah just. However, the general price available if you buy there is actually 350 thousand rupiah.
Therefore, it will be more profitable if you book a jet ski game online with us.
This cheap Bali Jet Ski sport activity provides complete facilities for everyone who participates in it.
Only by paying 130 thousand rupiah, you can already ride a jet ski with an experienced instructor. A jet ski instructor will accompany you at no additional cost.
Cheap Bali Jet Skis in Tanjung Benoa can be enjoyed by Indonesian citizens or foreign nationals. However, the price of 130 thousand is only for Indonesian citizens.
Foreign tourists offer different prices. The duration of the jet ski game is 15 minutes. In these 15 minutes 2 x rounds around the Tanjung Benoa beach using a jet ski.
Do you feel curious and want to immediately do a Jet Ski Tanjung Benoa Nusa Dua Bali? Come immediately to the Island of the Gods with your family to enjoy this exciting game.
Participants must be at least 8 years old. So, this sport is safe for children by using the guidance of professional and experienced instructors.
"Jet Ski Game in Tanjung Benoa"