With children's tourism activities in Bali, spend your precious time with your beloved children and family.
Are you planning a vacation to Bali with your family? Before leaving, you should do planning carefully so that the vacation will really be fun.
Decide which destinations you will visit while in Bali.
Tourism Activities for Children in Bali
Don't forget to choose several destinations that are suitable for children's holidays, so that children don't feel bored. In Bali, there are many popular tourist attractions and suitable for a visit during a family vacation with children.
Of course, children will feel happy when visiting these places. Which place is it? Here's the review.
List of 10 Interesting Holiday Activities for Children in Bali
Various fun activities for children in Bali can be done, ranging from playing in the water on the beach, going on adventures, to seeing and educating various interesting animals.
The following is a list of children's tourist activities in Bali along with exciting holiday activities with children that can be used as a reference when they want to holiday to Bali with family:
1. Take a Banana Boat and See Green Turtles at Tanjung Benoa
At the Tanjung Benoa Bali tourist spot, you can take your baby for a ride banana boats. There, many banana boat game providers are found there.
Apart from these rides, there are actually many other types of rides. However, riding a banana boat is a very popular activity for parents who take their children on vacation and adventure.
For safety issues, there is no need to worry because there the guide will accompany and direct you to ride a safe banana boat.
In addition to doing children's tourism activities in Bali on an exciting banana boat, children can also be invited to see green turtles in Tanjung Benoa. This turtle breeding location is not far from Tanjung Benoa beach.
Usually, tourists go to captivity by taking a glass bottom boat. This activity is often referred to as Glass Bottom Boat turtle island.
During a trip to Tanjung Benoa turtle island captivityYou and your child can see the beauty of the seabed from the glass at the bottom of the boat and feed the fish or fish feeding.
2. Playing in Water at Waterbom Bali
Almost all children like to play with water. In Bali, you can make Bali Waterbomb as a tourist destination for children. Guaranteed, children love this tourist spot.
There, there are various kinds of water rides such as slides that have different height levels.
For toddlers, you can invite them to play and swim in a pool that has a calm current. The name of this pool is lazy river.
3. Nature at Green Camp
At Green Camp, children can play while learning. They will do various activities related to nature, as well as interact with their peers.
In this place, they will forget the activity of playing iPad or Gadget which became his daily game at home.
Green camp photo by thebalidestiny
They will camp for 3 to 5 days. Exciting adventures and fun experiences will be obtained when on vacation to this Green Camp Bali children's tourist spot.
This one child tourism activity in Bali is highly recommended for urban children.
4. The Fun of Painting in Jenggala
One of the children's tourist activities in Bali is painting in Jenggala. You can take your children to visit Jenggala Ceramics. Here, children can learn to paint and color ceramics.
Jenggala photo by thebalidestiny
There are workshops available and open to the general public as a place to learn to paint ready-made ceramics.
When the children are busy painting ceramics, you can relax in the café located in the workshop while watching their activities.
Children's tourism activities in Bali are good enough to hone children's creativity.
5. Seeing Various Kinds of Animals
In Bali, there is the largest zoo in Indonesia, namely Bali Safari & Marine Park. The location is in Gianyar Bali.
This zoo has an area of ​​about 40 hectares with 60 species of animals in it. Here, wild animals such as lions and tigers roam freely.
Then, is it safe to see them up close? Visitors can see the animals in this zoo by driving a microbus type car. This vehicle is deliberately designed to see animals up close with guaranteed safety.
From inside the vehicle, children can clearly observe the animals that roam in the wild.
6. Seeing Birds and Reptiles
Still related to animals, in Bali there is a tourist spot suitable for children, namely the Bali Bird Park.
Here, children can see various types of birds and reptiles. This place is an interesting educational tourist spot because children know what kinds of birds exist in Indonesian nature.
They can see it directly, not only see it from the television screen. Some birds fly freely, some are in cages.
There, there are also various types of reptiles such as pythons, Komodo dragons and crocodiles that can be found.
7. Ride the Odyssey Submarine
The next most exciting children's tourism activity in Bali that can be done in Bali is to see species in the sea from a submarine.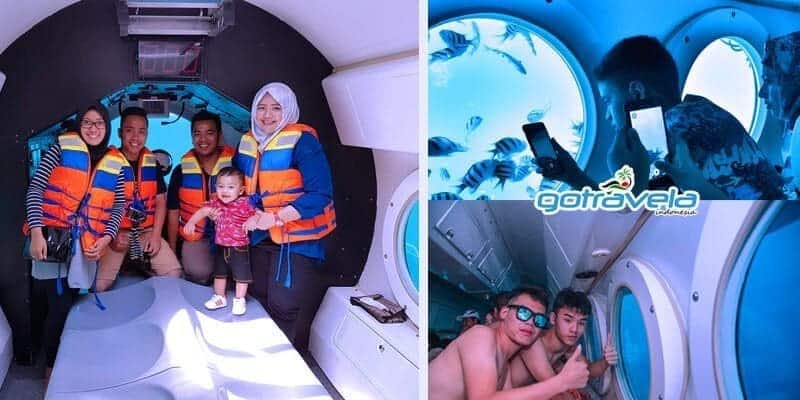 This exciting activity can be found at Labuhan Amuk Beach, Karangasem. Usually, only divers who use scuba dive equipment can enjoy the beauty of the depths of the sea.
But now, without having to be a diver, you and your children can enjoy the beauty of the underwater world by going up Odyssey Submarine Bali submarine.
This tourist spot is always flooded with visitors, especially during school holidays.
8. Take a Natural Hot Spring in Kintamani
In Bali, there are natural hot springs that can be used as your holiday destination with your family.
The hot water in this pool contains sulfur. Actually, there are several hot springs in Bali. However, of the many hot springs, Kintamani is the favorite place.
Because, in addition to being able to enjoy a hot bath, visitors can enjoy the beautiful view of the lake and Mount Batur Kintamani.
The bathing activity becomes even more fun because it is treated to an amazingly amazing view.
Children's tourism activities in Bali bathing in the toya bungkah hot spring are suitable for recovery for your child who has skin pain or ulcers.
9. Bali Treetop Adventure Park
One of the favorite places that is suitable as a vacation with family is Ulun Danu Temple, Lake Beratan Bedugul.
Many visitors who come here, both domestic and foreign. The unique thing about this tourist spot is the existence of a temple that floats on the surface of the water.
The air around the temple is also so cool that it makes visitors comfortable.
Not far from the location of Ulun Danu Temple Beratan Bedugul, there is another interesting tourist spot, namely the Bali Botanical Gardens.
Here, besides having a garden with a beautiful view, there is also a Bali Treetop Adventure Park activity which is suitable for children.
In this place, there are several rides such as swinging above the tall trees. Here, visitors can choose the type of interesting adventure rides according to their age.
For safety issues, in this playground there is a guide who will direct and assist in trying the available rides.
10. Looking for Nemo with Sea Walker in Nusa Penida
On the beach Buyuk Nusa Penida, there are fun activities for children and families, namely doing Sea Walker.
Sea Walker is a diving activity using a tool in the form of a special helmet so that you can still breathe like you are on land.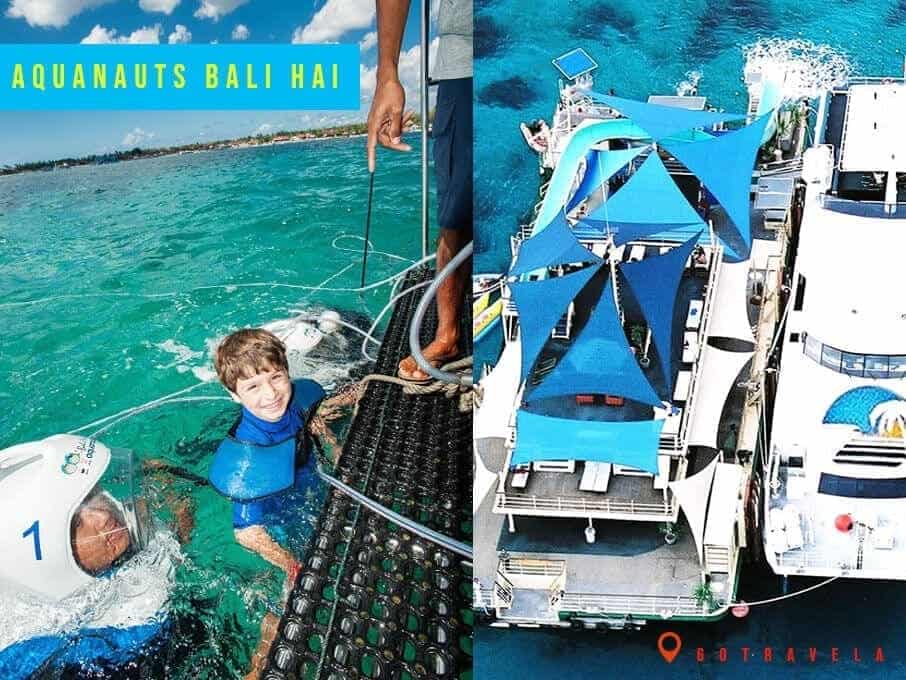 With these tools, we can dive and enjoy the beauty of the Nusa Penida sea, such as seeing a variety of interesting ornamental fish to nemo fish.
You don't need special skills to do this activity. Accompanied by a guide and using the tools provided, you and your child are sure to be safe doing this activity.
Marine rides tourism activities for children and families in Nusa Penida we recommend The Angkal Watersport Penida.
Conclusion
There are so many types of children's tourism activities in Bali, the most exciting and fun. When choosing which tourist attractions to visit, it's a good idea to involve your child in choosing the tourist destination.
That way, children will be more enthusiastic about planning a vacation to Bali because they feel involved. Hopefully, a vacation with family on the Island of the Gods is fun and can provide a memorable experience.
If you liked this article, then please subscribe to us YouTube Channel for support us in presenting tourist video forward. You can also find us on Instagram or direct to Whats-app me to consult your travel plans.
Children's Tourism Activities in Bali The Most Exciting Vacation With Family