Gogun Express Boat Penida is an international standard fast boat with complete and comfortable facilities. Gogun fast boat air-conditioned facility, excellent safety equipment with powerful engine and automatic navigation tracker.
The owner of Roy M. Goodman's quote "Remember that happiness is a way of travel not a destination" that travel is more enjoyable with loved ones.
Happiness lies not in the final destination but in the journey.

So, to make your vacation trip memorable until you reach your destination, you need a reliable means of transportation when visiting Nusa Penida Bali.
Book & Confirm WhatsApp +62819995 65 666
Gogun Express Boat Penida
There is no doubt with Go travela Boat ticket agent to Nusa Penida the most complete and best in Indonesia.

Go travela trying to participate in realizing the government's mission to bring 20 million tourists to Indonesia. Not only foreign tourists, but also domestic tourists.
Offers one of the modes of sea transportation to 3 Nusa Bali Destinations new. With the beauty of the beach broken beach, Crystal bay, pinkie beach, andus smoky beach and other destinations.
How about trying Gogun Express Boat Penida? For more details, see the following review.
e Gogun Fast Boat Ticket
Rate below based on Rupiah (Indonesian Currency) for all markets.
Sanur to Nusa Penida
| | |
| --- | --- |
| Domestic | IDR. 75.000 |
| Overseas | IDR. 95.000 |
Return Gogun boat penida
| | |
| --- | --- |
| Domestic | IDR. 150.000 |
| Overseas | IDR. 190.000 |
For schedule you can scroll down or click here
Terms & Conditions
The price above applies only to Overseas & Domestic.
The price above is one way and applies also to the reverse route.
denies mengFill in the booking form and send via Whatsapp listed below.
Order max. H – 1 for FIT (1-9 People) and H-5 for GIT/Group (10 – up).
Gogun Express Boat Penida not including shuttle transfers to sanur or vice versa.
Additional shuttle transfers can be re-coordinated (according to the pick-up area).
See also:
Publish Price
Tickets for the crossing are priced at publish price starting price Rp. 350 thousand for adult passengers and charged Rp. 200 thousand for children aged 4 years to 11 years. This fee is only used for one trip.
Meanwhile, for the return trip, the Gogun boat penida starts from Rp. 550 thousand adults and Rp. 400 for children.
How to Book & Confirm
Click the book button below then fill out the booking form with the available format.
*Names :
*Mobile :
*Email:
*Departure date/time:
*Name of Boat :
*Number of people :
*Number of children :
*Return/One way or Open/Fix* :
*Pricing Confirmed:
* FB & IG name:
By filling in these details
We have read the terms & conditions and Inclusive & exclude correctly
----------
Noted: However, before confirming the availability check first, go to gottravela cs.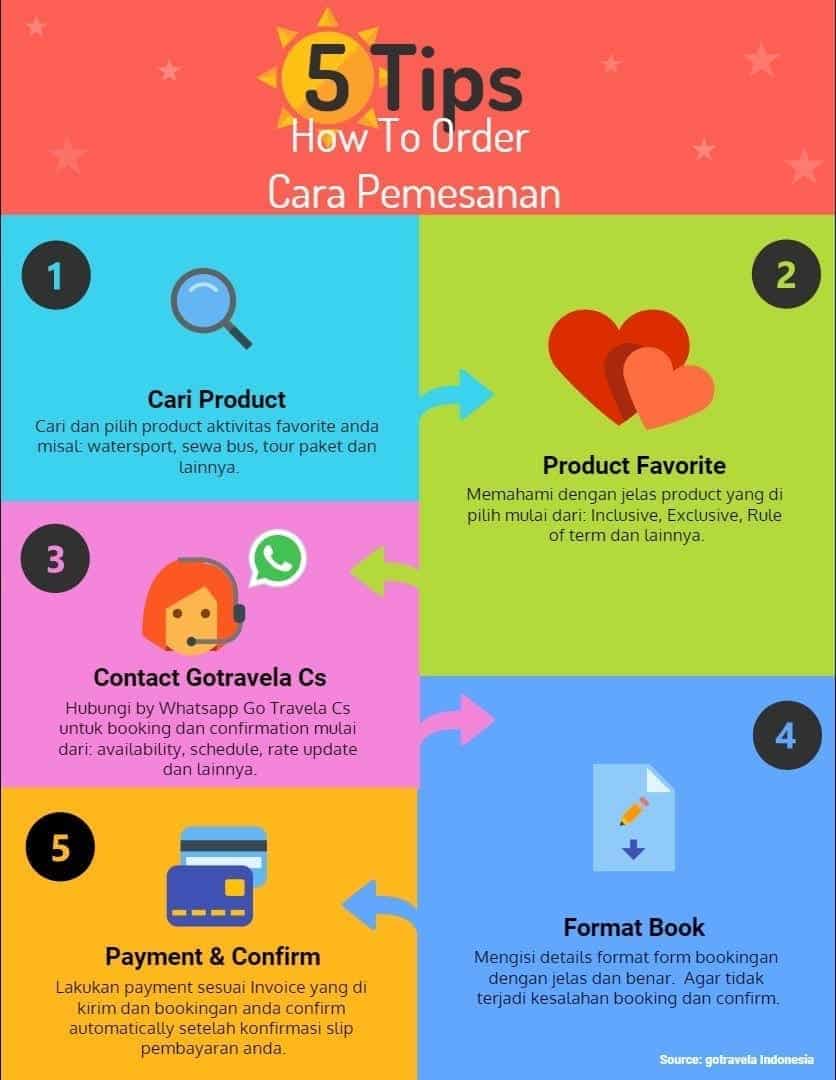 Get to know Gogun Boat more closely
Gogun Express is a fast cross-strait boat offering crossings from Sanur Harbor to Nusa Penida. This Gogun express fast boat provides 2 special ports in Bali that you can use when crossing to Nusa Penida.
The port is Attack Port and Sanur Harbor, make sure you first choose a port that is close to you or you understand the location. So there is no need to bother looking for a location in the morning when you check in / register.
The Gogun fast boat penida, which has been sailing since July 7 2018, has become a fast boat that is widely used by local and foreign tourists when visiting Nusa Penida.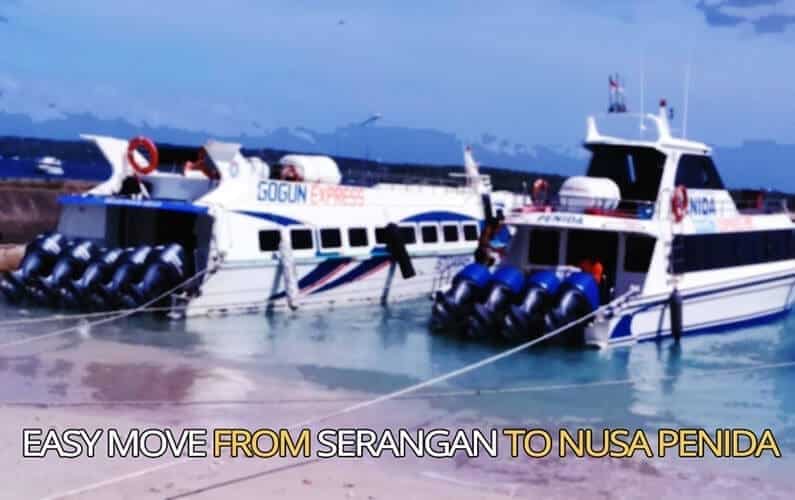 An interesting facility that you can get is the existence of a jetty that keeps you from getting hit by water when you get off the fast boat.
Not only that, your trip will feel faster because the Gogun Express Fast Boat has a 5 x 200 HP engine (horsepower) at a speed of 42 knots.
Enjoy a Comfortable and Safe Trip
Your trip will be memorable and also safe if you use this fast boat. Gogun Express Boat Penida is equipped with international class security for fast ferries so that its safety is guaranteed.
You and your family and partner do not need to worry during the crossing. you will calmly enjoy the beautiful view from inside the ship which is equipped with full air conditioning and comfortable seats.
Travela can enjoy the view from the top of the ship's deck too. Excited pillows are available that you can use as a place to take selfies to update social media accounts.
Again, you don't need to worry because safety equipment is also available in full when you try to enjoy a trip on this fast boat. The top of the ship is very spacious and comfortable so that the trip will be even less felt.
In addition to the facilities that make you comfortable, the Gogun fast boat is also equipped with an auto navigation tracker.
With these features, security is clearly a priority so you don't need to hesitate to use this fast boat.
Travela just needs to enjoy the trip freely and create many moments for you to remember one day.
Departure schedule
The fast boat Gogun boat penida has a variety of departure schedules and you can adjust it to your vacation schedule. If you depart via Serangan then you can leave at 08.00 am.
There are 2 departures from Sanur that you can choose, namely at 08.15 and 10.15. As soon as the return schedule is also available 2 schedules for the purpose of Sanur are at 09.15 and 17.00.
At 17.00 you can also travel to Serangan from Nusa Penida. Make sure you remember the Gogun Express travel schedule so you can arrange a vacation schedule easily.
Gogun boat penida schedule
| | |
| --- | --- |
| Sanur | Nusa penida |
| 08.15 AM | 07.00 AM |
| 10.00 AM | 01.30 PM |
| 04.30 PM | 05.00 PM |
The schedule may change at any time so you need to contact the relevant parties so that you get a definite schedule. Besides being able to manage your time, you will not be afraid to miss this fast boat.
Besides Gogun Express, we also provide fast boat tickets such as The Angkal fast boat, Starfish fast boat, El rey junior fast boat and many others.
Various Holiday Packages in Nusa Penida
Not only does it provide a variety of departure schedules, but we also create Nusa Penida tour packages using the Gogun boat penida.
Go travela provides many holiday packages to Nusa Penida where you can try various holiday packages ranging from:
All of these packages have various prices that can be adjusted to the conditions of your pocket. These holiday packages visit must-visit vacation spots in Nusa Penida complete with lunch.
Your vacation will be effective if you take advantage of this package, especially if the time for vacation is very limited. Enjoy the beauty of the island of Nusa Penida without worrying that there are places that you don't have time to visit and vacation without having to bother taking care of various things.
Get attractive promos for every purchase of popular tour packages in Bali or crossing by using the Gogun express fast boat and the gotravela tour penida package.
Get offers rent a motorbike in nusa penida and rent a car in nusa penida with us.
Conclusion
Enjoying a safe and enjoyable trip is certainly coveted by everyone. Vacation trips no longer feel anxious because all safety is guaranteed.
Go Travela with Gogun Express Boat Penida present as a means of fast boat transportation for you and your family to spend your holidays in Nusa Penida New Bali Destinations.
Ticket reservations can be made by visiting the relevant official website. No queuing, practical and fast.
Gogun Express Boat Penida