The charm of Lake Batur is indeed very charming. This is what makes many tourists vacation to Lake Batur Bali. What is the charm like? Let's see the review.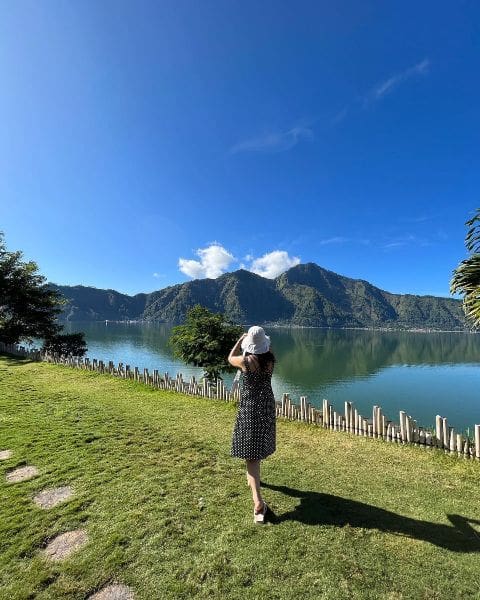 Bali is synonymous with beach and temple tourism. But apart from these two things, Bali also has an amazing lake tourism charm. One of them is Lake Batur.
The exotic charm of Lake Batur is able to captivate many people. This beauty is what makes it loved by many people. Tourists who visit this lake come from various regions, not only Balinese. Not infrequently foreign tourists also spend vacation time to this lake.
This tourist spot has a cool air. The view is amazing as it is surrounded by mountains. Guaranteed you will feel at home traveling in this place.
If you are looking for a relaxing place, Lake Batur is the right choice. The atmosphere is really quiet away from the noise and hustle of the city.
You can go to this lake with Bali car rental in Gotravel. Get interesting promotions!
The water source of this lake is mostly from rain water. But don't worry, the water is guaranteed clean because it has been filtered through the mountain.
No wonder Lake Batur is one of the favorite tourist attractions in Bali. All because of the beauty it has.
Named Lake Batur because it is located very close to Mount Batur. So when traveling on this lake, you can all enjoy the majesty of Mount Batur.
Location of Lake Batur
Lake Batur is located in North Penelokan Village, Kintamani District, Bangli Regency, Bali. If you come here from Denpasar City, the distance is about 64 km. You need to take about 2 hours.
Meanwhile, if you depart from Singaraja City, you need to take about 1,5 hours. The distance is about 58 km. So it's faster via Singaraja than via Denpasar.
If you want to enjoy the charm of Lake Batur, during the trip you will find a winding road if you are near tourist attractions. That's because the location of the lake is close to the mountain.
Facilities
What are the facilities that can be found in this lake. During your vacation, you will find facilities that pamper you during your trip. Here are some of them.
1. Restaurant
It's not complete if a trip without enjoying the culinary. Well, on Lake Batur you will find Apung Kintamani restaurant. It is located on Jalan Raya Kedisan, Kintamani, Bangli, Bali. There are various kinds of culinary menus that you can choose from.
2. Lodging
Want to spend the night around the lake? You will find the Cave Hotel near the lake. Per night starting from Rp. 500 thousand.
Want something even more affordable? There is a choice of Hotel Segara & Restaurant. Here the room price is around Rp. 175 thousand. But before going there, make sure to check the latest prices because hotel room prices can change at any time.
The Charm of Lake Batur
What can be found in the lake? The charm of the lake is indeed very charming so that it becomes a magnet for tourists to visit. Here's the attraction of Lake Batur.
1. Beautiful View
The natural beauty around the lake is truly beautiful. You will see green natural scenery. Because, the lake is surrounded by tropical forests. So it's perfect for relaxing.
2. The Biggest Lake in Bali
There are many lakes to be found in Bali. This lake has the largest size compared to the others. The area is about 16 square kilometers. The depth reaches 60 meters so expect to be careful when playing in the water.
3. UNESCO Earth Park
Did you know that this lake has been designated as an Earth Park? UNESCO. Of course, this predicate is very proud is not it. This lake water can change color because it contains sulfur.
See you guys too

There is no doubt about the charm of Lake Batur. If you are interested in coming, there are lots of fun activities to do. For example, take a hot bath, fish in the lake, or just go around the lake.
If you want to travel to Lake Batur, make sure to prepare everything well, my friend. See you later.