Located in East Nusa Tenggara, Kefamenanu Tours presents an unparalleled tropical paradise of the archipelago.
One of the districts of East Nusa Tenggara with a population of 43.177 people in 2020. Making traveling mania start targeting hunting new destinations there.
---
tour operator & content specialist. Before joining gotravela, he spent years honing his skills at 'Tourism Industries Bali.
---
Tired of vacationing in the same city? Try a trip to Your immortality, the tourist attractions are also charming eastern Indonesia travel
Yogyakarta, Malang, Medan or Denpasar are some of the big cities in Indonesia that are often used as holiday destinations by travelers.
These cities have various interesting and unique tourist attractions that are the main attraction for some people.
But if you've been to these cities too often and feel a little bored and want to find other interesting, cool and fun travel destinations, you can visit Your Fame Tour.
Tour to Kefamenanu
Only 1 hour 45 minutes from Denpasar Bali flight to Kupang City. Then cross overland the trans Timor national route for 4,5 hours.
Another alternative, much closer to land crossings, can be through Atambua City.
So, my friend, transit in Kupang and take a printis flight to Atambua City and land traffic is only 1,5 hours to Kefamenanu City
Bikomi Valley
Your fame? Maybe some of you who don't travel too often don't know where this city is.
Kefamenanu City itself is a sub-district city which is also the capital or administrative center of the North Central Timor Regency, which is located in East Nusa Tenggara Province. This city is located in Bikomi Valley. Usually referred to simply as "A brush" just.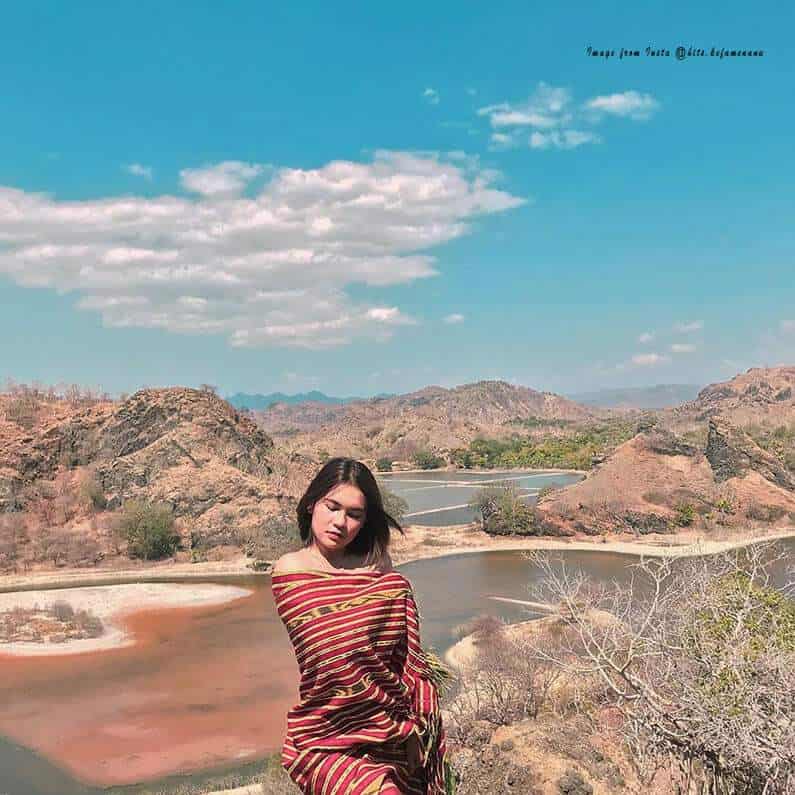 Although it still sounds quite foreign, in fact this city has a variety of charming and enchanting tourist attractions.
For those of you who like beauty, it is highly recommended to go to this city. Especially if you have often enjoyed the beauty of other big cities.
See also:
Well, you are curious what are the cool and beautiful tourist attractions in Kefamenanu? In this article we will discuss it. Let's see!
Kefamenanu and Its Various Beautiful, Cool and Enchanting Tourist Places
1. Oeluan Spring
This tourist spot is one that you should try to visit if you go to Kefamenanu. Oeluan Spring is located about 20 km from the capital of South Central Timor Regency, Kefamenanu City.
This tourist spot is precisely on the side of the Trans Kupang - Atambua road. No need to worry about access because it is easy to reach.
You can take an ojke or bemo to get to Oeluan Springs. You will enjoy fresh views from several springs that form like a beautiful small waterfall.
The water here is not given chlorine so that it can flow through the rice fields of the surrounding community.
2. Tanjung Bastian Beach
For those of you who like beach tourism, at Kefamenanu you can find beautiful and charming beaches. The beach is Tanjung Bastian Beach.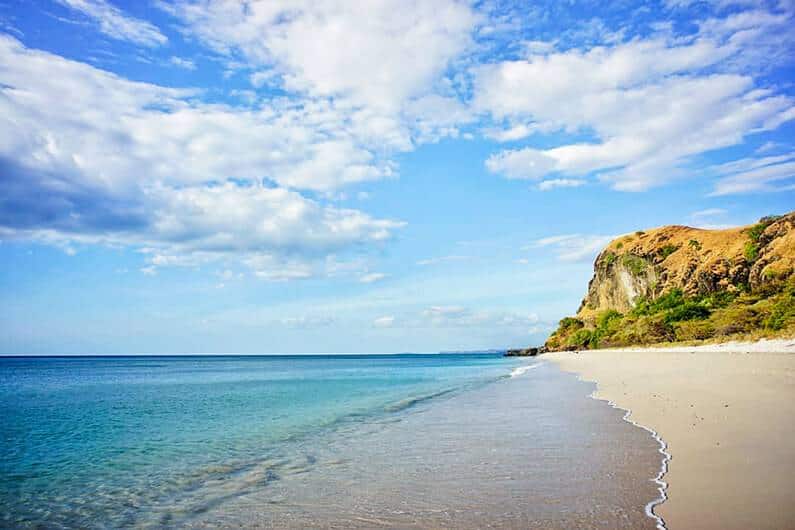 This beautiful beach is in Wini City, which is about 65 Km from Kefamenanu City. You will enjoy beautiful views of the hundreds of meters wide expanse of sand and crystal water.
Not only that, every year here there are sports attractions horse racing held by local residents from May to October.
3. Tamkesi Traditional Village
Not only Bali has traditional village tourist attractions, but Kefamenanu also has one. The tourist spot is the Tamkesi Traditional Village.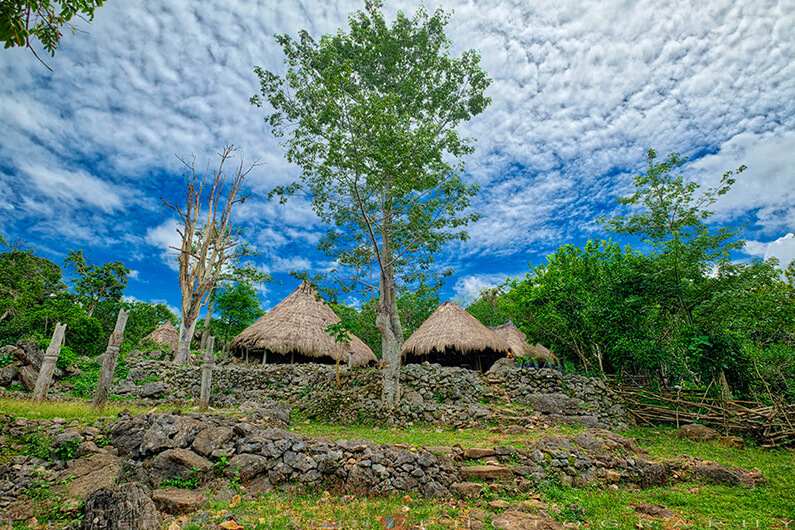 This tourist spot you will feel an atmosphere full of culture because this village is a traditional village in North Central Timor Regency.
This Tamkesi Traditional Village was the center of the kingdom in 1865. It is located between two rock mountains that people consider twins, namely Mount Tapenpah and Mount Oepuh.
Here you will see houses that are still traditional Timorese which have thatch roofs that hang down and almost touch the floor and the shape of the house is round.
Our Offers:
Explore more:
So, those are the various tourist attractions in Kefamenanu. How? All cool isn't it?
So, if you want to feel the sensation of an exciting vacation that is different from other holidays, immediately plan your vacation to this city and visit various tourist attractions.
Happy holidays!
Kefamenanu Pearl Sparkling Tourism East Nusa Tenggara